Study Shows SonoCloud Ultrasound Technology Is Safe for Alzheimer's Patients
Study Shows SonoCloud Ultrasound Technology Is Safe for Alzheimer's Patients
The first results of a clinical trial show the safety and therapeutic potential of transient repeated blood-brain-barrier disruption in Alzheimer's patients.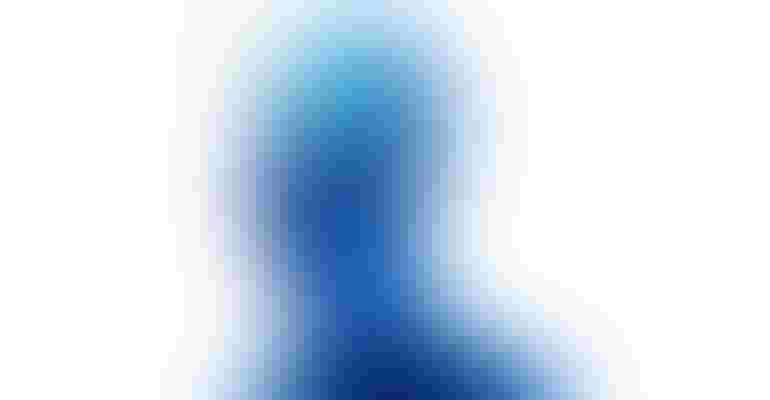 Image courtesy of Carthera
Paris, France-based Carthera is reporting that SonoCloud, its ultrasound-based medical device targeting a wide range of brain diseases, shows potential for treating patients with Alzheimer's Disease (AD). The company announced the publication of study results in the Alzheimer's Research & Therapy Journal from an investigator-sponsored trial that evaluated the safety and efficacy of using the SonoCloud technology in patients with mild AD. The trial aimed to demonstrate the safety of this technique in patients with mild AD and to explore whether ultrasound alone could reduce their amyloid load.

SonoCloud is an implantable 1 MHz ultrasound device that can be activated on demand using a transdermal needle connected to an external interface. It offers the therapeutic potential of low-intensity pulsed ultrasound (LIPU) in an easy-to-use system that could be used repeatedly in patients, the company reported in a news release. LIPU has been previously shown to temporarily disrupt the BBB, reduce β-amyloid and tau pathologies, and improve cognitive performance in Alzheimer's preclinical models, it reported.
 
A translational study was conducted at the Hôpital de la Pitié-Salpêtrière (AP-HP Sorbonne, Paris, France) by Pr. Alexandre Carpentier and Dr. Stéphane Epelbaum. The study follows previous trials that showed SonoCloud's potential to safely enhance the delivery of chemotherapy to patients with brain tumors. 
A single-emitter version of the SonoCloud was implanted, under local anesthesia, in patients with mild AD to target the left supramarginal gyrus. Over three and a half months, seven ultrasound sessions lasting approximately 10 minutes each were performed twice a month on nine patients to temporarily disrupt the BBB. PET imaging was performed at inclusion, and at four and eight months after the initial sonications, to monitor brain metabolism and amyloid levels.
"The study's findings complement the promising results already published and confirm the significant role that the SonoCloud device can play in the treatment of a wide spectrum of brain diseases, particularly if coupled with a novel drug therapy. Carthera is actively seeking collaborations with pharma partners to further develop this technique and allow a greater number of patients to benefit from this innovative treatment," stated Carpentier in the release.
 
The trial demonstrated that the SonoCloud can disrupt the BBB in Alzheimer's patients and further confirmed the safety that was previously seen with patients suffering from brain tumors, published in 2019 in Clinical Cancer Research. Furthermore, a slight decrease in amyloid load was reported in the majority of patients despite the short treatment and observation window, confirming the therapeutic potential of this modality, as has been observed in preclinical models, according to the company.
  
"We're currently planning a clinical trial that will lead to marketing authorization of the SonoCloud for the treatment of glioblastoma while also continuing to explore this technology in a greater number of brain indications in combination with various therapeutic agents," stated Frédéric Sottilini, CEO of Carthera, in the release. "The outcomes of this study reinforce our conviction that the SonoCloud has the potential to unlock the efficacy of therapies for brain diseases that were previously untreatable."
Sign up for the QMED & MD+DI Daily newsletter.
You May Also Like
---