Can This New Tech Reduce the Need for Skin Biopsies?
Can This New Tech Reduce the Need for Skin Biopsies?
A new process applies virtual histology to intact unbiopsied tissue and may provide a new avenue for rapid diagnosis of malignant skin tumors.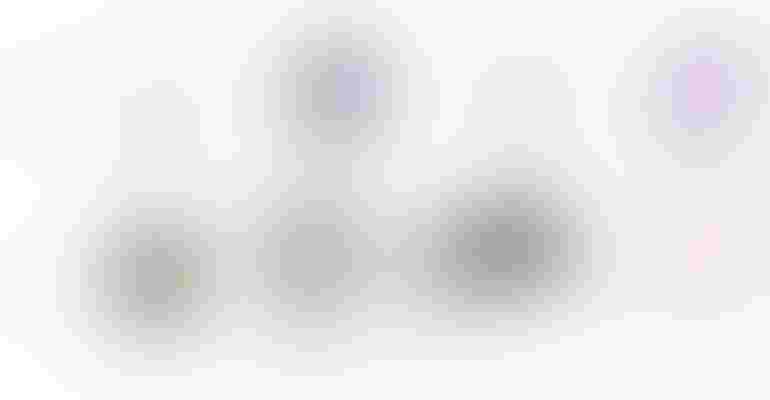 Image courtesy of a research team led by Dr. Aydogan Ozcan, Chancellor's Professor and Volgenau Chair for Engineering Innovation, UCLA Samueli School of Engineering
Typically, when diagnosing a skin tumor, a biopsy is needed to extract tissue that is later sectioned into thin layers, stained, and examined under a microscope for abnormalities in a process called histology. However, biopsies are invasive, leave scars, and might end up being unnecessary.
"But what if we could entirely bypass the biopsy process and perform histology-quality staining without taking tissue and processing tissue in a noninvasive way? Can we create images that diagnosticians can benefit from?" wondered Dr. Aydogan Ozcan, Chancellor's Professor and Volgenau Chair for Engineering Innovation, UCLA Samueli School of Engineering, in an interview with MD+DI.
This virtual histology method was developed by a research team led by Ozcan; Dr. Philip Scumpia, a researcher at the UCLA Jonsson Comprehensive Cancer Center and assistant professor of dermatology and dermatopathology at the David Geffen School of Medicine at UCLA; and Dr. Gennady Rubenstein, a dermatologist at the Dermatology & Laser Centre in Los Angeles. Their research is demonstrated in an article in Light Science & Applications.
The technology uses reflectance confocal microscopy, which creates cellular-level resolution images of the skin beneath the surface and is already being used in dermatology practices. The obvious advantage of this is that it images deeper into tissue without being invasive, Ozcan said.
But one of the disadvantages is that the technology generates images in grayscale. "Dermatologists are accustomed to seeing images of tissue in certain colors or contrasts," he said, explaining that in traditional histology, tissue is stained to put labels or dyes on it so that it can show contrast in the different parts of the subcellular features and tissue matrix.  
Another disadvantage of reflectance confocal microscopy is that it lacks nuclear contrasting, Ozcan said. He added that the cross sections are also different.
"Then what happens is you look at these images that are obtained and you see features that are in the tissue, but they're not in a format that dermatologists or dermatopathologists are used to," said Scumpia.
However, the virtual histology technology takes the grayscale images and brings the standard contrast that pathologists are used to seeing through staining, said Ozcan, adding that the technology also brings the contrast back to nuclear features. "Nuclei are not imaged well with reflectance confocal microscopy," he said. "Through neural net–based image processing, we're also bringing those back so that they appear in final images, enabling basically better visualization of different parts of the skin."
The system can perform virtual histology on a variety of skin conditions, including basal cell carcinoma, as well as providing detailed 3D images of several skin layers.
The virtual technology may provide even better images than traditional staining because it eliminates human error. "The majority of the time, small laboratories have a lot of problems with consistency because they don't use the best equipment to cut, process, and stain tissue," Scumpia said. "What ends up happening is we get tissue on a histology slide that's basically unevenly stained, unevenly put on the microscope, and it gets distorted," he said, noting that this makes it very hard to make a diagnosis.  
"The virtual stain technology can be streamlined to be almost semi real time," Ozcan said. "You can have the virtual staining ready when the patient is wrapping up. Basically, it can be within a couple of minutes after you're done with the entire imaging."
By sending the digital images directly to the pathologist, processing times can be reduced by up to three or four days by cutting out the laboratory times, Scumpia said. "With electronic medical records now and the ability to do digital photography and digital mole mapping, where you can obtain a whole body imaging of patients, you could imagine you can also use one of these reflectance confocal devices. And you can take that image from there, add it to the EMR with the virtual histology stain, which will make the images more useful," Scumpia said. "So now, you can track lesions as they develop."
"What's really exciting too, is that there's the potential to combine it with other artificial intelligence, other machine learning techniques that can give more information," Scumpia said. Using the reflectance confocal microscope, a clinician who might not be as familiar in dermatopathology could take images and send it to a practitioner who could give a more expert diagnosis, he noted.
"I think this is a proof of concept work and, and we're very excited to make it move forward with further advances in technology, in the ways that we acquire 3D information [and] train our neural networks for better and faster virtual staining output," Ozcan concluded, noting that there is a lot of work still to be done in clinical assessment, validation, and blind testing of the AI-based staining results. "So those are the next steps that Phil and I will be collaborating on to push this technology in order to be ready for clinical utilization."
Sign up for the QMED & MD+DI Daily newsletter.
You May Also Like
---