Tubing processing
Tubing processing

Tubing processing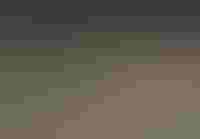 Polymer tubing extruder
An extrusion system can produce tubing that varies seamlessly from 100% polymer A to 100% polymer B along the length of the tube. This feature of the Alternate Polymer Tubetrol system eliminates secondary operations traditionally required to join tubes of different durometers or polymers. A Digipanel controller monitors the percentage of each polymer at several points along the tube. Transitions can range from 2 in. to several inches or feet.
A second Digipanel component controls the dimensions of the tube at each point along the length, resulting in a tube of uniform dimensions. The system can be adapted for any number of different polymers, all of which must be compatible. It can also be used as a conventional coextrusion system. Harrel Inc., 16 Fitch Rd., East Norwalk, CT 06855.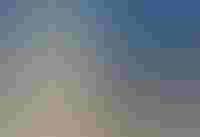 Catheter-tip forming
A company designs, develops, and manufactures catheter tip–forming and hole-punching equipment from concept to production. Standard equipment can produce one, two, or four catheters at a time, while special equipment can produce up to 50 per minute. Capabilities include forming of single- or multilumen tubing, tip tapering, balloon welding, plastic-to-plastic or plastic-to-metal welding, and tube flaring. The machines are capable of performing irregular-shaped or round hole punching, side hole punching, and straight hole punching through both sidewalls or one side only. The equipment can be operated manually, semiautomatically, or fully automatically. Ercon Associates, 445 Capricorn St., Brea, CA 92621.


Tip-forming actuator
A front-mounted tip-forming actuator is designed for tipping, welding, upsetting, bonding, and many other applications related to catheter manufacturing. The unit features two independently controlled collet gripping devices that have separate pneumatic, speed, and length-of-stroke adjustments. The unique sloped mounting offers the operator good visibility of tip-forming positions for applications where access to and visibility of the tip-forming dies is critical. The turnkey system, which comes with a tipping unit, induction coil, liquid cooler, tooling, and documented process parameters, requires only a 110-V, 50/60-Hz power source. PlasticWeld Systems, 3690 Coomer Rd., Newfane, NY 14108.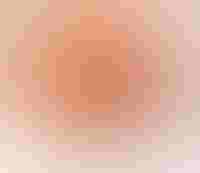 Flexible-tubing cutter
A company offers an updated version of its Model WC600 wire and tubing cutter. The WC600B rotary blade, flexible-tubing cutter features a new design that enables accurate cutting of flexible tubing with no flattening or crushing of tubing ends. The machine can cut flexible tubing of up to 0.375 in. OD into lengths from 0.100 to 99,999.99 in. A batching feature and five variable feed rates allow total production flexibility and ease of setup and use. It employs a dual-driven belt feed mechanism and a rotary cutting blade. According to the manufacturer, the quality and accuracy of cut pieces is unmatched by any other flexible-tubing cutter. The unit is portable, quiet, and reliable, and measures 14 x 13 x 8¾ in. The Eraser Company, Inc., P.O. Box 4961, Syracuse, NY 13221.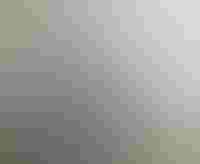 Traverse winder
A company specializing in reeling and coiling of tubing and extruded profiles offers a new traverse winder machine. Complementing the company's existing line of dual-alternating spindle traverse winders, the Model S150A is capable of winding any shape or material flexible enough to be wound on a spool or core in a level or pancake winding pattern. The unit produces packages up to 12 in. OD by 12 in. wide. Traverse width adjustment ranges from 5/8 to 12 in., line speed from 15 to 750 ft/min, tension from 8 to 32 oz, and variable pitch adjustment from 0 to 2 in. per spindle rotation. Progressive Machine Company, Inc., 21 Van Natta Dr., Ringwood, NJ 07456.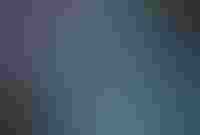 Tubing-set assembly machines
A line of tubing-set assembly machines deliver the reliability of a dedicated machine, yet offer flexibility using completely automated equipment. Systems featuring either rotary indexing or traveling pallets along with linear transfer enable manufacturers to automatically link several subassembly systems. The machines can handle both short and long lengths of tubing. Coil and banding options allow easy handling of the assembled sets. Kahle Engineering Corp., 50 S. Center St., Ste. 1, Orange, NJ 07050.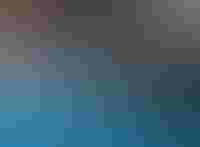 Automatic taping machine
A machine designed for taping tubing coils is available to medical device manufacturers. The TAYP-R dispenses and seals cohesive tape around tubing, feeding and cutting the tape in a continuous operation. According to the manufacturer, this process is faster, more efficient, and safer than manual methods. An operator inserts a tubing coil into the jaws of the machine, which automatically applies and seals cohesive tape around the tubing. The unit handles tape widths of½, ¾, and 1 in. It can be used in conjunction with the manufacturer's Mini-Winder tubing coiler for a cost-effective operation that precisely coils and then tapes tubing in a single operation. S-Y-M Products Co., P.O. Box 112160, Stamford, CT 06911.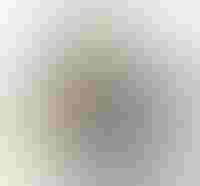 Wall-thickness scanner
An ultrasonic scanner is designed for noncontact wall-thickness measurement of tubes, small pipes, and cable jackets. The UMAC A10CF-4K scanner measures close to the extruder, where product orientation is stable and virtually rotation-free, and allows for quick and efficient centering. Fast controller response, made possible by proximity to the extruder, results in precise diameters and a more uniform product. The scanner can measure wall thicknesses in the range of 0.005 to 0.250 in. with position tolerances to ±0.1 in. Built from Delrin resin and stainless steel, the unit can be easily incorporated into most vacuum tanks or open troughs, and is practically maintenance-free. Zumbach Electronics Corp., 140 Kisco Ave., Mount Kisco, NY 10549.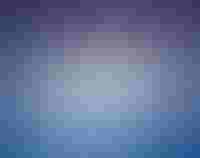 Tube expander
A heated-mandrel tube expander is especially suited for use on difficult-to-expand tubing such as vinyl and Teflon, but it may also be used with polyurethane and polyethylene tubing. The Model 1200-B features a heated mandrel that softens tubing to facilitate expansion without splitting the ends. The mandrel tip is heat controllable up to 350°F. The expander operates on 120 V ac, 60 Hz. Mandrels are customized to exact size and configuration requirements. Lakeview Equipment Inc., 2010A LeHigh Ave., Glenview, IL 60025.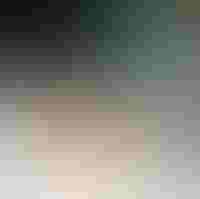 Cutting machine
A benchtop programmable cutting machine specifically designed for processing medical-grade tubing features a solvent-dispensing system on the tube end. A photosensor detects the operator's hand, and the tubing is automatically released for immediate assembly. Because 50 different production cycles can be stored, flexibility and repeatability are ensured. Repeatability is ±2%, depending on the tubing material. The READYcut has five operating modes. Maximum cutting speed is 62 cuts per minute in continuous mode at 200-mm cut length, and 28 cuts per minute in single or multiple mode at 500-mm cut length. Other features include preselection of tubing length in millimeters or inches and an in-progress counter readout of sequences completed and preset quantity per batch. The unit is suitable for the manufacture of medical tubing sets, where the cut-length precision, cut accuracy, and quality of solvent dispensing are critical. TechnoMed Inc., 68 Stiles Rd., Salem, NH 03079.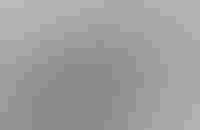 Catheter cutter
A manufacturer of medical materials–handling equipment has introduced a benchtop cutter for cleanly and precisely cutting catheters with virtually no disturbance to the delicate internal catheter lining. The Cath-Cut Model 100 features a touch screen and servo controls for ease of operation. A throughput of up to 180 cuts per hour can be achieved. The cutter can be fed manually or automatically via the optional Accu-Feed Model 200 feeder. Automation Services Group Inc., 6911 Garden Rd., West Palm Beach, FL 33404.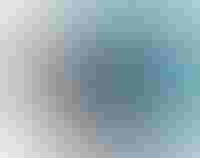 Tensionless coiler
A manufacturer of downstream plastic equipment for sheet, profile, and tubing processing has upgraded its SLC coiler. Specifically, the analog dc motor–driven spindle and independent servo traverser have been replaced with a fully programmable digital, dual-axis ac servo–driven system, increasing coiler response and operating range. An ultrasonic dancer senses the position of the tubing/profile loop and adjusts the speed of the coiler drive to maintain this loop. The system is digitally programmed at the manufacturer's factory, eliminating the need to adjust potentiometers for different applications or initial setup. Vulcan, 20 N. Case Ave., Akron, OH 44305.


Extrusion machinery
A company offers complete medical tubing extrusion lines that include precision low-volume extruders featuring high mixing speeds. Because the extruders are small, low residence times are possible. Microadjust crossheads provide concentricity, and Medline vacuum tanks eliminate ovality. While the machines have capabilities for 3- to 34-French tubing (one french is equal to 0.013 in.), the company specializes in extremely small tubing for interventional applications, with wall-thickness tolerances to 0.001 in. Genca Corp., 13805 58th St. N., Clearwater, FL 33760.

Return to the MPMN main page.
Sign up for the QMED & MD+DI Daily newsletter.
You May Also Like
---