Tips for When to Consider Legal Review of Quality System Investigations
Tips for When to Consider Legal Review of Quality System Investigations
An industry expert said that a good manufacturing practice lawyer is the right person needed to review a challenging, sticky manufacturing investigation.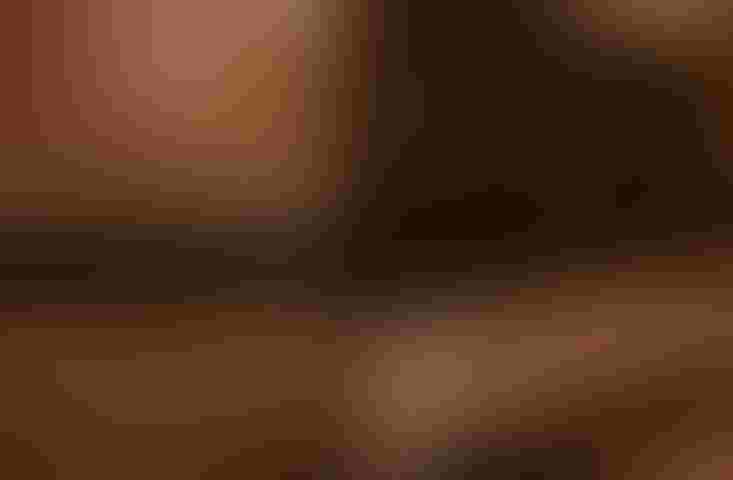 As a lawyer with extensive experience in good manufacturing practice (GMP) issues, clients will ask me to review complex Quality System investigations. My clients are typically in-house counsel and, while review by Legal makes sense to a company's in-house counsel (after all they, too, are lawyers), Quality or Manufacturing personnel often are flummoxed.
My biased opinion is that a GMP lawyer is the exact person you want to review a challenging, sticky manufacturing investigation. Why? Lawyers are trained to review problems methodically. Lawyers are trained in efficient writing. And they can sniff out a potential root cause that you likely have not considered.
Legal should not be involved in the review or approval of routine Quality System investigations. Far from it. Production and Quality personnel are ultimately responsible for an investigation, and involving Legal consumes resources unnecessarily. Quality personnel should consider, however, consulting Legal on a small subset of investigations that involve significant product quality or regulatory issues.
The following provides a guideline for when to consider Legal review of manufacturing or laboratory investigations.
Investigations into data integrity issues involving deletion or manipulation of data that support a submission to FDA (e.g., NDA, ANDA, BLA). Data integrity issues that implicate submissions to FDA potentially involve civil or criminal penalties under the Federal Food, Drug, and Cosmetic Act (FDCA). Also, companies may choose to disclose the submission of inaccurate data to FDA after it has been uncovered. Given the potential liability under the FDCA, the disclosure to FDA—and the timing of any such disclosure—should be considered with Legal counsel. In addition, the investigation itself will be scrutinized heavily by FDA. While Legal likely cannot act as an ace scientist with a deep understanding of how bench chemists run injections on a high-performance liquid chromatography (HPLC) instrument, Legal can understand the right questions to ask chemists to understand how opportunities for data deletion or manipulation arise.

Investigations into data integrity issues or other purposeful conduct involving product release (e.g., stability or finished product testing). Getting to the root cause of purposeful conduct can be difficult. Employee interviews can be successful in probing the underlying reason for the conduct (oftentimes, employees point to management). By including a third party in an employee interview, the employee may be more willing to discuss frankly issues with a manufacturing manager or his or her direct manager. For example, a manufacturing manager may be putting pressure on a junior chemist to provide in-process results so that a line can continue to run. Or, a microbiologist may be receiving pressure from a manufacturing supervisor to provide environmental monitoring results so that a room can be cleared for production. Or, a laboratory supervisor may not be allocating time adequately on scarce equipment with long-run times, such as HPLC machines. Lawyers are trained in conducting interviews and—if the right approach is used—can be successful in making an employee feel comfortable openly talking about personnel (and management) issues.

Complex investigations involving complicating factors where the narrative is difficult to convey (e.g., long and multi-variate timeline of events). Lawyers are trained to think methodically and write efficiently. These skills come in handy when tackling complex investigations and drafting investigations with a complicated narrative. The tendency for many Quality personnel is to write a long and windy, time-driven narrative of the facts as they happened. This is completely understandable, because Quality personnel are steeped in the facts and details of the events, and most investigation systems permit users to input information as the investigation proceeds. And while the facts are integral to the narrative, I often encourage clients to re-write the investigation with the end result in mind, looking back on the events. A timeline, if helpful, can be included as an attachment to help the reader understand the chronology. But by looking back on the issues and actions that shaped the event, a positive narrative can be formed to frame the issue. For example, if manufacturing took multiple actions that did not resolve the underlying issue, the narrative could be framed as an extensive exercise—and an ultimately successful one—in determining the root cause. Also, by writing with the result in mind, the reader is not lost in a myriad of details, some of which may not be integral to the ultimate resolution or potential root cause.
When reading a complex investigation, put yourself in the shoes of an FDA investigator and consider these questions: Does the investigation, as a whole, tell a clear story of the event and how it was handled? Does the narrative flow well? Is the document easy to read? Inadequate structure, verb tense changes, and unnecessary verbiage tend to confuse the reader and clutter the narrative.
Suspected product tampering or intentional adulteration investigations, or other product safety or quality issues that likely would result in disclosure to a regulatory body (including a recall). Suspected adulteration or product tampering issues carry significant product safety risks and may need to be disclosed to FDA. They also require a deep dive into personnel behavior to determine motivating factors for the purposeful conduct. Similar to investigations into data integrity, these investigations may garner scrutiny from FDA. As described above, companies should—with the assistance from Legal—strive for a methodical review of potential root causes, thorough employee interviews, and written analysis. Legal also may be sensitive to editing investigation language that characterizes the company's, or its employees', compliance with the law. The facts should be presented clearly, but legal conclusions should not be drawn. For example, it may be very appropriate to say that a procedure is missing elements required by regulation, or that testing was not performed before the release. It may not be appropriate, however, to conclude in the investigation that the company is "releasing adulterated product."
While the review of manufacturing and laboratory investigations by Legal should be the exception and not the rule, the above guidelines may help companies include Legal expertise when it is warranted.
Sign up for the QMED & MD+DI Daily newsletter.
You May Also Like
---