Testing and Inspection Equipment and Service
Testing and Inspection Equipment and Service
Originally Published MPMNJanuary/February 2003
SPOTLIGHT
Testing and Inspection Equipment and Service
Air-leak tester



An air-leak tester features new styling that enables users to perform multichannel synchronous and asynchronous testing. Up to four intelligent detector modules can be connected to the control unit for remote programming with up to 16 programs each. Notably, each of the gas boxes functions independentlyof the others irrespective of its power or operational status. Program editing or removal can only be carried out with the password-protected control unit. iti Qualitek Inc., 13 Alexander Rd., Ste. 2B, Billerica, MA 01821.


High-intensity UV lamp

An ultraviolet lamp offers brilliant irradiance for optimum fluorescencein inspection applications. The B-100AP provides 100 W of long-wave illumination for detecting extremely fine particles and surface defects normally invisible to the human eye. At 18 in., the lamp produces a high-intensity center of UV irradiance approximately 5 in. in diam. The company's Cool-Touch lamp housing allows users to handle the lamp head regardless of how long the lamp has been on. UVP Inc., 2066 W. 11th St., Upland, CA 91786.


Microtorque tester



A torque tester is suitable for applications requiring uniform rotational performance at low torque levels. The third-generation M15-W features new calibration algorithms for the force-sensing load cell and the dc servomotor, which extend the unit's capabilities to extremely low torque levels of 0.001 gm-cm in the analytical mode and 0.002 gm-cm in the averaging mode. Rotation speedcan be set as low as 0.001 rpm. This sensitivity can show variations in rotational consistency, pinpointing many different defects, such as contamination and shaft misalignment. Measurement Research Inc., 551 Fifth St., San Fernando, CA 91340. 


Leak-testing system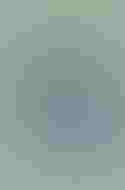 A compact, modular unit provides 100% leak testing of small and medium-sized products or components. The TechStand offers dry-air testing with a choice of the company's computerized pressure-decay, differential-pressure, or mass-flow test instruments for turnkey delivery. The unit measures 3.5 ¥ 3 ft deep, and accommodates test parts with footprints up to 8 in. sq and weighing up to 10 lb. A maximum of 10 proximity-switch fixture inputs and up to six solenoid-valve pressure channels are controlled by an onboard sequencer, enabling automated multitest sequences. InterTech Development Co., 7401 N. Linder Ave., Skokie, IL 60077-3220.

Continuous-motion test system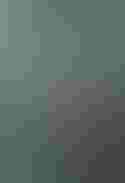 A system tests back pressure using continuous motion. The chamberof the device under test is sealed with dedicated tooling, allowing for consistent verification of quality.The method uses pressure feedback to confirm pressure of a leak-free part. Lack of proper pressure feedback indicates a breach in the seal of the tested part. Haumiller Engineering Co., 445 Renner Dr., Elgin, IL 60123.

Stress-test system

A compact system performs highly accelerated life testing for the medical device manufacturing industry. The AST-8 is small and portable enough to pass through a standard door opening. A multiaxis vibration table and rapid thermal change rate system provide a suitable environment for testing ruggedized designs. Product temperature change rates exceeding70°C/min can be achieved throughout a range from 200° down to -100°C. Vibration levels in excessof 50 g covering a broad frequency spectrum are transmitted directly to products undergoing testing. Thermotron Industries, 291 Kollen Park Dr., Holland, MI 49423.

Electrical safety analyzer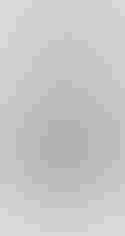 A portable electrical safety analyzeris designed for testing non-ECG equipment. The LCD on the LKG 601 shows measurements of ground resistance, leakage current, and instrument current. To ensure accuracy, calibrated test points are available. The AAMI or IEC 601 selectable test load provides the user with testing flexibility. The unit comes with either 15- or 20-A capability.Netech, 60 Bethpage Dr., Hicksville, NY 11801.
Contact-angle meters

Rugged, highly repeatable quality control and analytical tools are usedfor measuring the contact angle on a variety of substrates. The Cam-Plus series of contact-angle meters can be used for evaluation of solid surfaces for adhesion, determining the hydrophobic and hydrophilic nature of the substrate, surface cleanliness, or liquid absorption rates. A fiber-optic light source increases the light intensity for easy measuring in brightly lit rooms and defines the image crisply. 
A micrometer syringe assembly ensures that measured droplets can be formed repeatedly. Tantec Inc., 630 Estes Ave., Schaumburg, IL 60193.

Impact tester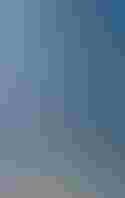 An instrumented machine tests impact properties of polymers, metals, composites, and components.The Dynatup 9250 offers complete computer control and impact velocities of up to 22 m/sec for impact testing in the fields of quality control and research and development. The entire impact can be captured, plotted, and analyzed to determine data such as the ductile-to-brittle transition point, ductility, incipient damage, maximum load, and absorbed energy. The system can test materials in extreme temperatures and harsh environments.Instron, 100 Royall St., Canton, MA 02021.


Oscilloscope probes



A series of 500-MHz-bandwidth oscilloscope probes can test a range of high-frequency applications. Measuring 5 mm in diam and 65 mm in length, the units can access miniaturized and multiple test points that are difficult to reach with standard-sized probes. The small-outline probes are easy to hold and their slim-line design helps guide the tip into dense circuitry without obstructing visual contact within the test point area. Pomona Electronics, 9028 Evergreen Way, M/S 85, Everett, WA 98204.

Copyright ©2003 Medical Product Manufacturing News
Sign up for the QMED & MD+DI Daily newsletter.
You May Also Like
---