Temperature Control System Mounts Directly on Mold
Temperature Control System Mounts Directly on Mold
Originally Published MPMN November 2002
EQUIPMENT NEWS:Molding Equipment
Temperature Control System Mounts Directly on Mold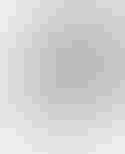 The Altanium CM temperature control system mounts directly on hot-runner molding machines to eliminate costly power and thermocouple cables.
Eliminating the need for costly power and thermocouple cables, a hot-runner temperature control system from American MSI Corp. mounts directly on a molding machine's junction box using a transverse latching mechanism. "Cables used on molding machines are exposed to continuous stress," explains marketing vice president Serge Jonnaert. "Our Altanium CM control system doesn't use them, so they never need to be replaced, resulting in lower operating costs" he says. According to Jonnaert, the unit achieves further cost savings by consolidating all control functions into a single backplane that maintains autonomous power cards.

The Altanium CM unit measures 9.5 ¥ 9.7 ¥ 6.25 in., and can be used to control up to 12 heat zones. The unit's small size makes it suitable for OEM integration and allows it to be used with robots, optical components, and hoses. Programmed via a dedicated control panel or using a standard Web browser, the system has features for boost control, standby management, mold diagnostics, and data collection.

The software used by the Altanium CM system further optimizes use. Offering active reasoning technology, this software automatically sets the control algorithms using recorded temperature rise and fall characteristics. The UniStart feature manages the warm-up of the entire mold at a steady rate to eliminate uneven thermal expansion that can cause leakage and damage. Intraview diagnostics software tests the mold for incorrect wiring, blown fuses and heaters, and open, reversed, or pinched thermocouples. 

American MSI Corp., 5245 Maureen Ln., Moorpark, CA 93021.


Control System Designed for Small and Complex Parts

The Procan MD system optimizes molding operations on Boy Machines' M-series injection molders.
Supplied by Boy Machines Inc., a control system for the company's M-series injection molding machines allows repeatable molding of small and complex parts. Replacing the Procan 2 control system, the Procan MD uses a microprocessor that improves response time and repeatability. The unit can be used to control temperature, pressure, velocity, position, and all other essential process parameters for both
the injection and clamping units.

Programming of the system is achieved using push buttons and menus presented on a flat backlit LCD. The system stores up to 30 setup programs and displays process control charts to ensure quality. The component also enables the operator to set tolerance limits for important operating parameters, and activates an alarm when deviation from these ranges occurs.
The modular design of the Procan MD unit allows upgrading to meet future needs. For instance, a floppy drive can be added for archiving or accessing additional programs. The unit can also be connected to a printer, a remote PC, or a temperature control device. Other options include a second output board, a limited-stroke ejector, an automatic oil preheater, and a deactivating timer.

Boy Machines Inc., 199 Philips Rd., Exton, PA 19341.


Injection Molding Machine Provides 10 Tons of Clamping Force

A parting-line injection molder, this machine from Mini-Jector Machinery Corp. has a shot capacity of 1- or 2-oz.
Occupying 11 sq ft of floor space, a fully automatic injection molding machine from Mini-Jector Machinery Corp. features a 10-tn full-hydraulic clamp system with a choice of 1- or 2-oz shot capacity. The Model #60 is a vertical-inject, horizontal-clamp parting-line molder configured with systems and controls taken from the precursor vertical-clamp models #70 and #75. Multiple-stroke hydraulic ejectors and a positive shutoff nozzle are standard, while options include air-blast stationary side ejectors and core pull. Parting-line injection uses the entire mold surface, thanks to elimination of the center sprue. Platens are drilled to mount tooling run in discontinued machines. All position, heat, and pressure settings are established through the touch screen interface, and 36 setups can be stored. 

Mini-Jector Machinery Corp., P.O. Box 259, Newbury, OH 44065.

Insert Molder Is Engineered for Manufacturing Medical Devices

The Medi-Molder machine from C.A. Lawton features injection sizes of 0.07 to 0.29 oz., and an infinitely variable clamping force of 5 
to 30 tn.
Producing delicate needles, multilumen catheters, implantables, and other products, an insert molding machine from C.A. Lawton is specifically designed for manufacturing medical devices. Offering injection sizes of 0.07 to 0.29 oz, the Medi-Molder unit features proportional hydraulics to provide precise pressure control. The machine can be supplied with a choice of 16-, 20-, or 32-mm screw injection units. Separate carriage cylinders allow melt decompression before or after screw rotation, and accommodate sprue break.

The clamping unit of the Medi-Molder machine delivers an infinitely variable clamping forceof 5 to 30 tn. Offering variable clamping speed for crisper parting lines, the unit accommodates book-style, two-plate, or hot-runner molds. The component's large size ensures uniform force distribution and increasescavitation. A programmable rotary table is used to reduce index and cycle times. The table's large diameter allows it to accommodate large and complex molds, and makes it adaptable to secondary automation. A servo drive ensures accurate mold positioning and is controlled independently of the plastication function. 

The Medi-Molder machine is programmed via an intuitive color touch screen that features drop-down menus. This controlsystem provides adaptive tuning to compensate for minor processing variations and allows the setting of individualized injection-parameter set points for up to six stations. The unit offers optional remote capabilities and is field programmable for future upgrading.  
C.A. Lawton Co., 111 W. Walnut St., Green Bay, WI 54303.


Hot-Runner Nozzle Gates Small Parts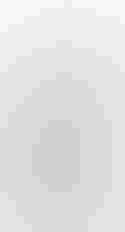 Supplied by Husky Injection Molding Systems Ltd., the Ultra 250 nozzle has a bore diameter of 11 mm and minimum nozzle spacing of 18 mm. 
Suited for inside gating or small-pitch molding of miniature parts, a hot-runner nozzle from Husky Injection Molding Systems Ltd. features a bore diameter of 11 mm and a minimum nozzle spacing of 18 mm. The Ultra 250 nozzle provides a throughput of 10 g/sec, and is constructed with a spring that holds the unit against the manifold in cold conditions to eliminate leakage. The unit's compact design permits tight nozzle spacing within a compact mold frame and minimizes heat loss. 

Four thermal gating tips are available for the Ultra 250 nozzle. An extended tip permits direct gating in difficult-to-access areas. An inside-gating tip eliminates visible gate marks on product surfaces. For those applications where flow lines are unacceptable, a flow-through tip can be specified. A tip made of wear-resistant material is suited for use with abrasive resins.

The Ultra 250 nozzle is guaranteed leakproof for a period of 3 years. In order to simplify maintenance, the nozzle assembly can be removed for replacement while the mold is still attached to the molding machine.

Husky Injection Molding Systems Ltd., 288 North Rd., Milton, VT 05468.




Troubleshooting Tool Helps to Correct Defects

This is the opening screen of the Tech Connect module, an interactive tool from Syscon-PlantStar that allows molding operators to access expert troubleshooting information 24 hours a day.
An interactive troubleshooting tool from Syscon-PlantStar assists supervisors, operators, and setup personnel in identifying and correcting the most common and costly reasons for defects in injection-molded parts. Serving as an add-on to the company's real-time plant information system, the Tech Connect module is designed to keep companies producing the best possible components at all times. 

"With high operator turnover, it's hard for many organizations to keep experienced technicians on the plant floor at all times, especially during third shift," says marketing manager Lyn Davis. "So when a problem arises, it often has to wait several hours before it can be resolved. The Tech Connect system eliminates this lag time, making expert advice available 24 hours a day," she says.

The Tech Connect system achieves this using a series of touch screen menus that guide the operator through problem identification and the steps needed to rectify it. After choosing the specific defect from a list of common maladies, the system then displays an example of the defect to ensure that is has been correctly identified. If it has, a short video explains the defect's causes and details the steps needed to correct it.

Suited for correcting cavity, melt-temperature, and flow and cooling rate problems, the system features full-color video, audio, and 3-D graphic animation. Emphasis is given to the fundamentals of the molding process to allow operators on the plant floor to make the most informed decisions.

Syscon-PlantStar, 1108 S. High St., South Bend, IN 46601.




Molding Machine Suited for Thin-Wall, Fast-Cycle Production

The TMS injection molder from Battenfeld of America Inc. highlights high injection speed, pressure, and plasticizing rates.
An injection molding machine offers high injection speed, pressure, and plasticizing rates for thin-wall, fast-cycle production. Supplied by Battenfeld of America Inc., the TMS molder also features a clamping unit capable of rapid force buildup to minimize dry-cycle times. A large, integrated moving platen support in this component ensures platen parallelism and provides long-term mold protection. Different mold heights can be accommodated using a central adjustment mechanism. 

The injection unit of the TMS molder combines a servo valve with a high-capacity control system. A swiveling mechanism on the rotary mounting minimizes service and screw changeover times. A hydraulic motor is supplied as a standard power source, but an optional electric screw drive is also available. 

Battenfeld of America Inc., 31 James P. Murphy Hwy., Warwick, RI 02893.

Copyright ©2002 Medical Product Manufacturing News
Sign up for the QMED & MD+DI Daily newsletter.
You May Also Like
---