Spotlight on Cables and Connectors 16494
Spotlight on Cables and Connectors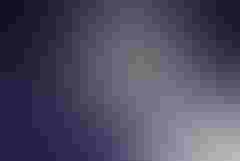 Flat silicone surgical cables
Durable, flat silicone cables designed for use on surgical robotic systems are naturally more flexible than round PVC and stiffer flat PTFE cables. This property, according to their manufacturer, results in a tighter bend radius, decreased weight and size, greater current-carrying capacity, reduced noise, and longer flex life. Cicoil completely encapsulates each element in the solid, one-piece cable with halogen-free silicone to prevent rubbing wear during a lifetime of more than 10 million cycles. Small punctures in the silicone are self-healing, and any damage to the cable jacket can be easily repaired in the field. The lightweight cables incorporate a variety of power, data, and video conductors. In addition to every type of electrical conductor, they can accommodate single- and multilumen tubing for air or liquid transfer, fiber optics, and other design elements, such as the manufacturer's own fastening strip. The cables are contaminant free and rated for use in Class 1 cleanrooms as well.
Cicoil
VALENCIA, CA

Embedded electronics connector technology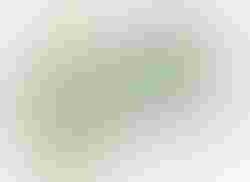 Suitable for use in medical electronics applications, connector technology from Onanon integrates electronic components into connector plugs. By inserting full-fledged computers between connector pins, the embedded electronics connector technology enables OEMs to embed value-added, intelligent, microscale systems into their connector designs while enhancing the capabilities that engineers can introduce into medical devices from their connectors. The drop-in replacement connectors can also include small PCBs for performing device ID, use-limiter, EEPROM, and fine-tuning functions. The company's rapid wire-termination technology makes connecting wires to a PC board connector substrate easy as well. And by allowing users to replace the connector plugs using ordinary tools, the embedded technology simplifies the task of upgrading medical device systems. In addition, it dispenses with the use of solder, which can damage PCBs.
Onanon
Milpitas, CA

Radio-frequency connectors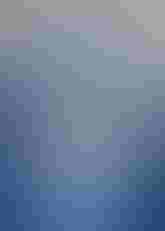 A manufacturer of standard coaxial and triaxial radio-frequency (RF) connectors offers a custom design service for adapting these products into nonstandard medical connectors for use in specialized medical equipment. Intelliconnect USA LLC fabricates a series of triaxial connectors, for example, that are designed to minimize system noise while providing an isolated ground. Their clamping construction and weatherproof sealing optimize termination to various twin-axis and triaxial cables. The company additionally provides a series of rugged, waterproof microminiature connectors, along with multipin power- and signal-transmission systems. Capable of operating at temperatures ranging from -65° to 165°C, the customizable RF connectors are suitable for use in such medical applications as cochlear ear implants, RF cancer treatment, RF ablation, biomedical test equipment, and bionics.

Intelliconnect USA LLC
CROSSVILLE, TN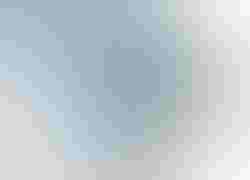 Disposable plastic connectors
Lemo offers the Redel-brand 2P disposable receptacle as part of its line of specialized plastic disposable connectors designed for use with electrosurgical devices. Suitable for critical applications, this biocompatible polysulfone (PSU) self-locking receptacle makes an OEM device compatible with the manufacturer's standard series of plugs. For electrosurgical catheters that must go beyond the standard 14 pins, this receptacle comes in 26- and 34-pin configurations. In addition, it is available with reverse-gender male contacts in 8-, 9-, 10-, and 14-pin sizes and comes with H or J keyways. A snap-on backshell made from ABS or PSU facilitates assembly, and an extended backshell can be supplied as well. The receptacle features an average retention force of 150 N, withstands 1000 latching cycles, and features a working temperature range of -50° to 150°C.

Lemo USA
Rohnert Park, CA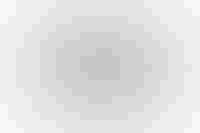 Hybrid circular connector-and-receptacle system
Combining optical and electrical signaling in one connector, the MediSpec hybrid circular mechanical-transfer (MT) cable-and-receptacle system from Molex Inc. minimizes the number of connectors required by medical equipment and devices. Using circular MT technology, the multifunctional connector provides three configurable MT ferrule-compatible ports for combining copper or fiber media to carry electrical power, low-speed copper signaling, and optical data or video signals. This integrated technology can be incorporated into a streamlined custom system that meets specific end-user requirements and simplifies installation. For the PCB or equipment side, the hybrid connector-and-receptacle system can be configured with any of several optical and electrical connectors. Other system features include connector housings engineered from a choice of metal or medical-grade polymer, an expanded-beam MT ferrule option to reduce optical loss due to contamination, and fiber counts ranging from 1 to 24 fibers per ferrule.
Molex Inc.
LISLE, IL

Power cords with retention system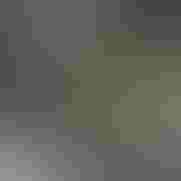 V-Lock power cords from Schurter Inc. feature a cord-retention system that protects against accidental power disconnections. Offered with power entry modules with and without filters, the cord sets latch into an expanded range of equipment couplers and power entry modules according to IEC 60320 for styles C14 and C20. Featuring illuminated and nonilluminated integral switches, circuit breakers, and fuse and fuse drawer combinations, they are offered in front- or rear-side screw-on and snap-in versions. They are also available with a PCB mounting and with quick-connect, solder, and PCB terminals. Available with NEMA and other country-specific plugs, the cords can provide a safe, reliable power connection for portable medical devices.

Schurter Inc.
SANTA ROSA, CA

Lighted hospital-grade cords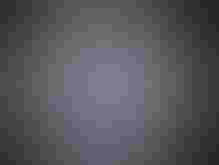 Using a standard-configuration transparent plug for its 10-ft hospital-grade power cord, Quail Electronics Inc. manufactures a version of the plug with a wired LED molded inside. When the 0310.120LT NEMA 5-15P cord is plugged into a power source, the plug at the equipment end lights up to provide a clear indication of the connection in a dim environment. The power cord uses an 18/3 AWG cable with a gray SJT jacket, and the clear connector at the equipment end complies with the IEC 60320 C13 standard. UL-approved, it is rated at 10 A and 125 V and carries the Green Dot marking, signifying that it has been tested for the hospital environment.
Quail Electronics Inc.
LIVERMORE, CA
Sign up for the QMED & MD+DI Daily newsletter.
You May Also Like
---