Laser ProcessingEquipment
Laser ProcessingEquipment
Originally Published MPMNOctober 2003
EQUIPMENT NEWS
Laser ProcessingEquipment 
The Novolas system from Leister Technologies welds microstructured parts with high reproducibility.
Microwelder Provides 2-µm Position Resolution in Plastic Assembly

Assembly of plastic microfluidic components has been facilitated with the introduction by Leister Technologies LLC of its Novolas µ laser welding system. The patented system combines a diode laser, precision mask, and fully automated mask alignment system. It generates microwelded seams with freely definable geometries, an advantage when creating parts to satisfy complex design requirements.

With position resolution of 2 µm and precise control of laser power, the noncontact Novolas system enables microstructured plastic parts to be welded rapidly with high reproducibility and very good weld quality. Weld line widths as narrow as100 µm are routinely achievable. 
Leister Technologies LLC, 1253 Hamilton Pky., Itasca, IL 60143.



Deep-Engraving System Delivers Ultrafine Contours via Beam Steering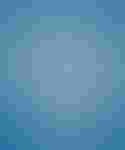 The G 10 engraver from Virtek Laser Systems features a Class I operating environment
and a small footprint.
Designed for engraving and marking tool molds, blow molds, mold inserts, erosion electrodes, and stamping and printing dies, a laser marking system offered by Virtek Laser Systems processes all hardened tool steels, graphite, and nonferrous materials such as ceramics. The G 10 deep-engraving system, developed by the German laser technology specialist FOBA Technology + Services, which has been acquired by Virtek, features advanced engraving technology, a Class I operating environment, and a small footprint. Among its applications are decorative engraving and surface finishing.

The G 10 laser system produces ultrafine 3-D contours in a single process without retooling or resetting. Equipped with three ac servomotors that enable movements of 300 mm along the x- and y-axes and 500 mm on the z-axis, and optionally expandable to four axes for 3-D engraving, the system handles workpieces weighing as much as 100 kg. It supports importation of all popular 2-D and 3-D graphics file formats.

The system uses a 100-W lamp-pumped Nd:YAG laser. Advanced beam steering and a spot size under 100 µm make possible the creation of very crisp high-resolution engraved features. The G10 can remove tool steel at a rate of 12 mm3/min and graphite at 20 mm3/min. In subsequent surface finishing, the system is capable of producing smooth surfaces measuring less than 0.4 µm Ra with removal rates of about 5 mm3/min.
Virtek Laser Systems, 785 Bridge St., Waterloo, ON N2V 2K1, Canada.



High-Definition Laser Coder Is Specialized for RSS Coding

The DSL1 laser coder from Domino Amjet Inc. generates codes as small as 0.02 in. high.
Designed to implement coming requirements for placing reduced-space symbology (RSS) codes on medical devices and pharmaceutical products in order to improve patient safety by minimizing preventable medical errors, a high-definition laser coder from Domino Amjet Inc. operates with RSS coding software. The DSL1 laser coder uses proprietary RSS software from Barcode Technology Inc. to produce composite machine- and human-readable two-dimensional codes. The 2-D component of abar code label marked by the laser is compact but has sufficient capacity for inclusion of a batch number, expiration date, and other data. The software-driven coder offers continuousreal-time control in manufacturing settings, generating precise, perfectly readable microcodes with heights as small as 0.02 in.

The clean-operating, consumables-free DSL1 laser coder produces codes that are more easily read by machines than those printed with fluid technologies, as proven in extensive field trials over several years. The device design eliminates the possibility of inadvertent coder-generated contamination in critical production areas.
Domino Amjet Inc., 1290 Lakeside Dr., Gurnee, IL 60031.


CO2 Laser Workstations Perform Micromachining on the Desktop

Desktop laser micromachining workstations made by Flying Laser Optics feature 0.1-µm resolution.
Fully enclosed CO2 laser micromachining workstations designed andmanufactured by Flying Optic Lasers feature linear servomotors with digitalsinusoidal drives, an extendable loading platform, vacuum fixturing, and avirtual joystick. The stand-alone desktop systems offer a 12 ¥ 12-in. cuttingarea and perform with 0.1-µm resolution. They are able to cut conveyor-fedparts.

A high-resolution CCD camera, a frame grabber, and software that are allavailable as options allow for minimal fixturing, which results in short cycletimes, high accuracy, and, when feasible, full cycle automation. With machinevision, the workstations can check critical dimensions, inspect for partcontamination, and pass or fail parts, all at the same time. SPC data can begenerated and saved.

The manufacturer also offers process development and job shop services.
Flying Optic Lasers, 309 S. Cloverdale St., Ste. D-25, Seattle, WA 98108.




UV Machining Services Can Replace Existing Technologies
Job shop UV laser micromachining services, from R&D to high-volume production, are performed by PhotoMachining Inc.
A firm with a Class 10,000 contract manufacturing facility offers device OEMs UV laser micromachining services using excimer, frequency-tripled, and frequency-quadrupled lasers for R&D and high-volume production applications. Ultraviolet photons process parts using cold ablation, achieving small feature sizes and controlled material removal. According to the company, these UV laser sources are replacing some existing technologies, especially where part cleanliness and small features are desired.

Custom UV laser tools can be built to customer specifications, including on-line workstations, roll-to-roll feeders, machine vision, and robotics.
PhotoMachining Inc., 4 Industrial Dr., Pelham, NH 03076.


Turnkey Polymer-Welding Workstation Welds Sensitive Assemblies Safely 

A turnkey workstation, the Polyscan from Dukane Corp., produces very little heat and no particles. 
A fully integrated laser workstation for welding polymers, which is available from Dukane Corp., features a special head for steering and focusing the beam so that the equipment can be used to perform both fixed- and dynamic-beam welding. The turnkey PolyScan system is based on a patented diode-pumped solid-state laser that safely welds sensitive electronic and mechanical assemblies without generatingany particulate contamination. The dual-function laser head enables tooling to be changed over quickly for production economy.

PolyScan operates with LaserCAD software that is integrated into the graphical user interface running on Windows 98/2000/NT. The software uses standard CAD drawing elements to visualize and control the working area; all necessary laser parameters can be adjusted for application to those elements. Commands and menus can be provided in any of five selectable languages.

Typical workpiece size is 1-20 cm, but custom machines are available to handle larger sizes. Several items can be processed at the same time, and workstation configuration can be augmented by the addition of table or motion systems to optimize processing.

The PolyScan system adds little heat to the workpiece, allowing welding in proximity to sensitive components. Bonds formed are dust and humidity proof and crack resistant, and the joints can be made invisible. Applications for the welding station include medical instruments, sensitive electronics, rapid prototypes, and short production runs.
Dukane Corp., 2900 Dukane Dr., St. Charles, IL 60174.


Copyright ©2003 Medical Product Manufacturing News
Sign up for the QMED & MD+DI Daily newsletter.
You May Also Like
---