Haumiller and Cincinnati Test Systems to Produce High-Speed Leak Testers
Haumiller and Cincinnati Test Systems to Produce High-Speed Leak Testers
Haumiller and Cincinnati Test Systems to Produce High-Speed Leak Testers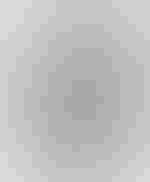 Produced by Haumiller Engineering and Cincinnati Test Systems, this assembly, inspection, and testing machine uses continuous motion to increase throughput.
A partnership between Haumiller Engineering (Elgin, IL; www.haumiller.com) and Cincinnati Test Systems (Cleves, OH; www.cincinnati-test.com) has been formed to produce custom machinery capable of assembling, inspecting, and testing components at speeds attaining 500 parts per minute. Combining Haumiller's continuous motion equipment expertise with pressure- and vacuum-decay leak testing devices from Cincinnati Test Systems, these machines will increase throughput and reduce the number of units needed to perform these processes. According to the parties involved, the partnership is a natural one. "Cincinnati Test Systems has always produced quality hand-loaded and indexing laboratory equipment," says Haumiller chief engineer Michael Hunter. "They needed someone to adapt this technology to high-volume assembly and part-handling applications."
Traditional assembly equipment halts product output during testing. The equipment designed under this partnership solves this problem by placing a series of test stations on a continuously rotating dial. As the dial rotates, the tooling is moved mechanically to produce another seal on the part during the duration of the test. Assemblies that pass inspection are then transferred to an adjacent dial for the next operation. Because multiple stations test simultaneously, product output continues uninterrupted regardless of the required testing time.
Zachary Turke
Sign up for the QMED & MD+DI Daily newsletter.
You May Also Like
---