Firm Eyes Success in Predicting Equipment and Device Failure
Firm Eyes Success in Predicting Equipment and Device Failure
Firm Eyes Success in Predicting Equipment and Device Failure
What if you could predict one week ahead of time and with 80% accuracy that your assembly equipment will break down or that a component in your infusion pump is going to fail? Zero Maintenance International (ZMI; Chicago) has developed True Predictive Maintenance (TPM) to enable OEMs to do precisely that.
Based on pattern recognition technology, TPM extracts meaningful information from a machine's operational data and applies a family of solutions discretely or in combination to a machine population. ZMI contends that medical electronics firms, for example, could substantially reduce the 1.5% of estimated gross revenues they typically spend on preventive maintenance by implementing its system.
"TPM is built on our proprietary skill of knowing how and when to combine various methods drawn from applied artificial intelligence tools," says company president David Harris. While these technologies are well known in the military, robotics, and diagnostics fields, bringing them together in this application is novel, he says. "Academically, some things have been done in this area, but these attempts have all been engineering driven, rather than data driven. That makes a huge difference."
TPM brings together multiple streams of disparate operational data that many machines today automatically generate and flows them into a database. Initially "we had to learn what kind of data we wanted to look at and develop techniques to perform analyses quickly and to draw conclusions within an appropriate window of prediction," says Harris. Although the sequence and timing of various operating codes may appear infinite, a machine's patterns of operational data are finite in number, no matter how large that number may be, he adds. "TPM allows you to plumb the meanings of patterns in all of a machine's operational data."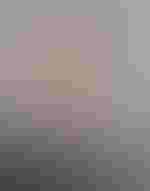 David Harris is president of Zero Maintenance International, a company that has adapted pattern recognition technology for use in the prediction of equipment failure.
The benefits for device OEMs can be significant, according to Harris. He cites MRI equipment as a prime example. "Servicing an MRI unit may involve swapping out a part that costs thousands of dollars and requires the use of a couple of highly skilled engineers," Harris explains. "If you wait until the part fails, the downtime could result in the loss of substantial revenue." Nor do you want to keep a component costing $10,000 in stock, he adds. "If you are able to predict what will happen next week, that's very valuable information."
For sophisticated equipment, TPM provides benefits well beyond the scope of routine preventive maintenance programs, according to Harris. "If an x-ray tube is supposed to have a life cycle of 100,000 uses and the actual field experience ranges between 80,000 and 150,000, then mean time between failure is not a terribly useful instrument."
Noting that devices today tend to have onboard intelligence, Harris believes that regulatory bodies will increasingly demand that the available data be used to advantage. "In my opinion, once a company is able to apply TPM to improve the performance of its product in the field, to increase its uptime, or to prevent errors because they are now predictable, the regulatory bodies will start asking people who are not making use of this technology, 'Why not?' "
For a limited time, Zero Maintenance International is giving medical electronics OEMs complimentary access to the True Predictive Maintenance Criteria Evaluation Program. By assessing current machine data, the evaluation will help manufacturers to determine if their firm is a good candidate for TPM technology. Companies interested in finding out more should e-mail [email protected].
Norbert Sparrow
Sign up for the QMED & MD+DI Daily newsletter.
You May Also Like
---