Originally Published MPMNMay 2003
EQUIPMENT NEWS
Fillers andDispensers 
Micropump Dispenses Low Volumes in Instrumentation Applications 

A self-priming, fixed-displacement diaphragm pump from Bio-Chem Valve Inc. is suitable for use in scientific and electronic instrumentation.
A miniature self-priming fluid-dispensing pump designed to serve as a compact and reliable component in scientific and electronic instrumentation is available from Bio-Chem Valve Inc. The fixed-displacement diaphragm pump provides programmed precision microdispensing of high-purity or aggressive fluids.

The robust micropump, measuring 3¼4 in. in diameter and 17¼8 in. high, can be factory-set to handle discrete fixed-output flows of 3 to 8 µl per solenoid actuation. It offers an inert fluid path for precise, repeatable dispensing with an accuracy of 0.5 µl. In addition to providing discrete dispense as an alternative to pump-and valve combinations, the pump can be a low-maintenance, long-life substitute for peristaltic pumps in applications requiring continuous pulsating flow.

Bio-Chem Valve Inc., 85 Fulton St., Boonton, NJ 07005.


Valve Deposits Fluid Dots and Beads with Speed and Accuracy
A self-contained fluid-dispensing valve supplied by Techcon Systems Inc. can deposit shots as small as 0.010 in. diam at rates of five per second, or even faster. The TS5000 rotary microvalve also can continuously dispense fluids in beads that are 0.010 to 0.050 in. wide at rates to 4 in./sec. Accurate, repeatable dispensing of both types is achievable in a production environment.

Available in a wide variety of configurations and with a 3- or 6-W motor, the valve dispenses medium-to heavy-viscosity fluids by means of a positive-displacement action based on an auger principle that creates very high pressure at the dispense hub. The amount of material deposited is determined by motor speed, motor running time, feed-screw configuration, material feed pressure, and the size of the dispense tip.

Small-shot precision is best attained by using a shallow-thread 16-pitch feed screw with the 3-W motor. Chrome-plated stainless-steel feedscrews are available for dispensing abrasive materials and plastic components for applications where chemical compatibility is a factor. The 6-W motor is offered in an encoder version. The optimal configuration for a particular application can be ascertained through a material test program offered by the manufacturer. 

Techcon Systems Inc., 12151 Monarch St., Garden Grove, CA 92841.

Digital Deposition System Is Designed for Subnanoliter Dispensing

A servo-driven automated dispensing system features powerful proprietary software and a graphics user interface that allows for intuitive programming and control. The Champion 6809 from Creative Automation Co. includes a large, bright, high-contrast color TFT, liquid-crystal display. The system can be configured to match exacting application requirements from dots to underfills with a broad array of options. Placement accuracy of the systemis within 3 µm.

Designed for subnanoliter quantities, the unit dispenses dot diameters down to 0.003 in. with bead widths down to 0.003 in. Volumes are below 0.5 nl. True positive displacement is used and volumetric accuracy is ensured regardless of deposit size, viscosity, or temperature. 
The Champion 6809 comes standard with a three-axis brushless servomotor drive, x-axis and y-axis linear encoders, z-axis rotary encoder, and Windows-style software. Its dispense area is 5.5 ¥ 12.0 in. 

Creative Automation Co., 61 Willett St., Passaic, NJ 07055.


High-Pressure Tool Dispenses Very Thick Assembly Fluids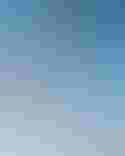 A handheld fluid dispenser from EFD Inc. can generate output as high as 700 psi from 100-psi input.
A handheld dispenser from dispensing system specialist EFD Inc. is designed to maximize productivity in precision medical device assembly applications involving thick adhesives. The HP7x high-pressure dispensing tool is well suited for assembling pacemaker leads and other devices requiring small amounts of very thick assembly fluids to be applied through small-gauge tips.

The handheld tool is able to generate output as high as 700 psi from 100-psi input. The resultis easy dispensing of medical-grade adhesives, RTV silicone, epoxy, and other thick fluids from its 3-cm3 syringe.

EFD Inc., 977 Waterman Ave., East Providence, RI 02914.


Filling Systems Offer Versatility and Fast Changeover

A series of digitally controlled liquid-filling systems offered by National Instrument Company, Inc., for medical industry packaging applications can handle many types of fluid. Constructed of stainless steel, the Filamatic DMS Digifil filling systems provide a choice of piston, lobe, gear, peristaltic, ceramic piston, flowmeter, and time-pressure metering systems. Meters of various sizes are designed to accommodate fluids in a range of viscosities. 

Filamatic DMS Digifil filling systems from National Instrument Company, Inc., can handle many types of fluid.
Fill volumes from less than 1 ml up to 5 gal are possible, depending on system design.

In addition to a model with metering systems mounted traditionally to the base frame, the Filamatic DFS is offered in a configuration with the systems mounted on integrated dockable trolleys. This model lets production continue with a second set of fluid-contacting parts and metering systems while the first is being cleaned in place at a remote location. The interchangeable trolleys enable changeover between filling runs to take as little as 5 minutes.

The filling systems are available in standard frame widths of 36, 50, and 72 in., which hold 3 to 5, 4 to 8, and, for highest-productivity filling, 8 to 12 filling heads, respectively. Machines can be equipped with special systems and fluid pathways for temperature-sensitive products, hot fills, fluids with suspended solids, sterile products, and products that are solid at room temperature and liquid at higher temperatures.

National Instrument Company, Inc., 4119 Fordleigh Rd., Baltimore, MD 21215.


Dispenser Quickly, Repeatably Applies UV Adhesive to Parts

A benchtop deep-ultraviolet dispenser 
from TechnoMed Inc. dispenses UV adhesive onto polymeric medical parts quickly and precisely.
A device-assembly adhesive dispenser from TechnoMed Inc. is designed to dispense UV-curable adhesive onto polymeric medical parts quickly and precisely. The benchtop dispenser places adhesive on the internal or external surfaces of tubing, conical parts, needles, connectors, and other components inserted into a custom-made dispensing bush. Bushes are application-specific and easily interchangeable.

Adhesive is continuously recirculated through the bush via an electric pumping system and dispensed uniformly onto the component surface. The component can be pushed into the bush from 1.3 to 8.0 mm deep depending on bush configuration, with adead stop ensuring that the correct length of surface is uniformly coated. The part is then immediately pulled back for assembly. No rotation or other manipulation 
is necessary. Interior dispensing protects against unwanted polymerization of the adhesive by light.

User training is minimal, as the system is designed for mistake-proof and reproducible operation. Adhesive is dispensed cleanly and without waste. A conveyor system removes adhesives vapors fromthe working area for operator safety.

TechnoMed Inc., 59 Stiles Rd., Salem, NH 03079.


Industrial Dispenser Features Valveless Piston Design

Fluid Metering Inc. offers a fluid-dispensing and metering unit for use in industrial process environments. The IDS 2000 industrial dispenser features the company's patented CeramPump valveless piston design, provides fixed or multiple-shot dispensing and continuous or variable speed, uses a high-precision long-life stepper motor and control circuit, and accommodates programmable logic control. The stainless-steel, wall-mounted device is rugged and splashproof (IP 65) and can be used for electronic assembly, ultraviolet and solvent adhesive application, and precision lubrication.
The dispenser can produce one to seven shots per dispense, field selectable. Dispense volume is 0.002-1.28 cm3 per shot and precision is 0.5%.Drive speed can be preset at the production line for anywhere from 10 to 1200 rpm. The dispenser runs on 24-32 V dc, 2.0 A minimum; measures 11.4 ¥ 5.2 ¥ 4.3 in.; and weighs 7.1 lb.

Fluid Metering Inc., 5 Aerial Way, Ste. 500, Syosset, NY 11791.


Loading and Filling Module Provides Case-Packing Versatility

The ULF universal loading and filling module from Rovema Packaging Machines LP can be used as a stand-alone unit or be integrated with other machines.
A versatile and efficient packaging system from Rovema Packaging Machines LP offers flexibility in configuration to accommodate a variety of bags to be filled with product and packages to be packed in cases. The ULF universal loading and filling module can fill pillow-style, flat-bottom, and Stabilo Seal bags and single-gusseted stand-up pouches, and can place into the final package boxes, cartons, flow wraps, blister packs, and more. It can operate as a stand-alone machine or be integrated with other of the manufacturer's machines into a complete filling and packaging line.

The ULF allows for single or multiple layers or rows of filled packages, standing upright or lying flat. RSC cases, trays, or plastic containers can be employed as the final package for a wide variety of products, which are collated by product-specific grouping systems and loaded via a programmable handling tool. Size changeover and changes in the grouping system are quickly accomplished. 

The system is controlled from a touch screen. It can handle trays and cases in a wide range of formats and measuring up to 600 ¥ 600 ¥ 400 mm.

Rovema Packaging Machines LP, 650 Hurricane Shoals Rd., Lawrenceville, GA 30045.




Copyright ©2003 Medical Product Manufacturing News
Sign up for the QMED & MD+DI Daily newsletter.
You May Also Like
---