Desktop Workstation Performs Small-Scale Laser Welding
Desktop Workstation Performs Small-Scale Laser Welding
Equipment
Desktop Workstation Performs Small-Scale Laser Welding
Compact unit welds metallic parts and solder reflow
EQUILASERS INC. (Sunnyvale, CA) has introduced a self-contained laser station for spot welding, seam welding, wire welding, and reflow soldering. The system sits on a bench with a footprint of approximately 3 x 5 ft. At the workstation's core is the Equilaser EDW-15, a 15-W Nd:YAG laser welder.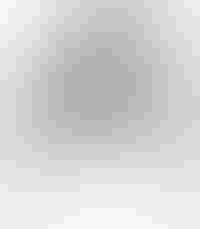 Designed for R&D and production quantities, the Equilaser EDW-15 laser welding station conserves costly floor space and operates on 20-A, 110-V ac current.

The unit's high-magnification vision system uses an optical fiber and viewing assembly to focus the welding beam on a small spot while providing through-the-lens video monitoring of the workpiece. A step motor–driven lathe is included for precise circumferential welds. For processing that requires the presence of inert gas, the unit includes a gas-handling system with flow rate adjustment.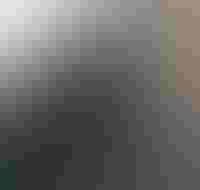 The workstation also includes a video system with a miniature high-resolution color camera and monitor. The camera lens configuration has a magnification of up to 80x with a spot size as small as 80 µm. The laser's power is up to 15 W, the peak power is up to 3 kW, the pulse-width adjustment is up to 10 milliseconds, and the spot size can be as small as 40 µm.
For more information, call Equilasers Inc. at 408/734-2700.
Software
Program Aids in Timely Equipment Calibration
Organizes, maintains, and retrieves records
TO ASSIST DEVICE COMPANIES with efficient management of GMP and other equipment calibration requirements, Blue Mountain Quality Resources (State College, PA) introduced Calibration Manager software for Windows. The system can help companies discover calibration problems early and prevent the use of uncalibrated equipment. In addition to providing automatic calculation of due dates and printing calibration schedule reports, the program also tracks histories and preventive maintenance.
The Equipment Master file feature has more than 50 fields to track specific information about each piece of equipment. Using the Equipment Master file, companies can schedule calibrations, assign calibration forms, track standards, designate calibration features, and quickly view the equipment history.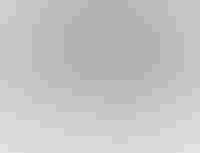 Calibration Manager tracks due dates and histories and prints calibration schedule reports.

The system's customizable report writer allows users to modify standard reports as needed; print reports to the screen, to a printer, to other software packages, and to HTML; and create and print calibration labels and bar coded labels. To ensure data integrity, the system employs passwords or security levels to limit access. Also, the system has a feature to track data changes by creating an audit trail.
For more information, call Blue Mountain Quality Resources, at 814/234-2417.
Materials
Multipolymer Compound Exhibits Lipid Resistance
Suitable for injection molding a variety of medical devices
A TRANSPARENT, impact-modified, acrylic-based multipolymer compound manufactured by CYRO Industries (Rockaway, NJ) is resistant to lipids and PVC plasticizers. When sterilized at typical gamma irradiation levels, Cyrolite CG-97 does not show property deterioration and does not yellow but shifts to a permanent blue-green tint. The material can also be sterilized with EtO without adverse effects.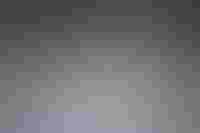 Developed for applications requiring chemical resistance to lipids and PVC plasticizers, Cyrolite CG-97 exhibits clarity after gamma radiation (85%).

Because the material can be processed at low temperatures, it is appropriate for use in thin-walled devices, applications with multicavities, and other difficult-to-fill parts, such as filter housings, luer locks, IV connectors, and accessories. Cyrolite CG-97 can be processed in all types of injection molding presses and is readily adaptable to tooling designed for styrene, vinyl, ABS, and polycarbonate.
For more information, call CYRO Industries at 973/442-6000.
Copyright ©1999 Medical Product Manufacturing News
Sign up for the QMED & MD+DI Daily newsletter.
You May Also Like
---