Adhesives and PSAs
Adhesives and PSAs
Originally Published MPMNSeptember 2003
SPOTLIGHT
Adhesives and PSAs
UV-curable sealant

An adhesive and sealant adhering to the USP Class VI protocol is a single-component urethane formulation, featuring physical strength, elongation properties, and abrasion resistance. The optically clear UV15X-6 is suitable for use in bonding to clear plastics such as polycarbonates and acrylic resins, and cures on demand when exposed to UV light. The cure is not affected by air or moisture. Master Bond Inc., 154 Hobart St., Hackensack, NJ 07601.

Pressure-sensitive tapes

A U.S.-based pharmaceutical company offers a range of medical-grade pressure-sensitive tapes featuring polyethylene and polyurethane qualities. Scantape and Scanfoam are suitable for conversion onto medical devices, and are coated on nonwovens, films, foams, and fabrics. Common uses include surgical products, diagnostic devices, electrodes, intravenous devices, and allergy-testing devices. The products are tailored to customer requirements and specifications. Alpharma Inc., One Executive Dr., Fort Lee, NJ 07024.




Tapes and sleeves

Cohesive tapes and sleeves enable the securing of products without adhesive residue. The tapes are offered in rolls ranging in width from1¼2 to 1 in., and larger, with lengths varying from 500 to 2000 ft. The latex-free products can be sterilized using EtO, gamma, or steam methods, and are available in white, natural, or custom printed. The sleeves are used to encircle tubing sets or other medical devices that need to be contained for packaging. They are made of kraft paper with cohesive material applied to each end. S-Y-M Products Co., P.O. Box 112160, Stamford, CT 06911.
.

Rubber-based transfer adhesive

A rubber-based transfer adhesive 
was designed specifically for the expanded polystrene (EPS) foam packaging market. According to the company, the adhesive provides a cost-effective solution to EPS foam fabricators requiring a pressure-sensitive adhesive in their design cycle. The 6801-P has a thickness of 1 mil and features a plastic liner engineered for the wire-cutting process. It is supplied in 50-in. widths to accommodate the standard 48-in. EPS block stock. Adchem Corp., 1852 Old Country Rd., Riverhead, NY 11901.

Pressure-sensitive film

A double-coated pressure-sensitive adhesive film is specifically designed for use in surgical drape fabrication. The Bioflex Rx895S is a 3-mil matte polyethylene film carrier coated on its exposed side with 1.75 mil of a rubber pressure-sensitive adhesive. The liner side of the film is coated with 1 mil of an acrylic pressure-sensitive substance. With the ability to adhere to a variety of nonwoven and film substrates, the product conforms to curved areas of the body. Scapa Medical, 111 Great Pond Dr., Windsor, CT 06095.



Electrically conductive adhesive

AA two-component, solvent-resistant ink, coating, and adhesive is available for screen-printing circuit lines. The electrically conductive 118-09A/B is flexible and can be cured at low temperatures. In addition to low ohmic contact to indium and tin oxide sputtered glass and polyester, the product also is suitable for adhesion to Kapton, Mylar, polycarbonate, and other substrates. Applications include EMI and RFI shielding of polyimide flexible circuits, membrane switches, and electrical attachments for surface-mounted devices. Creative Materials Inc., 141 Middlesex Rd., Tyngsboro, MA 01879.


Epoxy bonds

Fast-curing epoxy adhesives that require no fixturing are available in three formulations. They are suited for OEM assembly applications and repairs, and have the ability to withstand dry temperatures of -40° to 200°F. The 5 Minute epoxy bonds metals, fabrics, ceramics, glass, wood, and concrete, with a mixed viscosity of 10,000 cP, dielectric strength of 490 V/mil, and an adhesive tensile shear strength of 2500 psi. The 5 Minute epoxy gel isthixotropic and nonsagging, with a working time of 3-6 minutes at room temperature and adhesive tensile shear strength of 2500 psi. The One Minute epoxy gel bonds to metals, glass, fiberglass, and ceramics, with shear strength of 1600 psi.Devcon, 30 Endicott St., Danvers, MA 01923.


UV flood systems

A manufacturer of advanced adhesive-curing products has introduced two UV flood lamp systems. Both can be used for lab evaluation and benchtop assembly. Cure Zone 2 has a curing area of 8 ¥ 8 in., emits 80 MW/cm2, and provides cool curing for sensitive substrates. With the ability to accommodate large parts, the product is suited for curing adhesive between mating glass and plastic parts. Cure Zone HO2 has a curing area of 5 ¥ 5 in.; it emits 120 MW/cm2 and rapidly cures UV adhesives, coatings, and potting materials. The units allow complete viewing of the curing process, which averages 1-5 seconds with a moderate-intensity light source. Dymax Corp., 51 Greenwoods Rd., Torrington, CT 06790.


Wound-care products

A full range of production capabilities for private-label manufacturing of wound-care products is available. Bordered gauze, composites, foam, hydrocolloids, nonadherent pads, sheet hydrogel, thin film, and wound-closure strips are among the list of options. The products are manufactured in a controlled environment under ISO 9001:2000 and FDA regulations using a varietyof die-cutting, lamination, and assembly techniques. PCI Technology, 8181 Eastpoint Dr.,Ste. 500, Dallas, TX 75227.



Custom-engineered tapes

Custom-engineered tapes are formulated with the appropriate combination of materials, thickness, flexibility, adhesion, and release characteristics to fit specific customer applications and needs. The products' properties include resistance to heat, moisture, and UV light, along with permanent adhesion or residue-free release. The tapes can bond with dissimilar materials including foams and sponges and coincide with a process such as die- or kiss-cutting. Master rolls of 54 or 60 in. are available. Tyco Adhesives, 1400 Providence Hwy., Norwood, MA 02062.
Custom backings and adhesives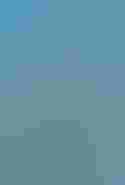 AA contract manufacturer fabricates diagnostic and wound-care products, surgical drapes, and 3M-branded microplate sealing tapes. The company's specialty components contain active ingredients and custom backings and adhesives. Its capabilities include tight-tolerance slitting, laminating, spool traverse winding, in-line packaging, and flexographic printing. M & C Specialties, 90 James Way, Southampton, PA 18966.

Copyright ©2003 Medical Product Manufacturing News
Sign up for the QMED & MD+DI Daily newsletter.
You May Also Like
---