Patient-Centric Prefilled Syringe Aims to Improve Injection Experience
Patient-Centric Prefilled Syringe Aims to Improve Injection Experience
Ipsen shares patient-reported data on its patient-centric prefilled syringe and announces plans for its next-generation delivery system.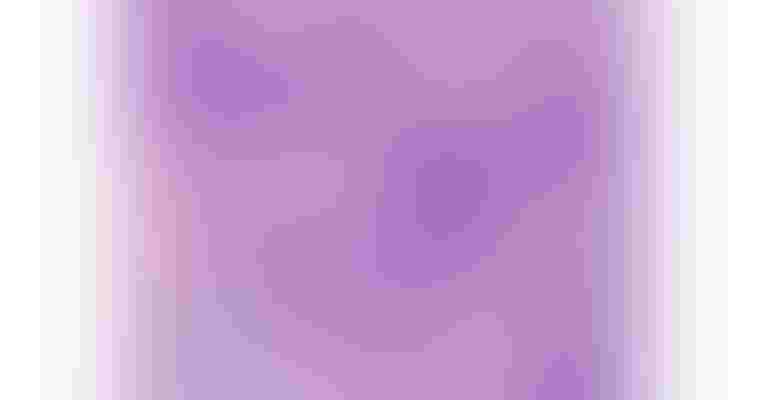 Image of neuroendocrine carcinoma.
Image courtesy of Lynx / Alamy Stock Photo
As part of a patient-support program (PSP) for those with neuroendocrine tumors (NETs), Ipsen offers Somatuline Autogel/Somatuline Depot (lanreotide) in a prefilled syringe. The company recently shared data from two surveys, PRESTO 2 and HomeLAN, which demonstrated that patients utilizing the prefilled syringe and participating in the PSP experienced less injection-site pain and high levels of injection experience satisfaction, respectively.
Professor Dermot O'Toole, who serves as consultant gastroenterologist (Dublin at St. Vincent's and St James's Hospitals & Trinity College) and neuroendocrine tumor specialist in the ENETS accredited European Centre of Excellence in St Vincent's Hospital Dublin, explored some of the key priorities for patients in terms of injection experience.
"We are delighted to have somatostatin analogue injections for our patients as they are very effective in controlling both symptoms and tumor growth. However, we have to be mindful of patient experience with some mild adverse events (often self-limiting) and also maximizing the injection experience," O'Toole told MD+DI. "Injection delivery systems that are well tolerated are thus preferable and also systems that allow partner- or self-administration can also be beneficial in terms of simplicity and overall patient experience. PRESTO-2 allowed us to gain valuable insight into patients experience of different injection systems."
Somatuline Autogel (lanreotide) is provided as "a ready-to-use device, with the treatment pre-filled within the syringe and no requirement to manually attach elements of the syringe prior to administration," Professor Steven Hildemann, executive vice president, chief medical officer, head of global medical affairs and patient safety, Ipsen, told MD+DI. "The redesigned delivery system launched in 2019 was developed together with patients, carers, and healthcare professionals, through a Human Factor Study. This updated design included a robust larger plunger with finger flanges with grips, supporting easier administration. The needle cap was also designed to be easier to handle and remove. This robust design helps to ensure that a full dose of the treatment has been administered at each injection."
Within the PRESTO 2 and HomeLAN patient surveys, patients were questioned on their injection experience with Somatuline Autogel/Somatuline Depot in relation to injection-site pain and satisfaction of injection experience when treatment was administered at home as part of a Somatuline patient support program. The use of the prefilled syringe was compared to use of octreotide in a long-acting release syringe. In the two international surveys, fewer patients reported experiencing injection-site pain lasting more than two days, and they reported high levels of satisfaction with patient support programs. (Somatuline Depot is the brand marketed in the United States, while Somatuline Autogel is the brand marketed in countries outside of the United States.)
The prefilled, preassembled device may also help ease long-term treatment. Many people living with NETs or acromegaly are often on long-term treatment regimens, requiring regular injections. The survey data suggest that the patient-centric design of the Somatuline Autogel/Depot device allowed patients to have an improved injection experience compared to the ocreotide long-acting release syringe. Patients administering treatment at home as part of patient support programs (in countries where available) reported a good level of satisfaction, with the majority patients reporting feeling more in control of their lives.
Ipsen plans to develop a new electronic injector for Somatuline Autogel/ Somatuline Depot to further improve patients' injection experiences, with the new device anticipated to reach the first patients in 2024. The new device will be made in collaboration with Phillips-Medisize, a provider of drug-delivery design, development and manufacturing solutions. This new electronic injector would be the fourth generation of administration devices.
Added Hildemann: "We are committed to continually evaluating our solutions to ensure that they meet the needs of patients as the landscape evolves. This commitment is highlighted in our most recent announcement of our investment in a new reusable electronic injector, due to be launched in 2024. The collation of insights and generation of new data in this space informs how we can provide patients and healthcare professionals with solutions to support simple administration as well as improved patient comfort and convenience. This, together with our extensive experience in neuroendocrine tumors as well as embedded patient centric ethos provide the foundations which allows us to best meet the needs of patients and we're encouraged to see this reflected in the PRESTO 2 and HomeLAN patient-reported data."
As Hildemann explained in a news release, "Ipsen has continued to innovate in patient-friendly devices for the administration of Somatuline Autogel / Somatuline Depot and [this] news signals our unrelenting commitment to further improving the injection experience for patients, caregivers, and healthcare professionals. We remain focused on improving an already compelling device, to better address the needs of people living with gastroenteropancreatic neuroendocrine tumors, carcinoid syndrome or acromegaly."
Studies evaluating the performance and the safety of the new device are ongoing. A study assessing injection-site pain and device safety is expected to start in the first half of 2023 and will evaluate patient-reported outcomes and satisfaction.
Sign up for the QMED & MD+DI Daily newsletter.
You May Also Like
---