Breaking the Silence Ahead of World IBD Day
Breaking the Silence Ahead of World IBD Day
News Editor Amanda Pedersen opens up about her experience with inflammatory bowel disease (IBD), and highlights an emerging technology that has game-changing potential for IBD patients.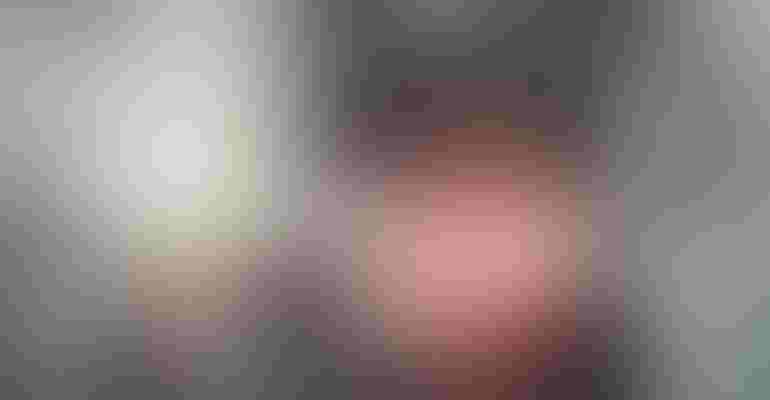 Image by eddows - Adobe Stock
"You're too young to be that sick."
That is what my former gastroenterologist said to me when I was first diagnosed with ulcerative colitis sometime around 2000. It was a confusing thing to hear, because despite being 19 years old at the time, I was that sick.
Like Crohn's disease, ulcerative colitis is an inflammatory bowel disease (IBD) that causes inflammation and ulcers in the digestive tract.
My symptoms worsened over the next two years to the point where I spent so much time in the bathroom that I was keeping my college textbooks on the back of the toilet in an effort to keep up with my studies — when I wasn't doubled over in pain, that is — as the disease slowly took over my entire large intestine.
As much as I liked my doctor's sense of humor, I never felt like he took my symptoms seriously, given my age. Finally, after trying medication after medication without ever achieving remission, I sought out a second opinion. The second gastroenterologist I saw had a rather bland personality by comparison, but he was far more straight forward about my condition. At that point surgery wasn't just a recommendation, he said, it was a necessity.
So, in December 2002, I had my entire colon surgically removed — the first step in what is commonly referred to as J-pouch surgery. It's called that because, after removing the colon (and sometimes the rectum), the surgeon eventually creates an internal J-shaped pouch using the end of the small intestine (the ileum), and then connects the pouch to whatever is left of the rectum, or to the anus. In between removing the colon and hooking up the J-pouch, however, most patients have to use an ileostomy bag while their bowel heals from the initial surgery.
Pooping into a bag was so not how I had pictured my senior year of college. My surgeon told me I had to have the bag for a minimum of three months, so I was back in the operating room exactly three months later. Unfortunately, my body had not had time to fully heal by then, and I developed a series of life-threatening complications from the second surgery. I ended up spending the next six weeks in the hospital, and had to have another ileostomy bag, this time for a full year. In case you're wondering, an ileostomy bag is no different than a colostomy bag, it just happens to be connected to the ileum rather than the colon.
I was released from the hospital just in time to attend a family wedding in April 2003. I was 80-some pounds at that point, and could barely walk. Too weak to even shower by myself, I sat on a stool in the bathtub while my grandmother bathed me. I was 21, she was 70.
And I thought having a poop bag would have been the real low point of my recovery.
Below is a picture of my grandmother and I, taken at the aforementioned wedding, just three days after I was released from the hospital in 2003.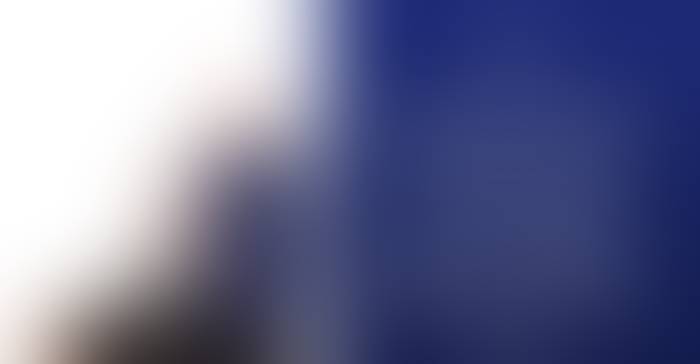 I was finally strong enough to complete the J-pouch surgery in 2004. In retrospect, it's kind of crazy that I've been living without a colon for almost 19 years. I still have occasional flare ups known as pouchitis, and battle with frequent strictures, and other bowel-related inconveniences. But compared to life with ulcerative colitis, I really can't complain.
The thing is though, my journey is not that uncommon. I'm just one of millions of people impacted by IBD, and there are so many unmet needs in the IBD space. That means plenty of opportunity for innovators looking for a large total addressable market.
Emerging tech for IBD
Given my personal connection to inflammatory bowel disease, I'm always on the lookout for innovative technologies emerging in the IBD space.
One of the more exciting technologies I've come across recently is a drug-delivery device being developed by San Diego, CA-based Progenity. Earlier this year the company launched a study to evaluate the safety and tolerability of the ingestible and self-guided drug-delivery capsule in normal healthy volunteers. The study is also designed to collect the first clinical data on the ability of the device to auto-locate and accurately deliver a payload to the colon, a key delivery site for the treatment of ulcerative colitis.
Progenity designed the capsule device with the aim of ultimately using it to deliver bolus doses of therapeutic compounds formulated in proprietary solutions at a defined location within the GI tract. If successful, the device could be used to transport previously approved therapeutics directly to their intended disease target in the GI tract, thereby improving efficacy through increased localized drug concentration while potentially minimizing harmful side effects associated with systemic drug delivery. The technology offers the potential to improve treatment for IBD patients because current drug treatments for these conditions suffer from less-than-optimal efficacies at safe doses, leading to a loss of response in the majority of patients within the first few years of treatment.
Progenity has two lead drug-device candidates using the technology: PGN-001, a high-concentration, liquid formulation of adalimumab, and PGN-600 a liquid formulation of tofacitinib. Both are under development for the treatment of ulcerative colitis. Using intracecal catheter pre-clinical colitis models, the company previously observed significant efficacy, as well as both high local tissue drug levels with localized drug delivery and reduced systemic drug exposure, compared to systemic injection.
"We're treating a lot of these diseases broadly with systemic drugs, when really our goal is to get drugs to the site of disease in the GI tract," Chris Wahl, vice president of strategy and operations at Progenity, told me in a recent interview. "That's the benefit of our programs, is that we're actually diagnosing and treating at the site of disease in the GI tract."
Progenity is also working to improve the way diseases of the GI tract are diagnosed, starting with small intestinal bacterial overgrowth (SIBO). The company is developing the Progenity Ingestible Laboratory Diagnostics (PIL Dx), an ingestible capsule with a built-in fluorescent laboratory assay designed to collect and analyze intestinal fluid samples and transmit data to the patient's clinicians in real-time.
Wahl said the PIL Dx is very similar in size and form factor to the PillCam Colon, except that instead of a camera, the capsule device has an on-board laboratory assay designed to identify exactly where it is in the GI tract, ensuring that samples are collected in the right spot. He said the PIL Dx platform also has the potential for applications beyond SIBO, including IBD, and oncology.
World IBD Day: Break the silence
May 19 is World IBD Day, and this year's theme is "break the silence." Led by patient organizations representing more than 50 countries on five continents, World IBD Day is coordinated by European Federation of Crohn's & Ulcerative Colitis Associations. Click here to learn more.
Sign up for the QMED & MD+DI Daily newsletter.
You May Also Like
---