Why Cloud-based Medical Imaging Will Be All the Rave at RSNA 21
Why Cloud-based Medical Imaging Will Be All the Rave at RSNA 21
The demand for cloud-based medical imaging is soaring.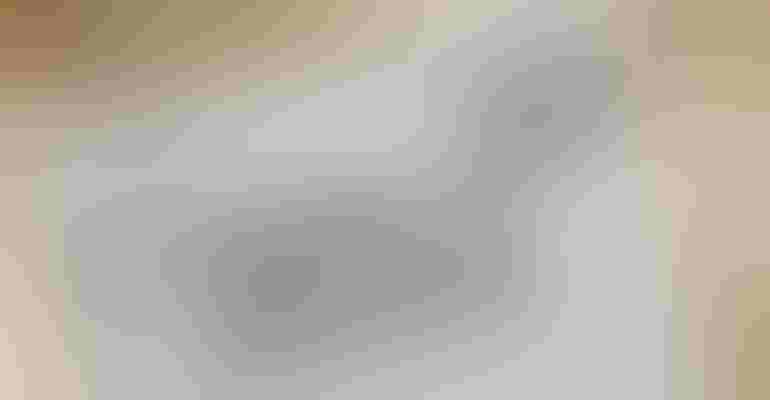 alon harel / Alamy Stock Photo
Just two years ago, a global pandemic became the catalyst for a seismic digital shift in the healthcare market. The pandemic pushed many health organizations out of their comfort zones, moving them away from traditional processes and toward new tools, technologies, and capabilities with the potential to provide significant benefits to patients, providers, and practices.
And if the agenda of the upcoming Radiological Society of North America (RSNA) 2021 annual meeting is any indication, it's clear that cloud-based medical imaging is garnering greater interest as demand grows within our industry for the ability to access data anytime, anywhere.
Discovering the Benefits of Cloud-Based Healthcare Innovation
COVID-19 has fundamentally changed the former reluctance to accept cloud technology. And one specialty that has been at the forefront of this change is radiology.
With many radiologists working either from home or in remote locations during the pandemic, the cloud became the most vital tool for connecting with patients. The cloud also helped centralize patient information and imaging studies so that radiologists and referring providers could have access to the latest patient data to aid in diagnosis and facilitate treatments. It also became evident how the cloud could help tackle challenges with interoperability, delivering value-based care with greater power to support the required analytics.
With new interest in how it can reinvent healthcare, the cloud computing market is poised to skyrocket. The U.S. market alone is estimated to reach $16.9 billion this year, which also accounts for more than half of the worldwide spending. In just five years, the global healthcare cloud computing market will reach $76.8 billion, as the cloud furthers enhanced sharing of patient information to eliminate delays in treatment. This in turn will reduce IT costs by removing the need for locally hosted servers, and improve security with safer and more efficient storage of the growing amount of data collected.
Given the increased pace of spending on cloud solutions, it's not a question of if-- it's a matter of when -- radiologists and others in healthcare are going to embrace the cloud.
As your hospital, health system, medical group, or imaging center explores new options for imaging solutions or other applications in the cloud, ask yourself five core questions to decide what's right for the unique needs of the practice:
Do key stakeholders -- particularly the executive suite -- see the value of the cloud? It's imperative to get buy-in from upper management for a move to the cloud. Often, they may only have visibility into the upfront costs for implementation or may see a potential for short-term disruptions in day-to-day processes. It's vital to help them understand the long-term savings that can be obtained from cloud solutions by eliminating the need for on-premises equipment and IT staff, as well as the ability to achieve greater efficiency, the potential to introduce innovative offerings, and deliver better patient care. 

Is the cloud provider more than just a vendor? With limited staff and expertise in IT, radiology groups need more than just a plug and play solution. Find a cloud vendor that can be a trusted strategic partner. And with them, take a collaborative approach, getting their assistance with migration of images, provisioning of infrastructure and security management.         

Is it HIPAA friendly? Gone are the days when the protection of patient data is used as an excuse to not move to the cloud. Offerings from many cloud vendors now comply with HIPAA regulations, ensuring that sensitive patient data remains protected. Plus, because cloud providers are experts in security, their solutions are typically better fortified against the latest cyber attack schemes than those maintained in-house. 

Will the cloud solution integrate with existing systems? Most radiology groups are already using electronic health records (EHRs) and picture archiving and communication systems (PACS). As cloud solutions are evaluated, it's critical that they integrate with these existing systems to provide radiologists, referring physicians, specialists, and patients with a seamless, streamlined experience. 

Can the cloud help the organization achieve strategic goals? Most practices have overarching business goals -- from improving practice efficiency to driving down costs and addressing reporting needs for value-based care. Before selecting a provider, it's helpful to explore ways that your cloud solution can fit into the overall practice strategy and help drive the improvements you seek to achieve success.
By asking the right questions and ensuring that the cloud provider's answers align with your goals, your healthcare organization can leverage innovative technology that makes sharing of medical data more efficient, which will ultimately drive improvements in the bottom line. More importantly, the technology you adopt can play a direct role in improving patient care, achieving better outcomes, and ensuring patient privacy and security is maintained.
This year at RSNA, we look forward to productive discussions around the importance of the cloud in medical imaging and radiology. These conversations will be critical as we collectively seek to further transform healthcare.
Mike Lipps is Chief Executive Officer of Intelerad Medical Systems. With over 20 years of software industry and leadership experience at companies such as Intuit, LexisNexis and insightsoftware, he has a proven track record of driving transformative growth for customers by applying technology to solve complex challenges. Mike's expertise in technology combined with his deep understanding of the healthcare industry and passion to help others has led Intelerad to significantly expand its presence globally and deliver innovative solutions that enable healthcare providers to improve efficiency and patient outcomes.
As president of Intelerad Medical Systems, Morris Panner helps deliver better care through improved technology as an active voice in the cloud and enterprise software arena, with a strong focus on services and healthcare verticals. Morris served as CEO of Ambra Health for over a decade until it was acquired by Intelerad in 2021. Previously, Morris built and sold an industry-leading business-process software company, OpenAir, to NetSuite (NYSE:N). He once served as the U.S. Embassy Resident Legal Advisor in Bogota, Colombia; and his first job was as a janitor at his old high school while on summer break from college. Morris is a frequent contributor to business, healthcare, and technology publications. He earned a bachelor's degree from Yale University and a J.D. from Harvard University.
Sign up for the QMED & MD+DI Daily newsletter.
You May Also Like
---