Wearable Tech/Services Startup Wants To Disrupt Arrhythmia Diagnosis
Wearable Tech/Services Startup Wants To Disrupt Arrhythmia Diagnosis
iRhythm Technologies, together with its wearable technology and clincal report on heart rhythm wants to change how when and how irregular heart rhythm is diagnosed.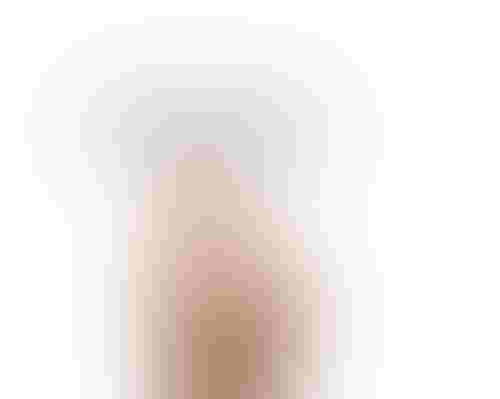 The Zio XT Patch, A Wearable Continuous Cardiac Monitor
Most companies that have a wearable component would likely tout this fact at every opportunity they get given how hot the wearable space is these days.
Not San Francisco-based iRhythm Technologies.
Kevin King, CEO of iRhythm Technologies
The company makes a 14-day wearable patch to diagnose irregular heart rhythm and issues a report to providers who suspect their patents might be suffering from arrhythmia. But in a recent interview, CEO Kevin King used the same words that is on the company's website to describe iRhythm - a services company.
"What we fundamentally do is provide a valuable service to clinicians and that is in the form of a report. That's basically what we sell. We don't sell the devices. Wearables are basically enablers of getting the service."
The wearables that King is referring to is the Zio XT Patch - a single-use, water-resistant, continuous cardiac rhythm monitoring device can be worn for up to 14 days. During this period, patients can go about their daily business while the patch collects heart rhythm information and sends it to an iRhythm central office that gathers and analyzes the information and issues the Zio report at the end of the monitoring period. Patients can also press a button on the patch if they feel that they are feeling the symptoms associated with arrhythmia
The Zio XT Patch and the Zio report  based on the company's proprietary algorithms together make up the Zio service.
In clinical trials, the Zio XT has detected arrhythmia in patients long after 48 hours, which is the upper limit for the current cumbersome gold standard - the holter monitor- King declared in a recent interview.
"Our product has been shown to be 57% higher in diagnostic yield than a holter monitor and the study was published in the American Journal of Medicine in 2014," he said. "We identified 30% of the arrhythmias after 48 hours … and we changed medical management in nearly 30% of patients compared to the control group."
Diagnostic yield refers to the percent of patients that the device believes has clinically relevant arrhythmia. Because traditional holter monitors are so obtrusive to the patient life, compliance is not as high, thereby possibly having an effect on how many patients actually show cardiac arrhythmia after the 24 or 48-hour monitoring period ends.
In that context it is significant that peer reviewed studies show that the device and service increases the percentage of people diagnosed with clinically relevant arrythmia. Since the device and service were approved in 2011, iRhythm's Zio Service has been used in 250,000 patients at more than 800 institutions nationwide, King said.
Investors are so impressed that earlier this year the company raised $17 million in an oversubscribed Series E funding round which means there "we had more investor interest than we had need for cash" King said. Novo A/S, the global life science investment firm based in Denmark, was the lead investor while existing investors like Norwest Venture Partners participated. St. Jude Medical has been an investor in past rounds. Since January, Aetna, one of the largest health insurers in the country also cover the device.
Companies like iRhythm represent the potential for how healthcare outcomes can be improved and the cost curve bent, King said. And that's precisely because they marry medical science to wearable technology that is powered by cloud infrastructure all the while taking wearable technology from the consumer domain to FDA's clinical, regulated domain. Some experts believe moving wearables from the consumer health and wellness space to the regulated mhealth space with clinical applications can revolutionize healthcare.
Here's how King described the value that iRhythm's Zio service provides:
"In the past, technologies have tended to be additive. You perform one test and it's somewhat inefficient and then you perform another test or you have to do a repeat study …. The comment that I made earlier about our product being proven to be effective sooner in the diagnostic pathway means that the Zio Patch is the one-stop shop for people with suspected arrhythmias. They don't require other tests is what the evidence is showing. That plays very nicely into a healthcare system that is placing a premium on value versus cost. So the value is very high because we are getting the answer sooner and a more complete picture of what patients have for arrhythmias compared to other technologies."
The traditional holter monitor of course is the chief competition but other companies are also developing wearable tools that track heart rhythm. For instance, Corventis based in Minneapolis, recently bought by Medtronic, has developed the Nuvant Mobile Cardiac Telemetry system. That like the Zio Patch is worn continuously even while sleeping and showering. But it appears that the device can be worn for up to 25 days, per its website.
After a retrospective study of 732 consecutive U.S. prescriptions of the device, the study authors concluded that the diagnostic yield of a clinically relevant arrhythmia were greater with a wearable device - 64% - than those of traditional one-or-two-day cardiac monitors.
Then there are also implantable monitors like Medtronic's Reveal XT that can be worn for 3 years.
But the advantage of wearable devices like the Zio Patch is that it is noninvasive with no wires and leads and fits in seamlessly with a patient's life.
"Patients never have to take the device off. They can sleep, exercise, shower - the only thing we tell them they shouldn't do is swim, but other than that we are capturing patients in the wild."
Earlier this year, the company presented four abstracts at the Heart Rhythm Society;s annual meeting. The clinical data is likely spurring investor interest and the capital raised in May will be used partly to establish greater clinical evidence. It will also fund the expansion of iRhythms' direct U.S. sales force. They will try to get more providers to write more device prescriptions for patients and more health plans to cover the device.
The other goal is get European regulatory approval later this year. King also wants the Zio service to become the default standard of care for long term, continuous cardiac monitoring.
And yet there is an even loftier goal.
"We ultimately believe that we are going to be a gatekeeper to therapies," he said. By becoming a new standard of care, we believe health plans will require a Zio service to have been done prior to granting payment or approval for therapies."
[Photo Credit: iRhythm Technologoes}
 
-- By Arundhati Parmar, Senior Editor, MD+DI
[email protected]
Sign up for the QMED & MD+DI Daily newsletter.
You May Also Like
---