This Health Tracking Tattoo Is Smartphone-Powered
This Health Tracking Tattoo Is Smartphone-Powered
The new technology can monitor sun exposure and other physiological data using power transmitted from the user's smartphone or tablet.
Kristopher Sturgis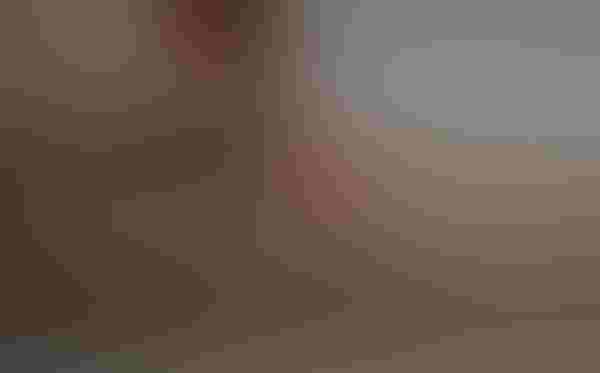 A new technology known as an optoelectronics system is able to draw power from near-field communications signals emitted from a smartphone or tablet, rather than its own battery source, according to John Rogers, who led the University of Illinois at Urbana-Champaign research team that created the tech.
The device resembles a temporary tattoo and uses a number of tiny sensors to measure sun exposure, blood oxygenation levels, and heart rate.
The device is the latest development from Rogers's research group, which has been working to develop novel skin-patch electronics and a whole host of other pioneering health monitoring devices. The technology could have a wide range of applications given its wireless format and battery-free design, says Rogers, who is a materials science and engineering professor.
"We feel that this technology has applicability from fitness tracking to clinical health," Rogers says. "The wireless format, the battery-free operation, the ultra-thin construction, and the soft skin-like mechanical properties make this device unique compared to other available options for measurements of this type."
The patch itself is a thin, skin-like device that was designed to support optical functionality. The technology has the ability to emit light and detect reflected, scattered light from the skin. The system is completely wireless and powers itself to deliver information on the optical properties of the skin.
"We demonstrate examples in blood oximetry, PPG and others," Rogers says. "This makes it possible to determine heart rate, heart rate variability, and other information of relevance to cardiovascular health."
Rogers and his colleagues have been working on a long line of stretchy and flexible technologies that are designed to push the envelope for wearable devices. Just a few months ago Rogers' group developed a new line of stretchy battery and solar cell technologies that could begin to bridge the gap when it comes to powering wearable devices. The group's commitment to developing novel solutions in the wearables market indicates the growing interest in the field.
"Soft stretchy electronics for healthcare have come a long way," Rogers said. "The company MC10 [which Rogers co-founded] launched two products at this year's CES, and they have several others that will be announced in the coming months. All of the key technology capabilities and the manufacturing flows are now in place. One of the most significant features of our latest paper is our scheme for wireless power delivery, thereby eliminating the bulk, weight, and cost of a battery."
As for commercialization of the device, Rogers says that the manufacturing capabilities are all there, and that they're preparing to work through the business aspects of the technology. The group also hopes to utilize the wireless and battery-free capabilities in some of their other epidermal electronic devices like their graphene tattoo that can test glucose levels through electrochemical sensors.
"We believe that the battery free ideas and the wireless mode can be extended to other measurements," Rogers says. "We've also demonstrated in other unpublished work full vital signs measurements."
Kristopher Sturgis is a contributor to Qmed.
Like what you're reading? Subscribe to our daily e-newsletter.
[Image courtesy of John Rogers]
Sign up for the QMED & MD+DI Daily newsletter.
You May Also Like
---