The Brave New World of Healthcare Convergence
The Brave New World of Healthcare Convergence
Different technologies are being leveraged in the healthcare world creating the promise of a smart, efficient, and efficacious healthcare system.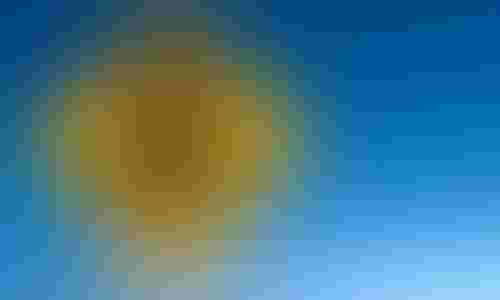 Different technologies are being leveraged in the healthcare world creating the promise of a smart, efficient, and efficacious healthcare system.
Arundhati Parmar
Convergence has occurred rapidly in the tech world.
Think of how you dumped your Flip handheld HD video camera in favor of the smartphone.
And in the healthcare world that convergence is beginning to happen. One striking example of that is exemplified by the company Proteus Digital Health.
On Thursday, the Redwood Shores, CA, startup announced that the company's ingestible sensor technology that was FDA approved in July 2012, has won an added indication of use from the agency. The Proteus Ingestible Sensor can now be used to measure medication adherence. In a news release, Proteus declares that this appears to be the first instance of a medical device that can also measure whether patients are taking their drugs as prescribed.
According to a 2006 article published in the Journal of American Medical Association (JAMA), about 50% of patients with chronic diseases do not take their medications as prescribed. That leads to $100-$300 billions spent in the U.S. in treating them that could have been avoided.
Now the expanded indication from FDA means that for the first time a device can actually track whether patients are taking their medications. 
"We are delighted that our collaborative work with the FDA continues to enable positive progress," said Proteus Cofounder and Chief Medical Officer George Savage, in a news release. "We believe that ingestible devices have the potential to speed clinical trials and improve the real-world effectiveness of medicines in community settings."
Here then is a medical device that is trying to solve one of pharma world's biggest problems: to get patients to adhere to their medication regimen. 
But then Proteus is not simply an example of the convergence of pharma and devices. The Proteus Ingestible sensor when taken with a drug records the timing of medication ingestion as well as the body's physiological response to the drug. The sensor is part of an integrated system including an adhesive patch, worn on the torso with which the ingested sensor communicates. The patch records the time the patient took the oral medication and collects data on steps, rest and heart rate, and communicates to a mobile app via Bluetooth. 
In its news release, Proteus declares that it is creating a new class of digital medicinces that "includes drugs that communicate when they've been taken, wearable sensors that capture physiologic response, applications that support patient self-care and physician decision making, and data analytics to serve the needs of doctors and health systems."
In other words, the company is leveraging sensor technology, Bluetooth technology, mobile technology and the cloud to provide data insights to providers who can manage their patients better. 
The level of convergence and the potential for unparalleled insights about how drugs affects patients has intrigued many investors. They include Carlyle, Essex Woodlands, Kaiser Permanente, Medtronic, Novartis, Otsuka, Oracle, ON Semiconductor and other investors.
So disparate investors from different industries have pumped in more than $300 million into the company over the years.
Yet Proteus has a ways to go before full convergence on the product side happens. That will occur when the Proteus Ingestible Sensor is incorporated into the manufacturing processes of the pharma industry and wins another nod from the FDA.
Just as products are converging in healthcare, so are healthcare interests. There are partnerships, collaborations and M&As involving parties that would have been unthinkable even a few years ago. Medtronic now owns a wearable arrhythmia monitoring company and a Dutch diabetes clinic. IBM has created a healthcare division to leverage the Big Data capabilities of the Watson supercomputer and is partnering with the likes of Mayo Clinic and J&J. Novartis has licensed Google's minitature sensor technology to create a smart contact lens that will be able to measure glucose from tears, thereby eliminating painful finger pricks that diabetics are routinely subjected to.
Convergence is not only cool. Implemented successfully it has the potential to create a more efficient, and improved healthcare system.
And that is exciting.  
[Image Credit: iStockphoto.com user ryasick]
Arundhati Parmar is senior editor at MD+DI. Reach her at [email protected] and on Twitter @aparmarbb 
Sign up for the QMED & MD+DI Daily newsletter.
You May Also Like
---