Teladoc Acquires Livongo as Demand for Virtual Care Swells
Teladoc Acquires Livongo as Demand for Virtual Care Swells
The transaction is valued at $18.5 billion and it is one of the largest medtech deals this year.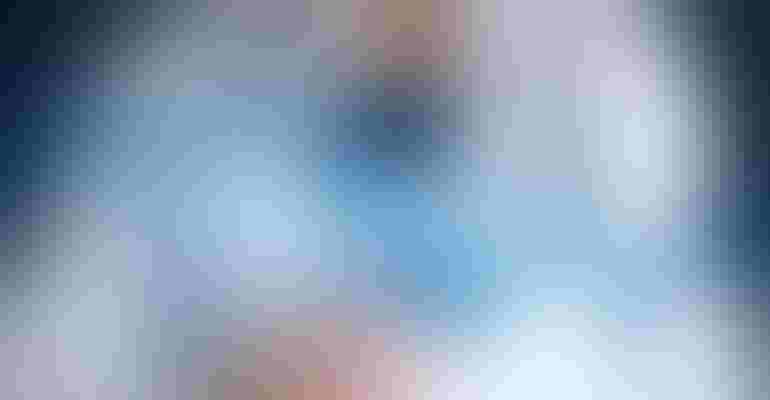 natali_mis -stock.adobe.com
Teladoc Health is acquiring Livongo in a deal valued at $18.5 billion as the pandemic is causing demand for virtual care to be at an all-time high.
The transaction has been unanimously approved by the boards of each company. Each share of Livongo will be exchanged for 0.5920x shares of Teladoc Health plus cash consideration of $11.33 for each Livongo share.
Upon completion of the merger, which is expected to happen in 4Q20, existing Teladoc shareholders will own about 58 %, and existing Livongo shareholders will own about 42 % of the combined company.
The transaction combines Purchase, NY-based Teladoc's broad integrated services across virtual care with Livongo's data-driven approach to providing actionable, personalized, and timely health signals to create a comprehensive virtual healthcare delivery system.
The combined company's platform will feature the full range of health support – from AI+AI engine-driven "nudges" and health coaches to therapists and board-certified physicians and the world's leading specialists – available anytime, anywhere to ensure the right care is always delivered.
The merged company is expected to have about $1.3 billion in total revenue this year with adjusted earnings of $120 million.
"This merger firmly establishes Teladoc Health at the forefront of the next generation of healthcare," Jason Gorevic, CEO of Teladoc, said in a release. "Livongo is a world-class innovator we deeply admire and has demonstrated success improving the lives of people living with chronic conditions. Together, we will further transform the healthcare experience from preventive care to the most complex cases, bringing 'whole person' health to consumers and greater value to our clients and shareholders as a result."
In a release, Livongo Founder and Executive Chairman Glen Tullman said "by expanding the reach of Livongo's pioneering Applied Health Signals platform and building on Teladoc Health's end-to-end virtual care platform, we'll empower more people to live better and healthier lives. This transaction recognizes Livongo's significant progress and will enable Livongo shareholders to benefit from long-term upside as the combined company is positioned to serve an even larger addressable market with a truly unmatched offering."
Livongo's 'Virtual' Success
Video Courtesy of Livongo Health
Mountain View, CA-based Livongo was founded in 2008 and is a data-based health coaching program that enables people with diabetes to share blood glucose records with Certified Diabetes Educators. The company said it has more than 410,000 members of its service.
Since its inception, the company has had a strong track record of success. Livongo has had a strong track record of success. The company raised about $350 million in an initial public offering in 2019 and has consistently performed well in earnings.
The firm's total revenue soared about 125% year-over-year to $91.9 million, which was about $5.2 million more than analysts' expectations, according to a recent report from The Motely Fool.
In 2016, MD+DI named Livongo one of 10 Digital Health Startups to Watch.
The Deals Keep on Rolling
This is the second multi-billion deal in medtech and diagnostics this week. On Monday Siemens Healthineers announced it would acquire Varian Medical Systems for about $16.5 billion to expand cancer care offerings.
And last month, Teladoc closed on its $600 million acquisition of InTouch Health, another virtual healthcare provider.
Teladoc announced the deal in January.
Weighing in on Teladoc and Livongo's Deal
Erez Raphael, DarioHealth's CEO, said COVID-19 has set the digital health and virtual health space on fire. Caesarea, Israel-based DarioHealth is a competitor to Livongo and creates digital therapeutics for chronic conditions.
The company raised $28.6 million in a private placement Friday and its shares were up 26% on the news of the pending merger between Teladoc and Livongo.
"With COVID-19 we started to see the digital health and digital therapeutics industry moving forward," Raphael told MD+DI. "But it was a struggle for many years because things were moving along very slow."
But while shares for DarioHealth were up, it was the opposite for Livongo and Teladoc. The shares of TDOC were down by 19% and shares for LVGO dipped by 11.4%
"I think investors didn't like this whole [effort] because they had a lot of faith in [Livongo] as a digital health stand-alone and they wanted to still support and keep Livongo going," Raphael said. "I think based on the reaction of the stock, it didn't resonate very well with them."
He noted that the deal was good for space as a whole and there could be even more "consolidation" in the space in the future.
Sign up for the QMED & MD+DI Daily newsletter.
You May Also Like
---