Stryker Takes the Digital Route with New M&A
Stryker Takes the Digital Route with New M&A
The Kalamazoo, MI-based company is acquiring Vocera Communications for $3.09 billion.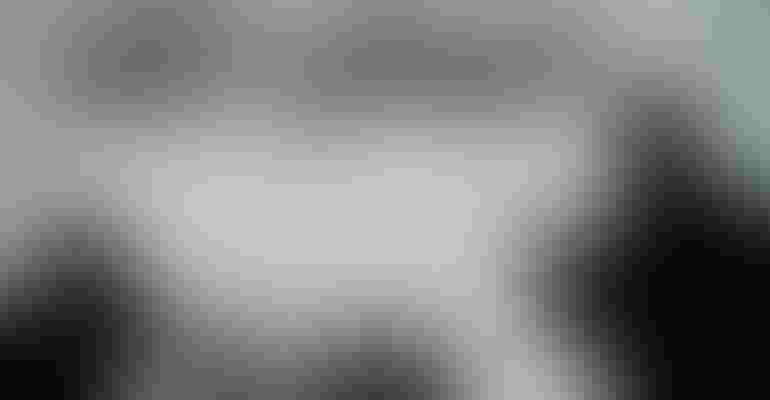 M4OS Photos / Alamy Stock Photo
Stryker has stepped away from deals involving the capital equipment and elective procedures space in its latest M&A effort.
The Kalamazoo, MI-based company said it will instead focus on enhancing its "digital" presence by acquiring Vocera Communications for about $3.09 billion. The deal, which is one of the first billion-dollar medtech acquisitions of 2022, is expected to close in the first quarter. It is also the biggest deal Stryker has been involved with since its $4 billion acquisition of Wright Medical.
San Jose, CA-based Vocera was founded in 2000 and has a portfolio comprised of multiple products including clinical communication, secure text messaging, alarms & notifications, patient experience, and analytics tools. The importance of this growing segment has continued to expand throughout the pandemic as it aims to reduce cognitive overload for caregivers and enables them to deliver the best patient care possible.
During a call discussing the deal, Stryker Chairman and CEO Kevin Lobo spoke about the company focusing on expanding its digital capabilities.
"This is not a new trend for us," Lobo said during the call. "We've been focused on digital for probably the last decade. It's been very progressive and every once and awhile we make a step-change by bringing on technology such as Vocera that really propels us to the next level. I would say that we are going to continue. A clear component of our R&D investment will be digital. Everything we launch will have some smart features or some digital components to it – on all of our new products."  
The timing of the deal couldn't be better said Stryker executives.
"Vocera really has hit kind of an inflection point," Lobo said during the call. "If you look that [3Q21] EBITA margin, very high profitability in addition to very high growth. We've liked the asset for at least five years. We've been in close connection, and we've run alongside Vocera in hospitals. And we've also done a very nice job of delivering on the Wright [Medical] acquisition, so we're now in a position where we can actually financially do this deal. So, it's a combination of our ability to generate cash and pay down the Wright debt and with the growth [Vocera] has experienced themselves, the stars have aligned for this to be a great time to do this [deal]. Vocera is really starting to take off … and we think we're going to help accelerate that."
Ryan Zimmerman, a BTIG analyst, commented about the timing in a research note.
"Stryker's expansion into digital communications comes at a time when health systems are overburdened and under-staffed," Zimmerman wrote. "Vocera addresses these issues through connected platforms and care coordination but over time we expect the Vocera products to integrate with Stryker's acute care products to offer customers a more seamless experience."
Stryker's potential acquisition of Vocera is similar to Hillrom's 2019 acquisition of Voalte, Mike Matson, a Needham & Company analyst wrote. (Editor's Note: Hillrom was acquired by Baxter in 2021 for about $12.4 billion. That deal helped strengthen Deerfield, IL-based Baxter's digital presence.)
The deal would also be beneficial to Vocera because it would help the company reach a virtually untapped market outside of the U.S.
"We really do see as part of our deal thesis international being an important part of future value for the acquisition,"said Andy Pierce is Group President, MedSurg and Neurotechnology. "[Vocera] has a generally smaller presence today in international markets. We sell in about 10 markets today and its roughly 10% of the overall business of Vocera, so you can imagine if 90% of the business is done in the U.S., we'll have a really strong upside to expand through our very capable, very competent, medical organization and all of the Stryker relationships that exist with international customers."
Although this is a sizeable deal, Stryker executives did not rule out the potential for tuck-in deals in the future. About four years ago, the company employed the strategy of focusing on tuck-in deals to enhance its growth. In this time Stryker acquired companies like Entellus Medical, SafeAir AG, and Invuity, just to name a few.
"We will preserve the right to do very small tuck-in deals, just like the discipline we showed following the Wright Medical acquisition, where we deleveraged very significantly," Lobo said. "So,  we will continue to be looking at small tuck-ins across the whole portfolio of Stryker."
Sign up for the QMED & MD+DI Daily newsletter.
You May Also Like
---