Smart Devices, Mobile Technology Power The 21st Century House Call
Smart Devices, Mobile Technology Power The 21st Century House Call
Here's how some companies are reimagining the doctor's house call in the 21st Century.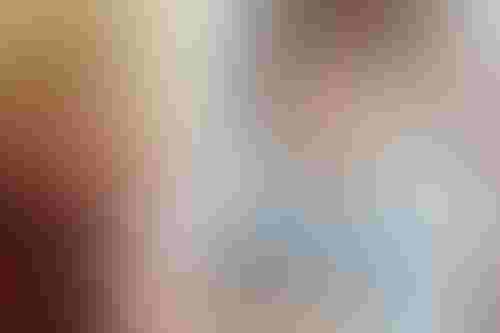 What's old is new again. Albeit with a digital twist. House calls are making a comeback enabled by mobile technology and smart devices.
The goal, of course, is to provide valuable care that is more convenient and predictable for patients and less expensive for all concerned. Here are some companies, curated from articles around the web, that are enabling this new trend in healthcare. 
The company is developing a patent-pending telemedicine device that integrates a variety of vital signs measurement capability that is apparently the size of a large electric toothbrush. Patients can use it to help doctors make virtual house calls. The device includes "pulse oximeter, an otoscope camera for ear examinations with attachments to also allow views of the eyes, throat, or nose, an in-ear thermometer, a digital stethoscope," according to MedWand's website. The device also has the ability to support Bluetooth wireless devices made by other companies such as a glucose meter or blood pressure monitor. 
MediCast allows people to contact doctors through a mobile app, share symptoms and actually bring doctors to their location. The company is calling the service doctors on demand.
The service is currently available in Miami/South Florida, Los Angeles/Orange County and San Diego. The doctor arrives within 2 hours and the visit costs $199 although patients have to tack on another $50 for weekends and evening/overnight visits.
Pager, another startup offers a similar service but it is only available to iPhone users based in Manhattan and Brooklyn. The first visit, however, is cheaper at $49.
This company is working with employers and individuals to transform primary care through the help of board certified nurse practitioners. Based in Texas, the company offers primary care, preventive medical services, and chronic disease management and support service at home and at using proprietary technology platform. 
The goal is to reduce unnecessary emergency room visits, readmissions and hospitalizations. People have to become members similar to getting a Costco membership card and the per visit charge costs $35 when you are a member. The charge includes the cost of generic medication and over-the-counter drugs.
The service is currently available in Austin, Dallas/Fort Worth, Houston and San Antonio in Texas as well as in Phoenix, Arizona.
[Photo and Video Credits: iStockphoto.com user asiseeit,  MedWand-V05-ALT from Curt Pair on Vimeo; MediCast and WhiteGlove Health]
-- By Arundhati Parmar, Senior Editor, MD+DI
[email protected]
Sign up for the QMED & MD+DI Daily newsletter.
You May Also Like
---