Pulse Check: Assessing the Global Wearable Medical Devices Market
Pulse Check: Assessing the Global Wearable Medical Devices Market
Confidence in wearable medical devices appears to be growing. MD+DI examines the factors behind market growth and future opportunities.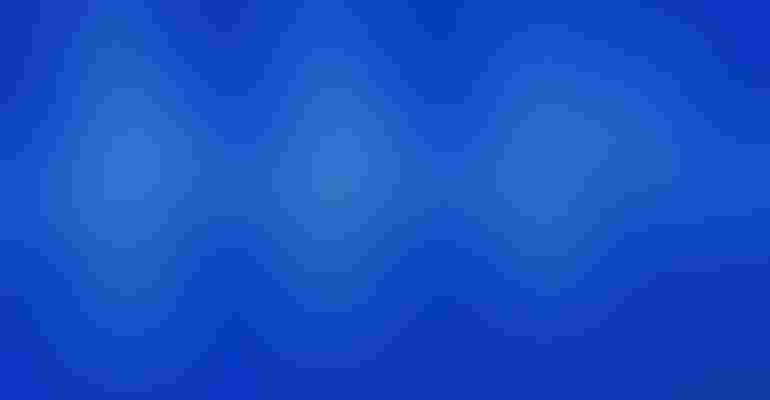 Image by OpenClipart-Vectors on Pixabay
The global wearable medical devices market wasn't immune from COVID-19 supply-chain disruptions, clinical trial delays, and sales losses. However, even a devastating pandemic didn't stop the wearable medical device market's steep ascent in revenue.
According to a research report from Research and Markets, the global wearable medical device market is estimated to grow at a compound annual growth rate (CAGR) of 25.78% between 2020 and 2027. In the United States, the market is projected to reach about $60 billion in revenue by 2027.
As demand for telehealth and remote patient monitoring skyrocketed and regulatory and reimbursement barriers eased, investors gained confidence in these technologies. Digital health overall set funding records during Q2 2020—a time when the U.S. GDP dropped by a whopping 32.9%.
According to a report from research firm Mercom Capital Group, digital health received $6.3 billion in funding in the first half of 2020, up 24% from 2019. Of that amount, $794 million went to mHealth apps and $321 million went to wearable sensors.
For the 12-month period ending June 2019, M&A deals in the Asia-Pacific region rose in volume by 239% to 61 deals according to an EY report. That's despite total deal value slipping 17% to just under $4 billion.
The success story of the wearable medical devices market is part of a larger tale—the remarkable growth of the wearable technology market overall. Factoring in consumer-grade activity trackers, wireless headphones, and "smart" clothing, among other devices, the wearables market more than doubled in five years—from about $26 billion in 2014 to $67 billion in 2019 according to technology research and consulting firm IDTechEx. 
James Hayward, principal technology analyst at IDTechEx, said much of that growth stems from the release of the Apple Watch in 2015 and the AirPods in 2016. "The 2018 to 2019 spike in growth was mainly correlated with true wireless stereo headphones, and particularly, AirPods, which were key in driving growth in the hearables sector," he says. "Similarly, we saw strong growth from various wearable medical device fields."
Wearable medical devices used to treat diabetes, heart conditions, and hearing issues experienced the strongest growth from all wearable medical device sectors. Population health initiatives and, unfortunately, COVID-19 have bolstered sales of devices used in remote patient monitoring.
The pandemic also gave telemedicine, remote patient monitoring tools, and digital health overall an incredible boost in usage—one that likely won't go away. CMS's loosening of restrictions, as well as FDA's interest in expanding digital health availability, will add further fuel to wearable medical device growth.
"Regulatory hurdles are a big concern for early stage investors in the length of time before they'll be able to get a return on their money," said Glenn Snyder, medical technology segment leader for Deloitte. "It would be an encouragement to established companies as well."
The shift in healthcare from episodic, fee-for-service care to preventative, value-based care benefits wearables because of their wellness-focused nature. A related shift in power from provider to patient creates additional opportunity for wearable medical device makers.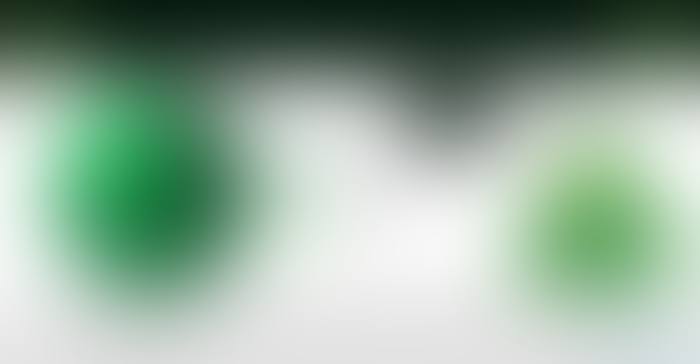 Image compiled by Amanda Pedersen
For a wearable device to truly succeed, trust needs to be established and developed among all stakeholders. "The patients need to trust their information is secure, and the physicians need to trust the information is clinically accurate and effective," said EY Global Medtech Leader James Welch. "The regulatory agencies need to trust that both these things are happening, and the healthcare systems and payers need to trust that the data can be analyzed in a way that leads to better outcomes to potentially lower the cost of care."
Trust seems to be building with wearable medical device users, at least. According to a 2018 report from Accenture, most consumers surveyed were willing to share data with healthcare providers (88%) and health insurers (72%). A large percentage agreed that wearable technology helps with understanding their health condition (75%), help them stay engaged with their health (73%), and help monitor the health of a loved one (73%). More than half (69%) believed wearables help improve overall quality of care and patient-physician communication.
The arrival of 5G, the emergence of virtual and extended reality, and increased competition (or cooperation) from consumer tech companies will also significantly impact the wearable medical device market. Add it all up, and you've got one exciting time for wearable medical devices.
The Hybrids
Smart Watches Get Smarter
While wearables have been part of the medical device industry for decades (think hearing aids, Holter monitors), they've become gradually lighter, more comfortable, and "smarter." As larger consumer technology companies started dabbling in healthcare technology, the line between consumer and medical wearable blurred. 
For example, the Apple Watch, which initially resembled a wrist-based, circa 2015 iPhone, now includes FDA-regulated electrocardiogram (EKG) and irregular rhythm notification. FitBit added a blood oxygen monitoring feature to some of its smartwatches and sought FDA clearance for sleep apnea diagnosis. It also partnered with Bristol-Myers Squibb and Pfizer last year help detect and diagnose atrial fibrillation (FDA clearance pending).
Garmin, a leader in fitness watches, plans to work with ActiGraph to develop wearables for clinical trials. It also plans to integrate its data with Medtronic's remote patient monitoring mobile app. 
Adding regulated functions to a fitness/wellness product allows for interesting product marketing claims and higher sales prices; however, can healthcare providers actually use this information to improve patient care? 
"It's all about the data," said Welch. "The data need to be accurate and reliable, transmitted safely to a clinical environment, and accessible so it can be analyzed to make clinical decisions."
Wearable Sleep Monitoring Devices
Wearable sleep devices, which includes primarily consumer-grade sleep trackers, are also on a growth track. Increasing awareness of sleep disorders and the health benefits of sound sleep have fueled their growth.
The sleep tracking market is projected to reach $7 billion by 2026, according to Research and Markets. Withings, FitBit, Polar, Garmin, and Apple all offer sleep tracking features on their devices. The Oura Ring tracks similar data, but you don't have to wear a watch to bed.
EverSleep measures blood oxygen and other data while you sleep and analyzes that data to detect sleep disturbances. It's not FDA cleared. Withings and FitBit are in the midst of FDA clearance and/or CE marks for sleep apnea detection. Itamar Medical, however, received FDA 510(k) clearance in June 2019 for a disposable wearable used to test for obstructive sleep apnea.
The Leaders in Wearable Medical Devices
Continuous Glucose Monitors  
Outside of watches, continuous glucose monitors (CGMs) were the top performer in 2019. IDTechEx reports the CGM market grew by $1.3 billion from 2018 to 2019. 
Allied Market Research estimates the CGM systems market at about $1.8 billion in 2019 and projects it to reach about $8.8 billion by 2027. Use of CGMs has steadily increased: The number of people with diabetes using CGMs increased from 3% in 2006 to 38% in 2017. 
As accuracy, ease of use, and comfort improve and costs come down, CGM use will likely keep climbing. Unfortunately, the number of people diagnosed with insulin-requiring diabetes also keeps rising-from 415 million globally in 2015 to 642 billion in 2040 according to the International Diabetes Federation-which will also drive further adoption.
Abbott, Dexcom, and Medtronic dominate the market, while India, China, and Australia will occupy a greater percentage of market growth over the next seven years. 
Cardiovascular Devices
Traditional and extended-wear Holter monitors remain strong sellers; however, the market is diversifying with the rise of mobile cardiac telemetry devices used in remote patient monitoring. The wearable cardiac device market is expected to grow to $6.2 billion by 2026, a CAGR of 22%, according to Global Market Insights.
Disruptors such as KardiaMobile, from AliveCor, will give traditional cardiac wearables competition. KardiaMobile is an FDA-cleared personal EKG monitor that can detect afib, Bradycardia, and Tachycardia. The device attaches to smartphones and tablets: users put their fingers on the pads, and the device issues a reading in about 30 seconds.
Hayward says this is an important time for wearable cardiovascular devices in the U.S. Changes in the reimbursement structure for some key wearable cardiovascular monitoring devices will see them reclassified under a Category I (permanent) CPT code, with changes taking effect in 2021.
"That gives developers the security that they can build a business model around these devices," said Hayward. "When that code moves, it will shift the landscape. That's when I think some larger players will be more confident to expand their efforts in this area."
Hearables
Hearing aids, one of the original wearable medical devices, continue to experience steady growth. Although their core purpose hasn't changed, the devices themselves have improved dramatically over the past 10 years. Today, we have rechargeable hearing aids (no more tiny batteries) and hearing aids with smartphone connectivity. Users can connect to an app to adjust the wearable device to surroundings or to talk on the phone.
Like cardiac devices, hearing aids will also undergo a significant shift over the next year. FDA was charged with issuing a proposed rule, followed by a final rule six months later, to create an over-the-counter hearing aid category for adults with mild-to-moderate hearing loss. Expect some new entrants into the hearing aid market over the next few years.
The Newcomers in Wearable Medical Devices
Digital Therapeutics
Pharmaceutical companies are well aware of digital disruption. Many companies now have digital health components, either through combination products, companion apps, or some other unique offering. 
Delivery of therapeutic interventions to patients using "evidence-based, clinically evaluated" software is what's called a digital therapeutic. Because the segment is relatively new, accurate market growth estimates are not available.
Wearable technology comes into play for drug administration. To make administration easier for the patient or to administer therapies that aren't compatible with self-injection or auto-injectors, drug manufacturers can turn to a wearable device. 
Wearables are especially useful for biologics, which typically require high doses and/or subcutaneous administration. Digitally enabled wearables can collect and store data to be uploaded to an EHR or to monitor and track disease symptoms.
Medication Adherence Wearables
Medication adherence is a complex global problem that leads to poorer health outcomes and additional treatment costs. These avoidable hospitalizations and doctor visits add up to $100 to $290 billion annually for the U.S. healthcare system.
A study conducted by San Mateo, CA-based Evidation Health evaluated 8,500 people with chronic disease. Researchers found people using activity trackers were more compliant with medication adherence than those who didn't use the devices. 
Other useful devices track the medication itself. Amiko's Respiro, which has a CE Mark for use with three specific inhalers, combines a sensor that attaches to those inhalers with a mobile app to track medication use. The device helps with medication adherence as well as tracks disease progression. Smart pill bottles and necklaces are also under discussion.
Barriers and Needle-Movers
The COVID-19 Effect
If it weren't for the SARS-CoV-2 pandemic, the wearable medical device market outlook for the remainder of 2020 and for 2021 would look much different. "We'll look back and see that COVID-19 was a huge accelerator for all these markets," said EY's Welch. "The rapid acceptance of not only remote patient interaction and remote patient monitoring but all aspects of the market is going to create exponential growth."
Most of the barriers to telehealth reimbursement that fell in March 2020 will stay down according to CMS. With more people choosing to receive care remotely, there's increased opportunity for wearables that monitor vitals and other symptoms remotely. That opportunity lies primarily with regulated wearable medical devices.
"These devices are there to keep healthcare workers safe," said Welch. "These devices are improving, and COVID-19 has helped device manufacturers learn how to better connect with patients and share data more effectively." The remote patient monitoring device market overall (wired and wireless) is expected hit a CAGR of nearly 15% between 2020 and 2027, according to Research and Markets.
In addition to remote patient monitoring wearables from major medical device manufacturers, new entrants have emerged with products related to COVID-19. iWEECARE's TempPal and Blue Spark Technologies's TempTraq are two wearable thermometers that measure temperature continuously. Empatica and the Biomedical Advanced Research and Development Authority are moving Aura, a wearable wristband that detects likely SARS-CoV-2 infection, through the FDA pipeline.
The Impact of 5G
5G has the potential to transform healthcare. It promises to remove latency, allowing for remote robotic surgery, faster image transmission, improved the quality and speed of virtual visits, and faster data transmission for remote patient monitoring tools. 
With 5G comes the opportunity for new levels of interconnectivity and real-time control, and wearables play a starring role. As issues around IT infrastructure and security resolve-more data = more risk-5G could promote another wearable medical devices market spike.
Threats and Challenges in Wearable Medical Devices Market
For all the current excitement and future potential for medical wearable devices, barriers to more widespread adoption remain. Interoperability—an issue that has plagued the healthcare sector for years—remains a challenge for wearables and the data they produce. Questions to address: Who owns the data? Do the healthcare systems have the interfaces to gather, store, and share the data? Can healthcare providers access the data in a way that's useful?
According to Deloitte in the report, Medtech and the Internet of Medical Things: How connected medical devices are transforming health care, "Interoperability is arguably the biggest challenge to health care's ambition for a patient-centred, digitally-enabled, health care ecosystem. If the challenge is to be addressed, open platforms, based on open data standards is the direction of travel that needs to be followed to enable payers, providers, and technology vendors to finally come together to make data more available to one another." 
Accuracy
With advances in materials sciences and embedded systems, sensors have become smaller, more flexible and more accurate. However, issues around data accuracy, especially in consumer-grade devices, hamper more widespread clinical use. A physician would likely have no need for data from a sleep-tracking app; however, he may authorize use of a device designed to diagnose sleep apnea. 
According to a review article from biomedical engineers out of Portugal, questions also remain around long-term stability, resiliency, and compatibility. Textile-based sensors may degrade after repeated washings, for example.
Acceptance
Acceptance of wearable medical devices by both patients and physicians remains an obstacle, although COVID-19 may have lowered some of this resistance. Snyder said Deloitte found higher adoption in younger and older populations: the health-conscious Gen Z and millennials and motivated adults over 65 with chronic health conditions. 
"Both these groups tend to be proactive and use health-oriented technologies to either stay well or to manage their conditions," he said. "One of the challenges is tapping into some of the other segments, and doing it in a way that that motivates them. This is where addressing reimbursement issues becomes critical."
Regulatory Hurdles
Traditional medical device manufacturers are familiar with the arduous process of taking a device from design to regulatory approval. Software doesn't fit this model. FDA has advanced its digital health initiatives to better accommodate agile product design, but it remains, to date, an expensive, time-consuming process. 
For some software developers, it may not be worth the hassle. "It's still quite a few years—or indefinitely—before we can expect truly formal medical launches from major consumer brands," said Hayward. "Choosing whether or not to seek formal medical device approvals is a complicated strategic decision. They can quite comfortably invest the money, but it's not part of their immediate product strategy."
Looking Ahead
With technology's tendency to disrupt entire sectors (retail, finance, transportation), some barriers could resolve over time or get steamrolled tomorrow. Regardless, the road ahead looks prosperous for the developing wearable medical devices market segment of the medical device industry.
"Regulatory changes coming in late 2020 should lead to positive steps for the market," said Hayward. "It means disruption, and sometimes disruption means commoditization. But generally, it means the options will open up to many more people."
"In the next three to five years we're going to be able to not only capture clinical baseline indicators remotely, but potentially track them remotely," said Welch. "And then we'll be able to use that data in the course of either establishing diagnosis or to guide therapy for an existing diagnosis. There's still a tremendous amount of growth opportunity in this area, and positive things that can come from those opportunities."
Sign up for the QMED & MD+DI Daily newsletter.
You May Also Like
---