Point-of-Clinic Diagnostics: Shaping the Future for Improved Patient Outcomes
Point-of-Clinic Diagnostics: Shaping the Future for Improved Patient Outcomes
There is a growing demand for economically viable and flexible diagnostic tools that swiftly deliver accurate results.
Dr. Giles Sanders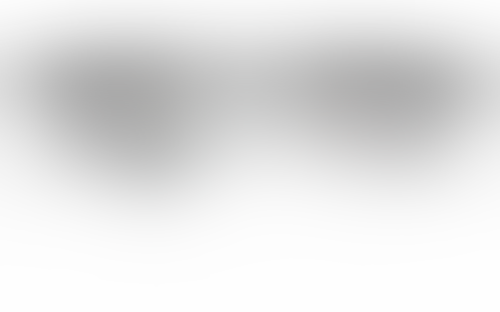 TTP's Desktop Biology service enables diagnostic providers 
to rapidly convert their biological assays into market-ready 
point-of-clinic systems capable of producing a result in as little 
as 15 minutes.
Point-of-care diagnostics have been on the cusp of full-scale adoption for the past few decades, but apart from a few cases, this has proven to be a false dawn. However, we are seeing the emergence of a new sector of diagnostics: point-of-clinic systems that provide clinical quality data in distributed facilities. Within developed world healthcare systems, there is a growing awareness that the turnaround time of the central laboratory cannot always provide the speed to enable effective and economic decision making. In the developing world, there is an increasing need for high-quality data that is delivered through distributed (and often mobile) facilities. Indeed, in many areas, this requirement and funding through non-governmental organizations (NGO) are driving point-of-clinic developments, allowing life-saving diagnostics to be delivered in countries that are growing a decentralized infrastructure enabled by these sorts of devices and communication technologies.
A key enabler has been the democratization and deskilling of instrumentation; the development of small systems that provide the function and performance of central laboratory scale products without the need for dedicated staff.
Point-of-clinic diagnostic services bring analytical testing from the laboratory to the clinic with the aim of providing prompt, high-quality results. Historically, tests such as genomic analysis and infectious disease screening may have been conducted in large specialist laboratories requiring bulky equipment, lengthy methodology, and highly trained scientific staff. With the introduction of next-generation technologies, these tests are beginning to be carried out in smaller clinical environments with desktop equipment in a fraction of the time.
This approach enables patients to access services more easily and allows clinicians to move patient care forward appropriately and quickly, without the need to commission multiple tests from a central lab. This facilitates early diagnosis and treatment of health conditions, with the aim of providing better patient outcomes and more efficient use of healthcare resources. For example, reducing the requirement to hold a patient in a hospital bed overnight while awaiting results provides considerable savings. In sexual health clinics, people often fail to return to collect their results. The ability to provide a result while the patient is in the clinic (often less than one hour) would bring instant social benefits.
Engineering and technology are at the heart of these systems, which aim to hone and simplify complex laboratory procedures, delivering diagnostic services via compact tools. The integration of sample preparation and readout in low-cost disposables and reader systems is key to the success of many technologies.
Innovating Diagnostic Services--The Challenges and Possibilities
In a world where everyone has access to smartphones and mobile technology, patients and healthcare professionals have rising expectations regarding the pace of change as well as the quality, speed, and flexibility delivered by analytical technology.  Such expectations provide considerable challenges in a regulated healthcare environment. In the consumer world, 15 versions of the iPhone have been marketed over the past nine years, supported by more than nine different processors and over 90 versions of iPhone operating system (iOS). In contrast, a point-of-care glucose monitoring device may have only moved through (at most) three different versions during this time.
Many leading point-of-clinic products have focused on molecular diagnostics with products such as the Roche Liat, Atlas Lo, Biofire Film Array, and emerging systems such as Cepheid Omni and QuantumDx Q-Poc. These systems share the common goal of providing integrated samples, delivered in disposable systems that offer low footprint and instrumentation costs. As ever, cost is a challenge for healthcare providers across the globe. Systems need to offer economic value, whether they are conducting one simple test or a range of more complicated tests.
Immunoassays still provide the majority of diagnostic tests used in the clinical setting, but very few systems provide clinical quality readouts for low abundance proteins. Newer point-of-clinic diagnostic tools are designed to offer increased portability and optimal flexibility. Companies such as Philips (with the MiniCare) and TTP are working to build compact kits and systems that deliver high-quality data outside of large traditional biomedical laboratories. Some companies, including TTP and Stat-Diagnostica, are working to combine both molecular and immune assays in fully integrated platforms.
Advances in technology have enabled development of single and multiplexed amplification techniques (e.g., both standard PCR and Isothermal methods, such as LAMP) that offer rapid analyses of clinical specimens and detection of pathogens and/or biomarkers.  High-multiplexing allows samples to be simultaneously tested for a number of different diagnostic markers in real time. These systems thus offer the opportunity to obtain much of the information that would usually require longer culture procedures, pathology, or sequencing assays.
Clinical sequencing is expected to replace many PCR assays and other diagnostic tests, although the timescales are uncertain. Sequencing has the potential to improve considerably greater information depth and detection sensitivity and provide highly focused approaches to both diagnosis and treatment. Companies such as Illumina, Life Technologies, Qiagen, Pacific Biosciences, and Oxford Nanopore are working to bring this type of technology closer to the clinic. Whether sequencing becomes a point-of-clinic reality or remains a central lab technology is ultimately as dependent on the sample preparation approach as the sequencing technology.
Collaborating and Combining Expertise
Embracing innovation doesn't have to mean turning your back on existing technologies that offer quality and reliability.
Working in partnership enables both parties to benefit from each other's experience and capabilities where many of the components for point-of-clinic technological solutions are already in place at a clinical-trial-level (e.g., thermal control systems) and can be converted to low-cost, high-speed products for use in daily clinical practice. Leveraging in-house capabilities on both sides of the partnership can help to shape, simplify, and optimize diagnostic platforms, providing integrated tools that are user-friendly and offer the same handling capabilities as robotic systems or pipette assays.
The focus for these tools is to deliver high-quality data wherever you are in the world. Our aim is to engineer-out the costs and engineer-in exceptional quality. This approach also helps to lower the risks associated with commercializing a diagnostic tool for smaller companies and opens the door to new market opportunities.
We are seeing collaboration happen on a grand scale across the sector, with businesses realizing the power of partnership in this high-growth area. Companies such as Dexcom are partnering with big consumer players, including Google, on their continuous glucose monitoring technologies. A number of significant mergers and acquisitions also highlight the growing commercial interest in this area of healthcare. For example, Danaher recently merged with Cepheid, while Philips bought pathology experts PathXL. Roche has acquired IQuum, strengthening its molecular diagnostics portfolio, and has also grown its sequencing teams through collaboration with Pacific Biosciences and via purchasing Genia Technologies.
Future Developments--A Space to Watch
This is an exciting area of technology that has the potential to impact the lives of many patients and play a significant role in supporting sustainable healthcare systems. Stratified medicine and more individualized approaches to care will become a focus moving forward, and diagnostics will aid the selection of the most effective medicines. We may see a time when reimbursement of medicines is based upon results and clinical outcomes. Point-of-clinic diagnostics will play a critical role in lowering risk and ensuring early detection of health issues to increase the chances of treatment success.
Looking to the future, the promise of synthetic, or artificial, receptor models, such as aptamers and engineered protein constructs, may become a clinical reality, replacing antibodies and providing batch-to-batch certainty of performance, ease of manufacture, and longer product lifetime.
The availability of big data and continuous data has the potential to have a truly disruptive effect on the diagnostic arena. Mining of continuous data will have major implications for epidemiological research and our ability to predict treatment outcomes, increasing the need for highly focused measurements at the point of diagnosis.
Development and innovation of technologies that deliver clinically actionable outputs requires a critical understanding of fundamental lab-based biological processes (e.g. sample preparation, labeling, and assay measurement).. This is where companies in the point-of-clinic diagnostics space are able to offer the most value. By combining their understanding of the science and engineering that supports these systems with their vision for the future, to help develop the diagnostic tools that will shape the healthcare of tomorrow.
Dr. Giles Sanders will be updating on exciting recent developments of the TTP's Desktop Biology service at the American Association of Clinical Chemistry (AACC) Annual Scientific Meeting in August 2017 and will be at stand 1658.
[image courtesy of TTP]
Sign up for the QMED & MD+DI Daily newsletter.
You May Also Like
---