mHealth Apps: How Are They Revolutionizing the Healthcare Industry?
mHealth Apps: How Are They Revolutionizing the Healthcare Industry?
mHealth apps are continuing to get better as mobile app development companies are utilizing era-defining technologies such as blockchain, AR, and IoT.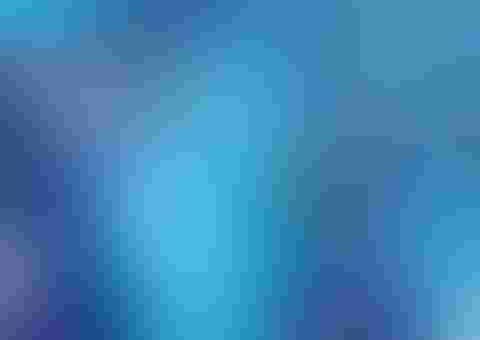 Keeping pace with the penetration of mobile apps across all niches, mobile apps have also emerged as useful tools for healthcare and medical practices. Widely known as mHealth or mobile health apps, they brought a revolution in healthcare and medical services. Just in the past couple of years, the number of health apps across iOS and Android stores just doubled up paving the way for cheaper, better, and faster medical care.
mHealth apps are continuing to get better as mobile app development companies are utilizing era-defining technologies such as blockchain, AR, and IoT. These new technologies continue to add value to the healthcare ecosystem in a never-before manner. To understand the implications of mobile health apps on healthcare, treatment and medical services, we need to consider the key attributes and advantages.
What is mHealth?
According to the standard regulated by the World Health Organization (WHO), mHealth apps can only be characterized grossly with a variety of attributes instead of a single and unifying definition for the same. Grossly speaking, mHealth apps basically allow providing healthcare and medical care services through smartphone apps, wearable health tracking devices, personal digital assistants (PDA) and other portable and wearable network-capable gadgets.  As for explaining the benefits of mHealth apps, here we are going to showcase the principal benefits and key advantages of mHealth apps.
Collecting Health Data
mHealth apps through our smartphone and health and fitness tracking devices collect and process health data of the users. By collecting health and fitness data of the users continuously, the mHealth apps boast of a large chronological database of health conditions and various readings of the health parameters. This pool of data collected and processed over a period of time serves as a valuable source for medical practitioners and researchers.
mHealth Apps to Help Caregivers
mHealth apps not only help healthcare practitioners and medical professionals but can also do massive value additions in the life of caregivers and the family members of the patients. mHealth apps can allow family members and regular caregivers to keep a close tab on the patient's condition and all the health parameters. This actually can play a great role in the care and health management of chronic conditions. This, in the long run, can also prevent certain critical health conditions and disorders as caregivers by keeping a close watch on the patient's condition through mHealth apps can take time measures.
Boosts Healthcare Efficiency
Medical professionals and surgeons often become overstressed simply because of the work pressure and the kind of critical condition they need to handle in hospitals and clinics. The increasing stress level interferes with their efficiency and performance. This is exactly where mHealth apps can play a highly positive role. These apps, providing the medical professionals and the doctors all the timely and precise information about the patient's condition, can ensure a more organized and smarter approach to treatment.
Paperless Documentation
Another crucial advantage for mHealth apps is the paperless and smart medical documentation that they can access anytime and anywhere. From physician prescriptions to test reports to chronological medical readings to diet chart and lifestyle suggestions, all of these can be well maintained in a paperless manner through medical apps.
A Smarter Approach to Medical Tests
Thanks to mHealth apps, medical tests and examinations have been completely revolutionized. These apps offer never-before ease and convenience of conducting medical examinations and health tests with the flexibility of producing medical reports in real-time through the mobile device. Except for the critical tests and examinations, most of the day to day medical tests now can be carried out right through the mobile devices. From checking pulse rate and heartbeat rate to checking other regular health quotients, mHealth apps offer the smartest approach to medical tests.
mHealth Apps to Reduce Healthcare Cost
When it comes to medical expenses, not only the critical care treatment and surgeries can be the most expensive, but even the regular healthcare costs in many countries are far from negligible. mHealth apps have emerged as the smartest and most effective ways to reduce the healthcare cost for all kinds of patients.
Often when a mHealth app offers you the readings of certain health conditions and accordingly suggests effective remedies, it works mostly as ready to consult doctors. Thanks to mHealth apps and fitness trackers, overall consciousness about healthcare practices have improved to a great extent and that, in turn, reduces the number of chronic medical conditions.
Chronic Disease Management Became Easier
mHealth apps made a hugely positive impact on the management and treatment of chronic disorders and medical conditions. Certain chronic diseases and health conditions that have the direct impact of diet, living habits, exercise, and other lifestyle elements often need steady and continuous health management that involves keeping track of various health parameters.
For taking care of such diseases and health conditions, mHealth apps can play a positive role. For diseases like diabetes, cardiac disorders, arthritis, thyroid problems, asthma, and several other chronic health issues, mHealth apps can really help to track the symptoms and giving an alert when active medical supervision is needed.
For the treatment of hypertension, a mHealth app can help by keeping a chronological record of the blood pressure and prescribing an array of helpful suggestions including dietary changes, exercises, lifestyle habits, and alternative medications. For asthma treatment, the mHealth app can make the smartphone function like a spirometer and can make suggestions to visit the nearby specialist when the condition tends to be critical. As for managing diabetes, the mHealth app can help patients to keep a check on the blood glucose level simply by prescribing low-calorie and high-fiber diet plan, an exercise plan, and other helpful lifestyle habits.
Conclusion
Undoubtedly, the mHealth apps are having a groundbreaking impact on the pharmaceutical and healthcare industry thanks to the faster, better and cheaper health management benefits. With the mHealth apps gaining traction, more healthcare providers and practitioners are expected to enter the space of mHealth apps.
Sign up for the QMED & MD+DI Daily newsletter.
You May Also Like
---