Is The Health/Fitness Capability of Apple Watch All That?
Is The Health/Fitness Capability of Apple Watch All That?
Apple launched its wearable Apple Watch to an adoring audience Tuesday, but did the health and fitness capabilities live up to the hype about the overall product?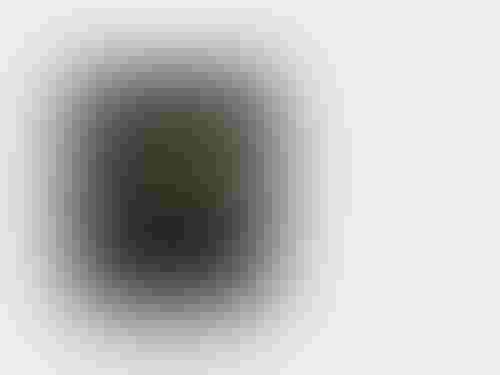 Apple launched several new products at the Flint Center in Cupertino, California, on Tuesday, including a whole new product category – Apple Watch, the eagerly awaited wearable smartwatch.
Called simply the Apple Watch, it has remarkable, cool features and capabilities and has debuted to positive reviews from the likes of influential tech journalist David Pogue. It comes in three different versions - Apple Watch, Apple Watch Sport and Apple Watch Edition and features colorful interchangeable straps. And the starting price is $349.
But does it go far enough in the health and fitness arena?
First of all, users are required to have an iPhone 5 or later generation version of Apple's smartphone to be able to use the Apple Watch. That, in itself, would exclude the throngs of people the world over who are Android smartphone users.
And while the device senses heart rate in real time and has dedicated workout and activity apps that allow users to choose workouts and set goals, as well as know how much they are moving, standing and engaging in brisk activity, there is no mechanism to track sleep.
And that is a key feature of several wearable devices in the market today - for instance, both the Nike+ FuelBand SE, and the Fitbit trackers have the ability to track sleep.
Samsung also has various iterations of its Gear smartwatch including the Gear Fit that has a heart rate and sleep monitor. Other fitness trackers like Withings Pulse O2 have the ability to check heart rate as well as provide details on levels of oxygen in blood.
But while individual features such as sleep and pulse oxygenation monitoring may be missing from the Apple Watch, it's important to realize that Apple is creating a consumer wearable product complete with a digital health platform, and not a fitness band.
The two health-related apps on the Watch communicate with the Fitness App on the iPhone, which stores the Watch data and allows users to share it with the Health App. The latter app, which is part of the HealthKit digital platform that integrates all mhealth apps for users, can thereby access the Watch health data for use with these third-party health and fitness apps.
Apple launched the HealthKit in June and also announced that it is working with the venerable Mayo Clinic to make HealthKit a true platform for patient monitoring.
It's not inconceivable that Apple with partner with other health companies given that executives told the FDA that they believe the company has a "moral obligation" to do more with health.
And last, but not least, as Tim Cook, Apple's CEO declared at the event Tuesday, a developer kit will allow third party developers to create previously unimaginable apps for the Watch.
Health and fitness is "a very important area for me and a very important area for Apple," Cook told the audience when describing the Watch's features in that space.
However, as Pogue points out the first hurdle will be to see whether Apple can get consumers to keep wearing its smartwatch. A report has shown that consumers are remarkably fickle when it comes to wearables and a third of them abandon their wearables within six months of purchase.
 [Image from screenshot from Apple event website]
-- By Arundhati Parmar, Senior Editor, MD+DI
[email protected]
Sign up for the QMED & MD+DI Daily newsletter.
You May Also Like
---