Here's A Unique Example Of Providers Adopting mHealth Devices
Here's A Unique Example Of Providers Adopting mHealth Devices
A California hospital system is requiring some patients to wear a mhealth device to prevent them from developing pressure ulcers.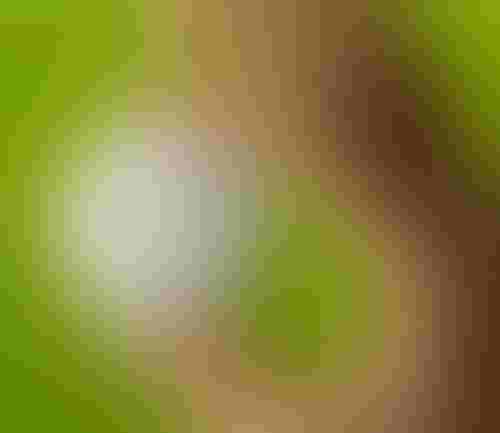 On Thursday, PricewaterhouseCoopers published a report on the top 10 health issues of 2015, which found that 90% of MDs in a survey done by its Health Research Institute said mhealth apps and devices will be important to their practices over the next five years.
And nearly half pf physicians polled said they would use data from an urinalysis device/app for example to prescribe medication or decide whether a patient should be seen. 
As the importanec of wearables and mhealth in the clinical environment is growing, one healthcare provider is actually making a wearable device for some patients part of its clinical protocol for patient management, reports mobihealthnews.
Chino Valley Medical Center in California has modified its patient safety protocols to require the use of a wearable device - more specifically the "wireless Leaf Patient Monitoring System on at-risk patients to prevent pressure ulcers," according to a news release from Pleasanton, California-based Leaf Healthcare on Wednesday. 
Chino Valley will require that all patients who score18 or lower on the Braden Scale for Predicting Pressure Ulcer Risk wear the Leaf device to help nurses comply with protocols that are the standard to prevent the formation of pressure ulcers on those patients. 
The Leaf Patient Monitoring System won FDA clearance in November 2013. 
So, how does the device work?
The Leaf wearable sensor is worn on the skin on any flat surface below the clavicle. It can electronically monitor the patient's position and movements.  The data collected by the sensor is routed wirelessly to a hospital's central monitoring stations or mobile devices enabling caregivers to remotely check on patient position and movement. The system also alerts caregivers when it is time to turn the patients based on their prescribed turning schedules to reduce incidence of pressure ulcers.
Leaf Healthcare has some data to back up the efficacy of the product - a study presented at  American Nurses Credential Center (ANCC) National Magnet Conference in November demonstrated that the device boosted compliance with respect to
hospital-turn protocols from a baseline of 64% at the start of the trial to a eye-popping 98% after the monitoring system was
deployed.
Chino Valley Medical Center seems to be impressed enough with the device to proceed to rewrite the protocols.
"Our experience with the Leaf Patient Monitoring System showed that it offers a breakthrough in patient care and safety," said Dr. James Lally, chief medical officer of Chino Valley, in a statement. "The vigilance of our staff in regards to prevention methods has enabled Chino Valley to substantially reduce the incidence of reportable pressure ulcers at our facility. The Leaf Patient Monitor will help us to maintain a pressure ulcer-free performance goal while significantly improving staff productivity by allowing clinicians to focus on those patients requiring turn assistance."
-- By Arundhati Parmar, Senior Editor, MD+DI
[email protected]
Sign up for the QMED & MD+DI Daily newsletter.
You May Also Like
---