DNA Cancer Test Gets Backing from Amazon, Microsoft Founders
DNA Cancer Test Gets Backing from Amazon, Microsoft Founders
The biotech giant launches a new company, known as Grail, to develop blood tests that can detect cancer before symptoms ever arise.
Kristopher Sturgis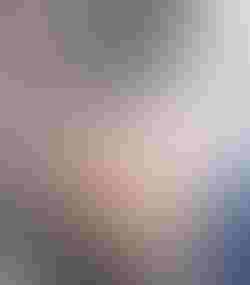 A small number of companies are working to disrupt the blood testing industry. Image from Wikipedia. 
Illumina, one of the largest DNA sequencing companies, has announced the formation of a startup known as Grail, which plans to develop blood tests that can potentially detect many cancers for the cost of $1000 or less. The company hopes to make the technology available by 2019. It could be offered through a personal physician's office, or possibly through a network of testing centers.
The spin-off's name, Grail, intends to echo its intend to develop DNA tests that could bring us closer to the proverbial cure for cancer through earlier diagnosis. It is still too early, however, to get a firm sense of its potential. It is a good sign, however, that one of the developers of the Grail technology, Bert Vogelstein, MD, is a well respected cancer genomics researcher. He is also one of the most-cited scientists in the world. His research papers have been cited more than 200,000 times since the mid-1970s.
The startup will be based out of San Francisco, and has already received more than $100 million in funding, including high profile investments from Microsoft founder Bill Gates, Bezos Expeditions (which is run by Amazon founder Jeff Bezos), and prominent venture partners.
"Grail's mission is to bend the curve of cancer mortality by developing and deploying a universal screening test capable of detecting cancer in its earliest stages," said Illumina CEO Jay Flatley at the JP Morgan Healthcare Conference in San Francisco on Monday. "Screening asymptomatic individuals is both a technically, and a clinically demanding endeavor, and only now do we have the sequencing power and the cost points to bring this idea to reality."
The diagnostic technique, sometimes referred to as a "liquid biopsy," uses high speed DNA sequencing machines to sift through a patient's blood for fragments of DNA released by cancer cells. If the results show DNA with cancer-causing mutations, it often indicates that a tumor is already forming, even if the tumor is too small to present symptoms or even be seen on an imaging machine.
"Cancer cells shed their DNA into the blood in what is now commonly referred to as circulating tumor DNA," Flatley said. "In the earliest stages of disease, so few molecules from the cancer are present, that targeting any small set of mutations for detection fails, simply due to statistical sampling. That challenge drives the need to look across a very broad set of potential mutations, and to sequence at extraordinary depth to improve the signal-to-noise ratio."
Flatley says that these considerations are what drove Illumina to form an independent, but majority-owned company funded by Illumina and other venture partners to market a test that can demonstrate clinical utility. Only recently has gene-sequencing become inexpensive enough to try to make cancer screening tests economical across global populations, and thus, could be the key to developing such a technology.
Of course the development of a method that provides cancer detection at its earliest stages would revolutionize cancer treatment, as many cancerous tumors (when caught early enough) can be cured through either surgery or radiation. The technology could become the latest in a growing list of innovative medical devices that not only enhance diagnostic capabilities, but build a platform for new treatment solutions.
However, presymptomatic screening tests for cancer could be associated with several potential pitfalls as well. How often will the tests miss cancer markers? How often will they provide a false positive result? While such possibilities may never be fully removed from the equation, Illumina believes that they're capable of producing a technology that is more reliable and efficient than any other diagnostic technology currently available.
"Early detection dramatically improves survival," Flatley said. "We have a strong belief that no customer has the ability to implement a pan-cancer screening test both economically and responsibly anytime in the next five years. Therefore, we felt an imperative to organize an entity that could."
Learn more about cutting-edge medical devices at MD&M West, February 9-11 at the Anaheim Convention Center in Anaheim, CA.
Kristopher Sturgis is a contributor to Qmed and MPMN.
Like what you're reading? Subscribe to our daily e-newsletter.
Sign up for the QMED & MD+DI Daily newsletter.
You May Also Like
---