Confronting the Impact of Digital Health Now & In the Future
Confronting the Impact of Digital Health Now & In the Future
Accenture and AdvaMed's new report sheds light on the role digital health will play in the future.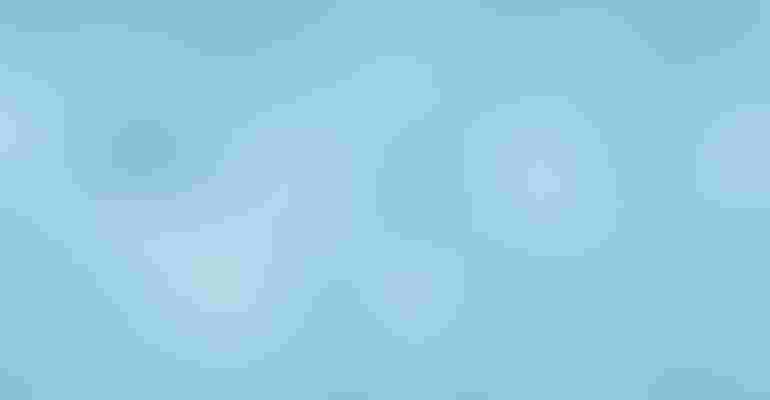 Image courtesy of ElenaBs / Alamy Stock Vector
Karen Young
Healthcare systems globally are facing "unprecedented pressure and disruption" as traditional systems begin to yield to patient expectations of "anywhere, everywhere" healthcare delivery and access, according to a new report on medtech by global consulting firm Accenture and AdvaMed.
"The healthcare ecosystem must help alleviate" the challenges, which include not only changing patient expectations but also rising costs and pressure to find "innovative solutions" to facilitate – in both medtech and pharma – improved R&D, service models and treatment options.
"The goal is to reshape the industry with a modern approach that involves digital technology," according to the report, released Nov. 9.
In developing the report, Accenture interviewed 30 digital health senior executives, and C-suite leaders representing medtech and pharma, gathering at AdvaMed's Digital Health Center of Excellence. The authors also surveyed 150 medtech senior executives globally, as well as analyzing more than 100 M&A deals and 600 product launches. The product launches were from a "subset of medtech companies that occurred from January 2019 to May 2022.
Based on this research, the authors found that five "key trends are driving the future of medtech."
Those five trends are:
Care Anywhere, Everywhere

The Rise of Digital Health
What the research revealed was that digital healthcare will include greater leverage by patients' preferences in delivery.  Rather than the typical large hospital systems, more care would be delivered in ambulatory care centers and in patients' homes.
The challenge, too, according to Accenture's European Managing Director, Philip Frey, in Munich, is "getting the consumer trust into these digital systems."
Adding value for patients
Companies must explore how they can "add value" for patients in both products and services, including tackling issues such as how patients can be reimbursed in a digitally focused healthcare system, Frey told MD+DI in a Nov. 16 interview.
"But foremost, how can they be safe," according to Frey, as is dictated for any healthcare solution, noting that such challenges have been met in the past with new technology.
If providing a patient-focused solution will be the guiding wisdom, unlike the more product-first efforts in the past by med-tech companies.
"Long story short . . . I think that [companies] will be much more focused on collaboration to really get it done, and not have these typical ramp cycles we had in the past," Frey said.
Evolution is underway globally
This evolution to digital health is already underway, or more specifically, "let's say in the developed world, because we have the universities, right; we have the big companies, and we're driving it, [along with] the big health care systems, and in the beginning, it's an investment, right?" Frey explained. "It's an investment where you want to have a payoff."
At the moment, Frey said the adoption of new technologies is occurring "probably a bit faster in the U.S." as to how the new tech is being driven into the market, than what is happening in Europe now.
"Europe has a very complex setup in terms of these small countries and smaller healthcare systems, but also a lot of different regulatory [agencies]. This complexity, he said "demands, I think, the U.S. will be heading that."
Europe can then look to the U.S. a bit to see how it resolves regulatory and other issues, in terms of what technology can be adopted, or what can be acquired, Frey said.
"I'm talking about which markets adopt quickly, right," Frey said, adding that it doesn't mean there are no inventions.
In fact, Europe also has a lot of players, including Siemens, and smaller players which are also driving change, he said.
"But putting digital health solutions at scale into the market, I would think that they would see that the U.S. is probably adopting a bit faster, getting a bit more speed to value than Europe is doing at scale," Frey said.
Collaborations with Consumer Companies
The evolution toward digital healthcare is also bringing together collaborators from different sectors, including the consumer sector that can offer a depth of information on preferences and behaviors in digital interactions.
This "rise of digital in healthcare is non-traditional deals," as different sectors converge with medicine, including companies in the automotive industry or other retail players in consumer tech.
This is happening not just in one area of healthcare, according to the report, but it's "happening across the entire care pathway."
As a consequence, regulatory pathways will also have to be examined and adapted to this new environment, and it may require that "digital stakeholders must work in regulatory spaces they are less comfortable in – or in some cases, work with the regulatory body to develop new guidance," the report states, as technology and medicine converge.
"This is particularly true for any untested technologies used," according to the report.
Sign up for the QMED & MD+DI Daily newsletter.
You May Also Like
---