At Home on the Cutting Edge
At Home on the Cutting Edge
MANUFACTURERS OF THE YEAR: COOK GROUP

The medical divisions of Cook Group (Bloomington, IN) present a combination of traits that are not often seen together in this day and age. Those traits are linked to the same values that the company started with when it opened in the Cook family's spare bedroom in 1963. But the company has experienced growth so tremendous that it rivals industry's biggest conglomerates in some markets.
How can a company get so big while retaining small-company values? And how can it remain family owned in an industry where access to public capital is considered necessary for survival? When one of those values is a relentless commitment to innovation, it can.
From its beginning, Cook had a simple business model that it maintains to this day: Listen to what doctors and patients say, and design products to solve their problems. The resulting success of those products is the reason that Cook has been able to grow so large and achieve so many medical breakthroughs without selling out or going public. In fact, it has grown every year.
"There's one philosophy that pervades everything we do: Always do the right thing for the right reasons," says Kem Hawkins, Cook's president. "It's just that simple."
That attitude has made the company a pioneer in everything from catheters to stents. It has currently put the firm on the cutting edge of two significant trends in the device industry: personalization and customization of devices, and tissue engineering. And that philosophy, combined with a 43-year track record of success, has prompted MD&DI to name Cook one of its Medical Manufacturers of the Year.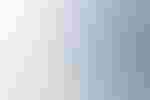 The MINC-1000 benchtop incubator is small and enables the environmental control that is critical to maintaining embryo health.
Conception
To understand how Cook has gotten to be where it is, one must look to its origins. In 1963, Bill and Gayle Cook set up a so-called factory in the spare bedroom of their Bloomington apartment to build catheters, needles, and wire guides. Bill had decided to set up shop after hearing from a radiologist friend about how the components for radiological devices were expensive because they came from Europe exclusively. He saw an opportunity, and borrowed $1500 to set up a business.
Later that year, Cook made a pivotal decision: to set up a booth at the Radiological Society of North America (RSNA) conference in Chicago. That decision would set in motion the events that would change the company's fortunes forever. For it was there that Cook met Charles Dotter, MD, now considered the father of interventional radiology.
At the time, Dotter was a professor of radiology at the University of Oregon Medical Center. He was working on ways to modify the Seldinger technique for percutaneous entry into the human body. The technique required three devices: a thin-wall needle, a wire guide, and a plastic preformed catheter. And as it so happened, Cook brought all of those devices to RSNA. Dotter asked Cook if he could take a blowtorch to Cook's materials to try out his design. Despite having nothing else to show, and thus no way to attract new business at RSNA if the experiment failed or if Dotter never came back with the materials, Cook said yes. But the design succeeded, and it was the hit of the conference. Dotter asked Cook to come to Oregon with him to work on ideas. Cook demurred, saying he couldn't afford to fly out there. So Dotter offered to pay for his plane ticket. The next year, Dotter became the first to describe transluminal angioplasty. And Cook was going to make it a reality. (Amazingly, Dotter refused to take royalties on any products.) This was but the first instance of what became Cook's corporate philosophy: listening to doctors in order to build better devices to help patients, and sacrificing whatever was needed to make that happen.
Equally strong in his beliefs was Miles Kanne, Cook's first sales representative. He saw Cook's products at the RSNA show and was so taken with them that he asked Cook if he could join the company. When Cook said he couldn't afford to pay him, Kanne offered to work for free. And he did just that, often sleeping on a couch at the Cooks' apartment when he wasn't on the road, living off savings and an insurance policy. Kanne stayed with Cook until his retirement in 1994, rising to executive vice president.
Coming of Age
Cook was not content with merely being the first to come up with a guidewire-needle-catheter system. The firm did whatever it could to foster acceptance of Dotter's variation of the Seldinger technique, which drastically reduced the need for risky open surgical procedures. It began looking for ways to bring endovascular treatment to as many disciplines beyond radiology as it might be suited for. By the end of the 1970s, it had collaborated with doctors in a number of fields to develop appropriate uses of the technique. Gastroenterology, urology, and renal dilation are among the areas that benefited.
"We were just in tune with the larger problem," says Hawkins. "Physicians came to us with ideas. If we thought [an idea] could help patients, we'd work with them. We would take our products and research, marry them to a problem, and end up with a solution. Our growth was not at all planned. It came from finding solutions to individual problems."
Cook also began to forge relationships with universities, particularly those in Indiana, and has commercialized a number of products that came out of university labs. (Indeed, the company recently endowed a chair in biomedical technology at Purdue University.) It also became a magnet for helping start-up companies develop their ideas. But its relationship with them is much different from the standard industry model. "Typically, we do not buy companies," says Hawkins. "We are only concerned with developing their technologies. We take the financial risk, get [the technology] to market, and share the rewards through royalties."
That has put Cook at the forefront of a number of trends in healthcare throughout its history. For example, it developed the first stent cleared for clinical use in the United States. And it was responsible for much of the technology used in the first in vitro fertilization.

Cook customizes each Zenith fenestrated graft for a patient's individual anatomy. The expanding openings could reduce restriction of bloodflow during treatment of aortic and aortoiliac aneurysms.
Convergence
By staying attuned to cutting-edge research at universities and start-ups, Cook has taken a leading position in what Hawkins calls bioconvergence: the combination of medical devices, cell technology, biotechnology, gene therapy, and coatings. The potential is enormous. The benefits of combining the strengths of all those fields to address problems all over the human body could be huge. "This is another example of something that physicians have led us into," Hawkins says.
At the forefront of Cook's effort is a breakthrough tissue product based on small intestinal submucosa (SIS) technology. An outgrowth of research at Purdue, SIS uses the small intestinal submucosa of pigs to reproduce human tissue. It works because porcine collagen is similar to human collagen. Cook devices made with SIS work with a patient's cells and blood vessels to ultimately replace and rebuild an implant with the patient's own tissue. This makes for a long-lasting solution. "[Implanted human] collagen disappears after 3–6 months," says Hawkins. "This stays."
Cook owns the rights to all SIS applications except those in orthopedics. Currently, Cook has 68 SIS projects on the market or in development.
"This is an example of how a university can be a catalyst for economic development," Simran Trana, director of the Office of Technology Commercialization at Purdue Research Foundation, told the Indianapolis Star. "The potential benefit that can emerge from university technology is clearly exemplified here. SIS is a tremendous success story."
SIS is being used to treat everything from pelvic organ prolapse to urinary incontinence to fistulas. In fact, the Surgisis anal fistula plug, the only device approved for minimally invasive anal fistula repair, has been so successful that it drove growth of Cook's surgical division up by almost 50% in the first half of 2006. In keeping with Cook's history, the company developed the fistula application after hearing about the idea from a colorectal surgeon in Atlanta. Cook researchers refined his design and were able to get it on the market in an incredible six months after taking on the project. (It helped that the FDA reviewer was a colorectal surgeon who immediately understood the product's value.)
Hawkins also hopes that Cook will become a player in cancer treatment, with the SIS technology leading the way. "I see a huge leap in the next 10 years in the ability to treat cancer in its many different forms," he says. "The combination of devices, nanotechnology, cell and gene therapies, and pharmaceuticals will have profound effects."
Also contributing will be Cook Pharmica, a division started with the intent of getting into drug development. It aims to develop and manufacture mammalian-cell-culture-based biopharmaceuticals for both clinical and commercial uses. But it will break from the old drug-industry models of development, Hawkins says. "Products will be [developed in] a more sophisticated way, with much higher yield," because they will use cell cultures instead of chemicals, he says.
Another example of bioconvergence is the creation of Cook MyoSite Inc., a subsidiary formed out of research at the University of Pittsburgh. It is using autologous-muscle-derived cells to treat urinary incontinence and other diseases. These cells, taken from the patient, may also have the ability to repair other damaged tissues. "We take a biopsy from a patient's arm, extract specific cells, hopefully getting [the sample] down to one healthy cell," says Hawkins. "Then we put it in media. After it has grown into millions of cells, we implant [those cells] into the sphincter."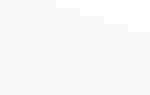 The Zilver PTX is a drug-coated stent designed to treat peripheral arterial disease.
Customization
SIS is not the only major development from Cook to take off this year. In May, Cook became one of the first device manufacturers to launch a women's health business unit. This put it at the forefront of the trend toward personalization and customization of devices, which is considered the next frontier in a number of disciplines, including orthopedics.
The division addresses problems such as infertility, chronic pelvic pain, and pelvic organ prolapse. It also aims to make the rest of Cook's medical divisions aware of potential products for female patients.
"When you look at clinical studies, for the most part, women are underrepresented," says Hawkins. "Yet 51% of the population is women. We already have the adult-pediatric dichotomy in device development. We even have devices that are specific to continents. So it makes sense to think in the same way when you're dealing with women's needs versus men's. The women's health division was formed to address those specific needs and to ensure that we are not constantly thinking just in terms of men. It comes back to our core philosophy of doing what we can to address the needs of patients." Also to further that end, Cook sits on the Corporate Advisory Council of the Society for Women's Health Research. Council membership entails pledging to commit to women's health research and to communicate vital women's health information to the public.
The division's creation also fits in with another Cook pioneering effort, the human-centered design principle. It's a scheme that takes into account anatomical differences between individual patients. For example, Cook's endovascular business unit is able to make an endovascular graft specifically for an individual with an abdominal aortic aneurysm. This enables surgeons to treat patients for whom surgery had been considered too risky and confers a better chance of survival and shortens recovery time.
CultureOne of the keys to Cook's success—and something that makes it quite distinctive in the medical device industry—is its unique corporate culture. Bill and Gayle Cook, along with their son, Carl, still maintain a significant presence at the company. They can do that because the firm has remained privately held all these years (they say it is the largest privately held device company in the world). That means it can be run like a small business in some aspects, in marked contrast to other companies of its size. It can be nimble in making decisions and provide a working environment where all employees feel like part of an extended family, but still have the size and the resources to make major waves in healthcare innovation.
"We are very proud of being private," says Hawkins. "We get requests to sell or go public often. But it's never been a priority to do that. One of the values of being private is that we can still look at the company as being a group of individuals, with faces and names. Our employees don't think about Cook in the same way General Motors' employees would think. They talk about Bill and Gayle. They know them. We've never had a layoff. We have a special relationship with our employees that I don't think can be duplicated in public companies."
Being privately held profoundly shapes the company's way of doing business. "We never make a decision based on quarterly reports or goals," says Hawkins. "We don't deal with budgets. If you need to buy something that's going to be good for patients and the company, then go and buy it. You never have to worry about overspending or underspending for the quarter. We encourage action. We are not run by committees."
Despite having grown to almost 6000 employees worldwide, Cook has gone to great lengths to make its employees feel as if they are part of a small, family-run business. In return, its workers have bought into Cook's mission and values wholeheartedly. To keep the corporate culture alive despite becoming too large for everyone to get to know each other, the company videotaped hundreds of hours of interviews of employees sharing their thoughts on why Cook's mission, values, and culture are so important. The company hopes that sharing this testimony with new employees and outsiders will go a long way toward maintaining Cook's uniqueness.
Only once has Cook strongly considered selling out. A few years ago, Cook entered into a deal with Guidant Corp. in which it would codevelop a drug-eluting stent and if it were successful, Guidant would buy much (but not all) of Cook for $3.3 billion. But the product failed in trials, and the deal was called off.
"It seemed like a good idea at the time, but [the failure] turned out to be a godsend," says Hawkins. "We continued to have success without missing a step. A lot of that was because of Bill's long view. When we signed the agreement with Guidant, he told me not to spend one moment on due diligence issues. He would have others do that. He told me to keep running the company as if we would stay in business forever. Many companies get blindsided when a deal falls apart, but we didn't."
Many companies would find such adversity crippling, but Cook has managed to thrive in spite of it. And, in fact, it learned so many lessons from that experience that it intends to use them to become a major player in stents again.
"We want to be in the cardiovascular market. We are, but not with a stent or a drug-eluting stent. To call yourself a cardiovascular company, you must provide that product," says Hawkins. "The problems associated with drug-eluting stents have to do with the polymer [that elutes a drug to prevent reblockage of the artery]. We knew there would be problems when the drug is gone and the polymer is left. So we are coating a bare stent. We knew we couldn't coat a bare stent with paclitaxel, so we decided to develop something significantly better. We didn't want a me-too product. A company called AVI Biopharma approached us with an idea to use stents to deliver gene therapy. We believe this has the potential to revolutionize drug-eluting stents. We're excited about where this might lead us. And we still have a stent platform that's as good as any in the world. We have the only IDE/PMA application for peripheral applications of drug-eluting stents. It's a self-expanding stent that's better suited to those areas."
Conclusion
It is rare to find a company that is large but remains on the cutting edge of research and development, that has thousands of employees and virtually no bureaucracy, and that has remained true to its original mission for 43 years while growing its business every single year. These traits make Cook an exemplary company, if one whose path may be understandably difficult for others to emulate.
It all comes back to the members of the Cook family and their unwavering vision, Hawkins says. "This family has established, through their actions, the ability for all of us to be proud to stand on the highest ethical ground," he says. "I have never seen Cook make a decision that wasn't in the best interest of patients, who are our ultimate customers. We may make mistakes, but we know that we are always trying to do the right thing by the patient."
Copyright ©2006 Medical Device & Diagnostic Industry
Sign up for the QMED & MD+DI Daily newsletter.
You May Also Like
---