Apple Watch's Health Features Fall Victim to Web Misinformation
Apple Watch's Health Features Fall Victim to Web Misinformation
A Wall Street Journal article about Apple Watch and its health features leads to misinformation and misinterpretation about the wearable device.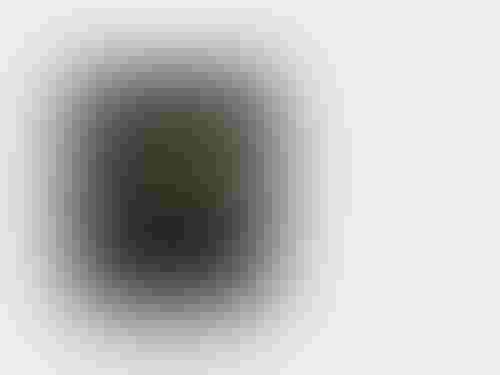 A Wall Street Journal article about Apple Watch and its health features leads to misinformation and misinterpretation about the wearable device. 
Arundhati Parmar
Apple is undoubtedly hoping that with its much-hyped Apple Watch set to launch next month, it will make wearables cooler and sticky - consumers wouldn't abandon them a few months after purchase as they are wont to do.
What they probably didn't expect was how misinformation would spread after a report about how some health features that were considered for the Apple Watch didn't make the final cut.
In mid February, the Wall Street Journal reported a story that explained that Apple executives were envisioning the smartwatch as a robust health monitoring device that would meaure blood pressure, heart activity and stress levels among other things. The device would include an EKG capability, blood pressure tracking, skin conductivity sensing and blood oxygenation sensing. 
But those features were all abandoned for a variety of reasons such as they were too complex, they didn't work well and that they would invite regulatory overnsight.
After WSJ reported the story, which also looked at how Apple would market such a device, what followed was classic Internet misinformation.
Here are a few headlines that followed, according to MobiHealthNews.
"Sensor issues forced health features to be cut from Apple Watch." "Dropped health monitoring functions won't hinder Apple Watch sales." "WSJ: Apple cut watch health features due to erratic sensors."
One speaker at a conference in New York who mistakenly called the device iWatc,h described it like this, reported MobiHealthNews
"So, iWatch. This is going to change everything. Let me tell you, especially in health, it is going to be revolutionary to the healthcare industry. Except they took all the health features off about two weeks ago. No more health features.
All of this would lead people to believe that between September, when Apple's CEO, Tim Cook, unveiled the smartwatch, to now - a month before the official launch - Apple has had to nix health features that would make the device a genuine health monitoring tool.
And yet, nothing could be further from the truth. Buyers of the smartwatch would get the same device that Cook promised back in September. The Apple Watch may be a glorified health/fitness device although could leave room for developers could use the Watch's platform to add more health tools. Buyers would get the same device they were promised in September.
And indeed as the WSJ article noted, Apple itself could add better monitoring tools in future Watch generations.
Here is an example of how hype and excitement over a product - a marketer's dream in any industry - can also quickly lead to misinformation and misinterpretation from which even powerful corporations are not immune. 
Arundhati Parmar is senior editor at MD+DI. Reach her at [email protected] and on Twitter @aparmarbb 
[Photo Courtesy of Apple]
Sign up for the QMED & MD+DI Daily newsletter.
You May Also Like
---