Age Well with Smart HealthTech
Age Well with Smart HealthTech
Smart in-home medical devices, however, can be game-changers for seniors, preventing or delaying the need to go into a long-term care facility.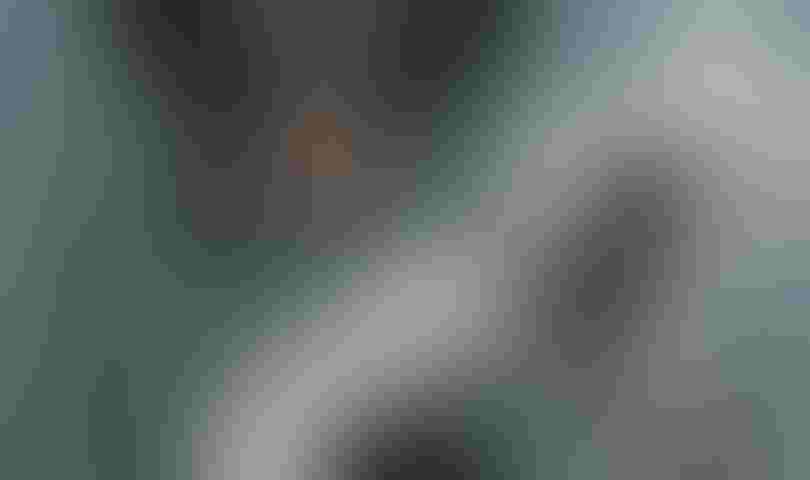 America is going gray. According to U.S. Census data, in 2030 even the youngest Baby Boomers will have reached 65, and older Americans will make up 21 percent of the population. That's up from 15 percent today. By 2060, nearly a quarter of Americans will be at least 65 and a half million will reach age 100.
These changing demographics give urgency to the concept of "aging in place." Nobody wants to lose their independence, but that's the reality for many who are forced from their homes by cardiovascular disease, stroke, cancer, diabetes or other chronic conditions when they need a level of care their family members aren't equipped to provide.
Call-out: In 2035, oldsters will outnumber kids in the U.S. for the first time in history: the population will include 78 million people 65+ but just 76.7 million children under age 18.
----U.S. Census, Graying of America
Smart in-home medical devices, however, can be game-changers for seniors, preventing or delaying the need to go into a long-term care facility. Not only can they help seniors stay on top of their healthcare routines -- from providing medication reminders to monitoring glucose levels for diabetics -- these devices can make it far easier for seniors to be proactive about their health.
Smart HealthTech for Seniors
The most useful devices for seniors incorporate voice or wearable technology and are perfect for monitoring everything from blood pressure to glucose levels, providing users peace of mind. Voice assistants already do much to keep seniors on track, beyond the usual smart house conveniences of turning on and off lights and other similar tasks. For instance, voice tech allows seniors to set daily reminders to take medications and get to appointments.
      Call-out: MarketResearch.com reports that the healthcare IOT market is expected to hit $117 billion by 2020. In its 2019 trend report, research firm Frost & Sullivan predicted that "healthcare will be a dominant vertical in voice applications."
Voice
One reason voice works so well for seniors is that the voice interaction makes the experience of using a device akin to talking to a human caregiver -- a big plus for people who grew up in the era of doctors making house calls. Research suggests that many older people feel uncomfortable looking for medical information on their computers, tablets or phones because they are unfamiliar with the interfaces, making it difficult to find information quickly.
Wearables
Wearable tech is also helping seniors maintain their health and independence. For instance, footwear company E-vone designed a smart shoe for older adults incorporating fall-detection sensors. The shoes, offered in a variety of colors for men and women, use GPS technology and other sensors to detect abnormal movement. If the shoe detects a fall, it sends notifications to the wearer's emergency contact, which he or she provides when setting up the device before wearing a pair for the first time. Emergency services also can be notified.
Then there's the innovative Dfree - or diaper-free - wearable incontinence sensor device. More than 13 million Americans suffer from urinary incontinence, and while it can occur at any age it is common in older adults. According to The National Association for Continence, more than 50% of elderly nursing home residents suffer from urinary incontinence.
Dfree uses non-invasive ultrasound technology to monitor bladder fullness in real-time and sends smartphone notifications indicating when it is necessary to go to the bathroom. Users can customize the alert threshold to their preferences, ensuring they receive ample notification to make it to the restroom in time.
And Fitbit, the company known for its ubiquitous fitness trackers, is doubling down on its contributions to the health-wearables market with its Fitbit Care, a connected health platform that combines health coaching and virtual care through companion Fitbit Plus app. Fitbit's wearable devices and "self-tracking and personalized digital interventions" are, according to the company, intended to help users improve wellness, disease management and prevention. Though Fitbit Care is not specifically targeted to seniors, older consumers looking for ways to stay on top of their health represent a major slice of Fitbit's market.
Telehealth
Also helping seniors is the rise of telehealth, which uses a combination of technologies, including both wearables and voice, to not only monitor patients but interact with healthcare practitioners. For instance, connected devices packed with sensors can provide vitals data to remote physicians, who can then consult with their home-based patients over video chat. This tech is particularly useful for seniors who may have difficulty getting out for routine doctor's visits.
Even simple smartwatches have their place in senior health care as the devices can track the wearer's steps throughout the day or chart the quality of their sleep. As for the telehealth aspect, seniors can program some smartwatches (and other devices) to transmit important telematic data to their doctors and caretakers.
HIPAA compliance
The drawback to most consumer-based healthtech devices is that the reported data is not considered medical-grade. But that's changing. The Food and Drug Administration (FDA) created a new category for wearable health technologies that are not directly consumer-facing. These devices require a physician's prescription and are not available on the shelves at the local Target or Best Buy.
The intent is to allow medtech firms to build devices that are as easy to use as consumer devices but offer higher quality and greater data reliability. Devices that incorporate HIPAA compliance allow for user-specific data and tailored recommendations. For instance, HIPAA-compliant devices could process personal healthcare information such as a patient's medical history, which would allow the device to return far more accurate and relevant information than the general recommendations or symptoms overviews offered by mass-market devices.
To speed up development of this more robust healthtech, Amazon recently launched a program allowing selected voice-app developers to build HIPAA-compliant healthcare skills for Alexa. So expect to see Amazon's influence in the healthcare IOT market (and healthcare in general) rise. And expect more voice-controlled products and apps targeted at seniors.
Age-Appropriate UX
Whether or not a device is HIPAA-compliant or requires a prescription, it must deliver exceptional usability to truly benefit seniors. While certainly most seniors these days are computer literate, they are not digital natives.
Usability for seniors means no confusing interfaces. No designs too unfamiliar or space-aged.
No complex installation procedures, which pose a challenge for fading short-term memory. No tiny type that's difficult to read by anyone with age-related vision decline. No ill-placed buttons difficult to hit with arthritic fingers. (As hand-eye coordination and motor skills tend to decline between the ages of 55 and 65, it becomes more difficult to interact with UIs. For devices targeted at seniors, buttons should be large and well-spaced so that hitting a target precisely is not required.)
So what is usability for seniors? Thoughtful user experience (UX) design, such as incorporating skeuomorphic interfaces that resemble objects seniors are already familiar with, can go a long way toward making IOT devices more accessible to this growing audience. As can user interface (UI) design best practices like choosing colors that offer high contrast; using larger, cleaner fonts; and writing clear copy free of slang and jargon.
As our attention spans shrink and our short-term memory diminishes, it becomes more challenging to learn new concepts, such as navigating an unfamiliar interface. A straightforward UI navigation system can facilitate the user journey by making it quick and easy for older users to get from Point A to Point B and complete their intended tasks.
The Takeaway
Connected healthtech, from wearables to voice-powered devices to telehealth applications, are of tremendous benefit to seniors. The rise of smart healthtech is predicted to reshape our golden years by allowing people to stay healthier -- and in their own homes -- longer than ever. But this tech only works for the AARP set if the UX is frictionless and the UI is easy for seniors to interact with. And therein lies the challenge for UX designers.
If device makers meticulously design their products for maximum usability among this audience with unique needs, expect smart products that support aging well to become mainstays in most households. After all, who doesn't want to live a better, more independent life for as long as they can?
Sign up for the QMED & MD+DI Daily newsletter.
You May Also Like
---