Senseonics Pushes to Extend Eversense CGM's Use to 180 Days
Senseonics Pushes to Extend Eversense CGM's Use to 180 Days
The Germantown, MD-based company said it submitted a PMA application for the 180-day indication. Senseonics is working on getting a 365-day version of the Eversense CGM approved by FDA.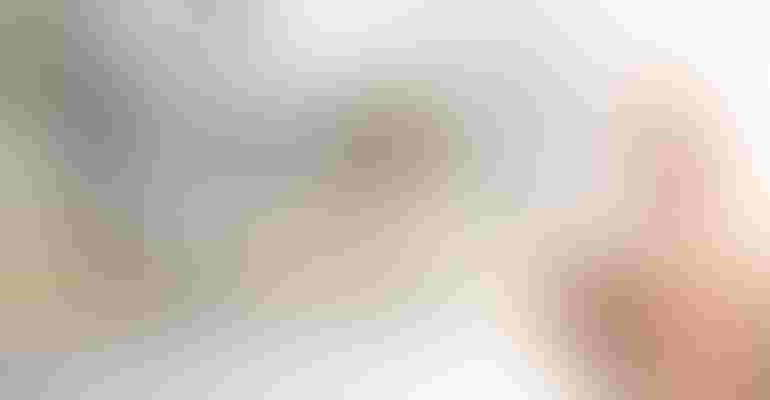 WrightStudio-stock.adobe.com
A new indication could help extend the use of Senseonics's continuous glucose monitor (CGM) system. The Germantown, MD-based company announced its PMA submission that would extend the Eversense CGM System to 180 days. The device is currently indicated for 90 days.
The device's PMA application is supported by clinical data generated from the PROMISE Clinical Study. The study had 181 participants at eight sites across the U.S. use the technology over 180 days. Results show the device had performance matching the Eversense 90-day system, with a mean absolute relative difference of 8.5%-9.6%. This result was achieved with reduced calibration, down to one per day, while also doubling the sensor life to 180 days.
Tim Goodnow, president and CEO of Senseonics commented on the PMA submission earlier during the company's 2Q20 earnings call.
"Following the PMA supplement submission in the U.S., our priority will be to bring the improved performance to the Eversense XL System in Europe, which we developed for the U.S. version of the product through our notified body in Europe.," said Goodnow, according to a Seeking Alpha transcript of the call.
Senseonics's Eversense CGM system continues to evolve. The device, which is considered a direct competitor to DexCom's CGM systems, first won a nod from FDA in 2018. About a year after the nod, Senseonics announced that Health Care Service Corporation (HCSC) - Blue Cross Blue Shield would provide coverage for the Eversense CGM System.
And earlier this year, the company won approval from FDA to include a subgroup in the PROMISE study that would gather feasibility data on the safety and accuracy of a 365-day Eversense sensor.
"We are currently testing configurations, demonstrating one-year stability and we are working toward IDE approval from the agency for the 365-day product in the first half of 2021," Goodnow said according to a Seeking Alpha transcript of the call. "We would then estimate beginning the trial enrollment in the second half of the year."
CGM's in general could play a major part in reducing in-person visits – which are challenged in the current healthcare landscape because of the pandemic. Kyle Rose, an analyst with Canaccord Genuity, addressed how CGM's could help "bridge the gap" during the pandemic.
In a research note, Rose wrote, "what our diligence with clinicians has made clear is that the med-tech industry has an opportunity to bridge the gap between telemedicine and in-person visits, not inasmuch as enabling remote surgical procedures but more so providing technology
and services that enable virtual care to do 'more.' This has clearly been demonstrated in the diabetes sector across the CGM and insulin pump space."
Sign up for the QMED & MD+DI Daily newsletter.
You May Also Like
---