Dexcom Has a Big Year Ahead
Dexcom Has a Big Year Ahead
In a one-on-one interview with MD+DI, Dexcom CEO Kevin Sayer shares the company's biggest lesson from 2021, expectations for G7, his concerns about the supply chain, and more.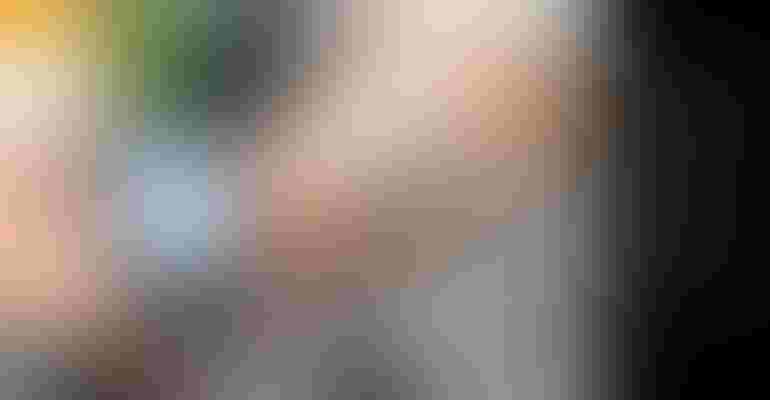 Ben Birchall / PA Images / Alamy Stock Photo
Dexcom learned a valuable lesson in 2021, CEO Kevin Sayer shared this week during the J.P. Morgan Health Care Conference.
That lesson is that expansion and access go hand-in-hand.
In an interview with MD+DI on Wednesday, Sayer elaborated on that lesson, as well as other key takeaways pertaining to the company's outlook for 2022.
"Often times, particularly internationally, continuous glucose monitoring is lumped into a couple of buckets. One bucket is fingerstick replacement and available to everybody, and another bucket is people who really want to manage their diabetes tightly who are very high risk," Sayer said. "That high-risk category is a product that carries a much higher price. Our product had been very much lumped into this higher-priced category in many of the geographies."
He explained that in healthcare, when there is a high-priced product, payers will frequently place a huge administrative burden around it that providers and/or patients have to go through to get the product. The idea behind doing so is that if the healthcare system is going to spend a lot of money, they want to make sure the user is willing to jump through the hoops in order to get access. That's where Dexcom found itself last year, particularly in Germany, a market where the company has grown successfully, but still hadn't gained access to most of the patients who would benefit from the company's continuous glucose monitoring (CGM) system.
"So, we went out to the reimbursement community and said 'look, we don't need this high price, we're happy to bring our prices down and create a different revenue per year per patient model if you put us on equal footing with others as far as the administrative burden," Sayer said. "And by bringing that pricing down you increase access to the product, then it's much, much easier to expand."
One reason that strategy makes it easier to expand, he said, is because the people who pay for the product are no longer putting up barriers. Not only that, but it can help ease the documentation burden that healthcare professionals are forced to go through in order to provide the device, such as running a trial period.
Dexcom has really taken an active approach to tackling these barriers in international markets, especially in geographies where the company has a direct presence, such as Canada, the United Kingdom, Germany, and now that Dexcom has acquired its distributor in Australia and New Zealand, the company plans to go after those markets in a similar manner.
Sayer referenced a study conducted by researchers in Belgium published and presented last year that compared Dexcom's system to a competing CGM system.
"They took patients on their product, put them on ours, and showed how much healthier these patients were on our product than they were on the competitor's," Sayer said. "Lower A1Cs, more time in range, everything was great. And at the end of this presentation somebody said, 'does this mean you're going to move all of your patients to Dexcom?' And the person speaking said, 'I can't because the government won't fund it.' When you hear something like that you go, 'wait a minute, we've got to fix this.'"
Newly released Dexcom G7 data is 'incredibly impressive'
In a Q&A that followed Sayer's presentation at the J.P. Morgan Health Care Conference, Robbie Marcus, a senior analyst at J.P. Morgan, remarked that the Dexcom G7 data is "incredibly impressive."
"Accurate amongst pediatrics and adults, and that's very difficult to do across all days, across all metrics," Marcus said.
The data, which was presented to the public for the first time at the virtual conference, is the same data that Dexcom submitted to FDA to support approval for the device.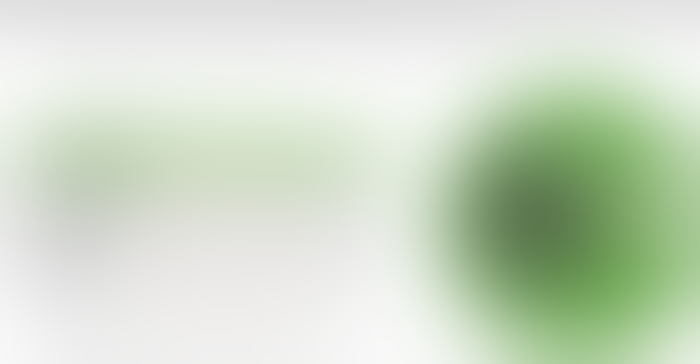 In the trial, G7 outperformed the regulatory interoperable continuous glucose management (iCGM) standards with better time-in-range performance of 93.3% compared to the FDA's standard of 87%. The way CGM technology is measured for accuracy is by a standard known as Mean Absolute Relative Difference (MARD), and the G7 registered an 8.1% MARD in children and 8.2% in adults.
"This is a real-time factory-calibrated iCGM that's going to set a new standard in the industry," Sayer said during his J.P. Morgan Health Care Conference presentation. "As I've said on many occasions, whatever you like about G6, G7 is going to do better."
One of the reasons patients are so eager to get their hands on the new G7 sensor is that it is 60% smaller than G6. There's also a smaller, easier to use receiver for those patients who choose that platform and there's more information in one place, Sayer said. Dexcom has also moved key insights which are currently found in the company's Clarity system directly to the G7 app.
"The performance of this product is something I really never thought I would see in nearly 30 years in this business," Sayer said. "And note the number of patients in this study in the matched pairs ... this dataset is three times larger than our G6 dataset and much larger than any dataset anybody else has ever produced in the industry. With a sample size this large, there is absolutely no doubt as to how this system will perform."
Sayer said the company submitted to FDA for approval of G7 in the fourth quarter last year. With respect to to the CE mark filing for G7, Sayer said the company would have expected that to come through in the quarter as well, but the new medical device regulation process in Europe has taken longer than expected.
"We've just been going through a lot of interaction with our regulatory authorities over there. We hope we're getting to the end of it and winding down, we don't see any showstoppers as far as gaining approval, we just don't have it," Sayer said. "I have learned a valuable lesson for myself, the sense of urgency of the approving bodies probably don't match mine ... but we've had good cooperative interactive discussions here and we hope we'll get through it in the near term."
Running a clinical trial with such a large sample size, during a pandemic no less, came with its own set of lessons learned.
"First of all, we learned about the ability of the sites we used to really hustle to accommodate us," Sayer said. "... So, if one place would have COVID trouble, another place might double their patient upload, and vice versa. Everybody was in this together."
He said the company also learned the other thing we learned how to be more efficient with respect to the mechanisms in play during a clinical trial.
"... We learned how to do things a lot better than we've done before in clinical studies, and we will be able to apply that going forward."
Is Dexcom worried about the supply chain?
"Yes, we have been very concerned about that ... for us, the biggest impact has been, quite candidly, shipping," Sayer said. "We took a long time to get very good at manufacturing our G6 product. It took us three years, and we're finally very good at it, and we have some inventory on hand, so G6 really hasn't been affected much by supply chain [challenges]."
But now that there's a major product launch coming down the pike, the supply chain could become a bigger concern.
"The biggest worry with G7 is, as one would guess, there is a disposable transmitter, the sensor and transmitter. ... So, we've got to have a chip for every one of them. We've worked very hard to make sure [we'll have] the chips we need for 2022 for 2023."
In addition to securing commitments for those critical components, Sayer mentioned alternative product development plans in case it becomes necessary to pivot.
"We're trying to mitigate in every way we possibly can."
Sign up for the QMED & MD+DI Daily newsletter.
You May Also Like
---