Winners Announced For Dare-to-Dream Medtech Design Challenge
Winners Announced For Dare-to-Dream Medtech Design Challenge
Six judges weighed finalists entries to choose their top three candidates and their votes were combined to arrive at the winners of the Dare-to-Dream Medtech Design Challenge. The people had their say too.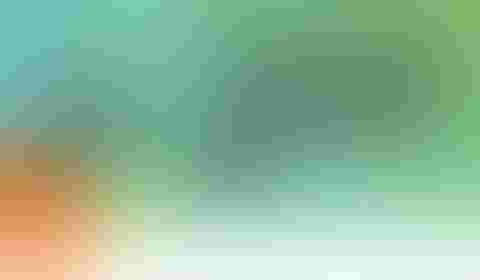 Entries to the Dare-to-Dream Medtech Design Challenge were varied and interesting, and finally the judges have spoken as have the people through their reader's choice voting.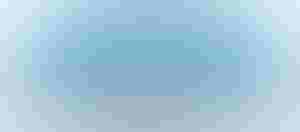 Dare-to-Dream Medtech Design Challenge is Sponsored by MD&M West
The grand prize winner is the Custom Smart Wearable Device submitted by Andrew Sweeney, Jennifer Lau, Krista Alley from Battelle. They will share $500 gift check and enternal bragging rights. The trio received a total of 463 points out of a possible of 600 from six judges.
"The development of a garment that can stiffen to resist movement and provide feedback to the user would be a valuable tool in both wellness and clinical application," said Emilly Gilles, technology development manager at Mayo Clinic Ventures in Rochester, Minnesota and a Dare-to-Dream judge. "As the market has seen the entry of numerous wearable devices, this concept would be a nice addition yet stand out with its unique capabilities of selective stiffening. Identifying strategies to keep the aging population well and maintain mobility will certainly have an impact on health care costs. 
Kadir Kadhiresan, another judge and principal in venture investments at Johnson & Johnson Development Corp., echoed Gilles.
"With the demographics changing towards more older population globally, such technologies could enable healthy independent living," he said.
The first runner up prize goes to Tiffany Chao, who submitted her vision for a Subcutaneous Tuberculosis Drug Implant. Chao will receive $250 having garnered 438 points from the judges. Her teammates on the submission are Swami Gnanashanmugam and Jonathan Pillai.
"An implantable approach to total therapeutic delivery and resorbable, is an ideal one for global medicine, in cases
where the drug could be a single application and minimal monitoring is required," said Dr. Paul Iaizzo, professor in the departments of surgery, integrative biology, and physiology, and the Carlson School of Management, who is also on the graduate faculties in biomedical engineering, neuroscience, integrative biology and physiology, biological science, and mechanical engineering at the University of Minnesota.
Wende Hutton, a Dare-to-Dream judge and general partner at venture capital firm Canaan Partners also liked Chao's submission.
"Increasing compliance with long-term TB therapy and thereby, increasing efficacy of treating TB are huge potential wins with a subcutaneous TB drug implant," she said.
In third place and eligible for a $100 gift check is Dr. Camille Newton for her entry of the PureWick female incontinence device. Newton's combined score was 390.
As judges were weighing finalists' entries based on criteria like creativity/design, market viability and potential impact on healthcare, the medtech community and readers of MD+DI were also making their choices. After a very close contest and more than 10,000 votes cast, the reader's choice award goes to Dr. Daniel Uzbelger Feldman who submitted his design for a Low-Dose Dental X-Ray Imaging System. 
But all the finalists have much to be proud of.  
"I am impressed with the level of thought and work already done with some of the concepts," Gilles said. 
 -- By Arundhati Parmar, Senior Editor, MD+DI
[email protected]
Sign up for the QMED & MD+DI Daily newsletter.
You May Also Like
---