Tyco Adhesives Launches Custom Coating Division
Tyco Adhesives Launches Custom Coating Division
Tyco Adhesives Launches Custom Coating Division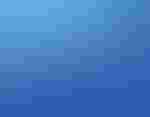 Turnkey coating services from Tyco Adhesives allow OEMs to outsource a challenging process.
Tyco Adhesives (Norwood, MA; www.tycoadhesives.com) has announced the inauguration of a custom coating division that will provide OEMs, converters, and suppliers with turnkey coating services. OEMs currently coating products in-house can now outsource what is traditionally a challenging process, according to the company, while leveraging the expertise of a 50-year-old tape and adhesives supplier.
Tyco Adhesives has experience in a broad range of applications from relatively simple to more complex, multiple-pass processes. Rubber, acrylic, and silicone-based adhesive systems are specialties.
The firm implements a complete product design program in order to optimize the conversion process and performance of the end product. Factors taken into account include customer specifications, endurance expectations, environmental conditions, processing parameters, and intended use of the product. A comprehensive test protocol and trial program allows a seamless transition to production, according to the company.—K.M.
Low-Temperature Process Developed for Titanium Nitride Production
Chemists at the University of Edinburgh in Scotland (www.ed.ac.uk) have developed a method to produce titanium nitride at lower temperatures than are currently the norm. The energy-efficient process may lead to a reduction in the production costs of medical implants, according to the researchers.
Titanium nitride is used to coat hip replacements and other implants as well as a host of nonmedical products. Production of the material typically requires temperatures between 800° and 900°C and costly high-vacuum equipment, because the rate of reaction between titanium and nitrogen is very slow at lower temperatures. An electrochemical process that uses liquid ammonia as a solvent has enabled Edinburgh's team of researchers to cause a reaction at temperatures ranging from –78° to 25°C. While electrochemical methods of production have been attempted before, Colin Pulham of the university's department of chemistry says the Edinburgh model is successful for two reasons: potassium amide has been added to the ammonia, and researchers have devised an innovative processing method.
"Most of the routes for [titanium nitride] production require high temperatures and expensive equipment, so there are significant energy and capital costs," says Pulham. "There are also drawbacks if you want to make precision tools, because the high temperatures cause them to deform. Our process offers an alternative low-temperature route for nitriding titanium-coated components, with no need for subsequent reheating," he adds.
The technology is available for licensing, and the university is currently seeking collaborative agreements with industrial partners. If you are interested in learning more, e-mail Ronald Kerr at the university's communications and public affairs office at [email protected].
Norbert Sparrow
Sign up for the QMED & MD+DI Daily newsletter.
You May Also Like
---