Tips for Award-Winning Medical Device Design
Tips for Award-Winning Medical Device Design
One of the best parts of my job is getting to attend the Medical Design Excellence Awards (MDEA) jurors' weekend each February.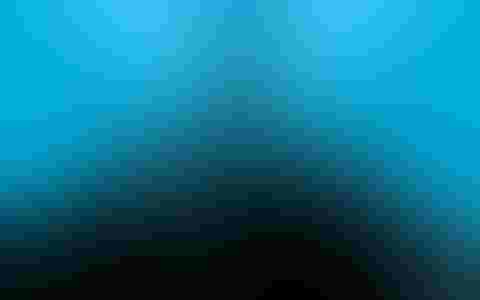 Jamie Hartford
One of the best parts of my job is getting to attend the Medical Design Excellence Awards (MDEA) jurors' weekend each February.
We round up a team of 12 esteemed engineers, designers, and clinicians—luring many of them to our office in Southern California from colder parts of the country just as winter is at its harshest—and then hold them hostage for two days while they comb through entry forms and product submissions. Their mission: to choose the most innovative products in 10 categories ranging from over-the-counter and self-care products to surgical equipment, instruments, and supplies.
I don't participate in the judging, but I do get to hang around and be a fly on the wall. It's fascinating to listen to the back-and-forth as jurors debate the merits of the products, each bringing their unique expertise to the discussion. After four years of watching and listening to these interactions, I've picked up a few tips as to what makes an award-winning design.
Dare to Be Different
The saying "if it ain't broke, don't fix it" doesn't really apply in healthcare. With U.S. healthcare spending at $2.8 trillion dollars and rising, everything in the system is fair game to be tinkered with. As 2015 MDEA finalist Krabat AS showed, it's OK to reinvent the wheelchair if you can make it better.
One of the most talked-about products in this year's competition was the Kiva Vertebral Compression Fracture Treatment System, from Benvenue Medical. As the company wrote in its submission, treatment of vertebral compression fractures hasn't evolved much over the past decade and a half since the advent of balloon kyphoplasty, which involves inflating a balloon within the fractured vertebrae and filling the resulting void with bone cement. The Kiva device abandons this technique in favor of an innovative deployment method whereby an implant made from a biocompatible high-performance polymer is delivered minimally invasively over a removable guidewire.
By challenging the paradigm, Benvenue Medical ended up creating a solution that offers patients better acute and chronic pain relief and a reduced rate of rehospitalizations for adverse events. It also snagged itself a spot among the MDEA finalists.
Keep It Simple
When people ask me what kinds of devices MD+DI covers, I explain that everything from a Band-Aid to a pacemaker is fair game for inclusion in our pages. The same is true of the MDEA program, and the breadth of technologies we see—even within individual categories—never ceases to amaze me.
It would be easy to think that the most technologically advanced products rise to the top, but that's not always the case.
Back in 2012, the jurors were presented with two lower limb prostheses in the rehabilitation and assistive-technology products category. One, the BiOM Ankle, was an advanced bionic device that could restore amputees to near-normal biological function. The other, the Niagara Foot, was a bare-bones prosthetic foot that, although simple in function, could be adjusted in the field and cost a mere fraction of the BiOM Ankle. After a spirited debate, the judges gave the gold to the humble Niagara Foot.
Make Sure It Works
Sometimes MDEA entrants send product samples with their submissions, which can be a great way to show the jurors firsthand just how great your product is. But that strategy only works if the device does everything you claim it does.
We have seen some devices malfunction spectacularly. I'll never forget the year we got a kind of surgical glue gun that, when turned on, commenced to spill out adhesive like a waterfall. There was glue everywhere. We had several engineers and even a brain surgeon there, but none of them could figure out how to make it stop.
Needless to say, that device wasn't a winner.
Join us in celebrating the 2015 Medical Design Excellence Awards Winners and Finalists in a special ceremony at MD&M East in New York City on June 9, 2015.
Jamie Hartford is MD+DI's editor-in-chief. Reach her at [email protected] or on Twitter @MedTechJamie. 
 [image courtesy of STUART MILES/FREEDIGITALPHOTOS.NET]
Sign up for the QMED & MD+DI Daily newsletter.
You May Also Like
---