The Medical Device Is Safe, But Would I Use It?
The Medical Device Is Safe, But Would I Use It?
At a time when regulatory requirements may be ensuring device safety and effectiveness at the expense of user experience, human factors professionals need to fight for a focus on the user.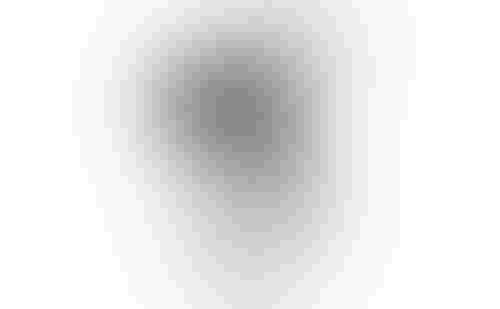 By Martin Bontoft
Thinking carefully about how physicians and patients view medical devices can yield useful design insights.
Most companies understand why they need to invest in ensuring that a medical device is as safe and effective as possible. Regulatory-focused human factors work is mandated, after all. The processes to ensure safety and effectiveness are systematic, mature, and relatively well integrated into medical device development.
But the human factors activities that deliver safety and effectiveness do not necessarily deliver a good user experience or, ultimately, a good product. In fact, some industry experts have observed unintended consequences of regulating human factors and design: Regulated activities can crowd out unregulated efforts to improve device design, and consequent increases in safety and effectiveness may be at the expense of user experience.1 In other words: The device is safe, but would anyone actually want to use it?
The activities that do deliver a good user experience are not as mature—at least, within this industry—or as well integrated into marketing and product development. Nor is their financial case well understood. Because the cost of developing a medical device is high and likely to rise further, the allocation of development money is likely to be placed where the return on investment is greatest.
As such, human factors professionals have a job to do: help the industry understand why a good experience matters. We need to establish a body of evidence that justifies expenditure on those activities and devices that fall outside the sphere of regulation in order to improve user experience and market acceptance.
Case Study: Exubera Inhaled Insulin
Among the most prominent examples of an FDA-approved product that failed to gain adequate market acceptance is Pfizer's Exubera inhaled insulin delivery system. Launched in 2006, the novel concept was the result of more than 10 years of development. Exubera was touted as a game changer and predicted to be a $2-billion-per-year product by 2010. In its first year, however, the product made only $12 million and was withdrawn from the market soon after, leaving a $2.8-billion hole in Pfizer's balance sheet.2
On the surface, Exubera looked like a winner. The device safely and effectively delivered insulin, and it did so rapidly and with minimal risk. Moreover, insulin delivery via an inhaler provided a seemingly attractive alternative to injectable insulin by eliminating the pain and inconvenience of needles.
But the several large pharmaceutical companies involved in Exubera's development failed to spot the warning signs and piece together the evidence to suggest that the product may not reach anticipated volumes.
From the perspective of the prescriber, inhalable insulin represented a dramatic step change that deviated far from clinicians' comfort zones and knowledge base amassed during the era of subcutaneous insulin delivery. Yet, this was not matched by a similar step change in efficacy; the bioavailability of the drug was much lower and much more variable, depending on user technique. It also came with the worrying introduction of new side effects.3 
In the end, the negative aspects of the product outweighed the advantages. It soon became clear that the device, though designed to be safe and effective, was nowhere near as small and discreet as a modern insulin pen. The delivery system was large and cumbersome, and looked troublingly similar to drug paraphernalia.2 Additionally, the dose was delivered via blisters, which were measured in milligrams rather than the "units" that were the basis of patients' prior knowledge and skill, and delivered a far lower control resolution.
Designers also neglected to realize that many people with diabetes are not particularly concerned about injecting themselves. They do, however, actively dislike the regular finger pricking required for blood glucose testing, which this system did not address. This new mode of delivery didn't even entirely replace injections; basal insulin—rather than postprandial—still required injection.
The Importance of User-Focused Research
Tactical, device-focused human factors work aimed solely at regulatory success could potentially develop the evidence to inform the type of situation that occurred with Exubera. But, on its own, this type of work may not be enough to change minds or direction for the following reasons:
It occurs after the decision to invest in a device type has been made and after considerable costs have been incurred.

It typically does not reach the decision-maker audience; it is considered tactical and not strategic.

Human factors professionals, like designers, want to improve the design of products; they will move heaven and earth before they admit defeat.
Because of these factors, the best approach is to conduct user-focused research in conjunction with device-focused user research. Design research includes a range of techniques that provide insights about people—not just users—and that do not require, or even presume, a device. This approach yields evidence that is likely to be relevant to device developers, but it is also relevant to a wider range of stakeholders. It will tell you, for example, not only whether people are likely to want your product, but why or why not, input that is essential to good product development.
Techniques inspired and informed by ethnography, such as contextual inquiry and design ethnography, are key to successful user-focused research. Both of these ethnographic field research methodologies seek to understand and explain—and thereby predict—user behavior, even though that behavior may seem inexplicable and even irrational. However, contextual inquiry best describes the research activities focused on people in a specific context of use, such as an operating theater or with a legacy device, such as an injector. Design ethnography, on the other hand, is slightly more open-ended, less focused on an existing context, and more likely to look obliquely at peoples' existence, perhaps because the device or context of use is so new.
Colloquially known as "deep hanging out," these observational research techniques are not as easy as they may seem.4 Researchers immerse themselves in the milieu of interest and attempt to understand the way things are through experience and questioning. Critical to this tactic is researchers' ability to make themselves open to the meanings, categories, and framework that others apply to things, which likely differ from the meanings they and other stakeholders apply.
It is through these meanings that we achieve the true value of user-focused research: We understand why people want our designs. With this knowledge, we can predict—or at least speculate about—incremental design improvements and new products and categories.
For example, on a design research project, I was observing total knee replacement surgery and looking for opportunities to improve the design of the instruments used to install the knee joint. The patient in this case, who had a spinal anaesthetic and was conscious, was asking the surgeon about all aspects of the operation. The surgeon, unaccustomed to this level of interest, warmed to the task and, in an atypical move, showed the patient the knee joint before implanting it. The patient, in response, was clearly moved by the exotic nature of the materials, the meticulous level of finish, the evident science behind its design, and the skill and attention of the surgical team.
For me, the replacement knee was something that fitted to the instruments. For the surgeon, it was something that had to be protected and installed precisely. But for the patient, it embodied something altogether different: care, mobility, and freedom from pain.
This is more than an anecdote; it is an example of how ethnographic field research yielded some important design opportunities at the tactical and strategic levels. Three people shared the same experience and had three completely different perspectives. It is only by valuing and integrating all of them that we fully understand the user-centred perspective on our designs.
We considered, for example, that the rehabilitation of this patient would be affected by the emotional connection he now had to that device. In turn, he would trust that implant and challenge himself to use it to its fullest, engaging in his rehabilitation and, consequently, improving surgical outcomes. Further, if this is true for him, it may be true for others. And all of this is testable.
If these suppositions were true, what could the implications be? Tactically, the packaging had never been designed to support end-user engagement and rehabilitation. A simple design exploration project could be initiated to quickly develop packaging concepts from this new perspective and judge their relative worth.
More broadly, how else could the device maker support the surgeon and team in managing the negative, as well as the potential positive, psychological impacts of this surgery? The device is clearly implicated in this, but what else affects the patient's mind-set and how could these things be influenced?
Further, does the device maker simply want to sell product, or is there a higher value role available here? Would it be interested in becoming the emotional and intellectual partner of the clinician in an effort to improve outcomes? There may be exciting new positioning as a result.
This kind of thinking also makes us more relevant to an increasing number of stakeholders, such as payers. It may provide more opportunities for meaningful conversations, a wider set of relationships, and sell more product.
Conclusion
By observing the use environment and being sensitive to what is happening, design researchers can spot signals and extrapolate them into new opportunities—whether simply useful or transformational. At the same time, we also achieve the tactical, or device-focused, aims. We will see the coping strategies employed by people using the equipment and can extrapolate those into human factors and design opportunities.
Companies that explore this type of work will discover for themselves the potential value in new ideas and perspectives. Human factors professionals have to make it easy for them, though, by making the focus on user experience as accessible as they have made the concept of safety and effectiveness while illustrating the value of doing so.
References
1. Stephen B. Wilcox, "Relying Exclusively on Trial and Error Makes No Sense," [online] (Santa Monica, CA: Human Factors and Ergonomics Society, 2013 [cited 6 May 2014]); available from Internet: http://www.hfes.org/web/HFESMeetings/HCSPresentations/hcs2013wilcox.pdf.
2. Avery Johnson, "Insulin Flop Costs Pfizer $2.8 Billion," in The Wall Street Journal [online] (New York, NY: News Corp., 19 October 2007 [cited 6 May 2014]); available from Internet: http://online.wsj.com/news/articles/SB119269071993163273.
3. Lutz Heinemann, "The Failure of Exubera: Are We Beating a Dead Horse?" in Journal of Diabetes Science and Technology, (Foster City, CA: Diabetes Technology Society, May 2008 [cited 6 May 2014]); available from Internet: http://www.ncbi.nlm.nih.gov/pmc/articles/PMC2769732/.
4. Clifford Gertz, "Deep Hanging Out," in The New York Review of Books (New York, NY: The New York Review of Books, 22 October 1998 [cited 6 May 2014]); available from Internet: http://hypergeertz.jku.at/GeertzTexts/Deep_Hanging.htm.
Martin Bontoft is head of design research at Team Consulting Ltd.
Sign up for the QMED & MD+DI Daily newsletter.
You May Also Like
---