Serial Entrepreneur, Inventor, and Philanthropist Al Mann Dies At 90
Serial Entrepreneur, Inventor, and Philanthropist Al Mann Dies At 90
Mann has been credited for bringing notable technologies like rechargeable pacemakers, implantable insulin pumps and the world's first bionic eye to market.
Arundhati Parmar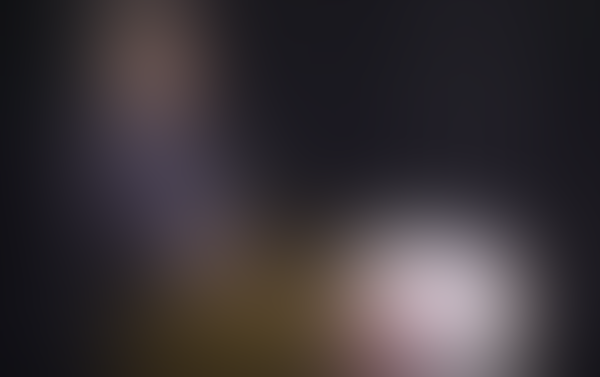 Alfred Mann addresses an audience after receiving the MDEA Lifetime Achievement Award 
A stalwart in the world of entrepreneurship, invention and philanthropy has passed away. Alfred Mann died Feb. 25. He was 90.
Mann, who won the MDEA Lifetime Achievement Award in 2011, founded founded and largely funded 14 companies. Nine of them were acquired for a cumulative of $8 billion and three of them went public.
His entry into the world of medical devices happened after his founding of a company called Spectrolab in 1956.
"One of our good customers was Johns Hopkins University, whose Applied Physics Laboratory was trying to advance medical products by using the methods developed in the military and aerospace programs," Mann recalled in an interview in 2011 with MD+DI. "In 1969, [Johns Hopkins] came asking me to develop a long-lived cardiac pacemaker with some of the Spectrolab technology."
That prompted Mann to create Pacesetter Systems the first commercial, rechargeable implantable pacemaker and the company  was born. The same company was also responsible for the creation of the implantable insulin pump and continuous glucose monitoring systems.
Pacesetter Systems was later sold to Siemens and later to St. Jude Medical, which bought it for $500 million in 11994. The insulin pump business was spun off as MiniMed Technologies. In 2001, Medtronic bought MiniMed and another Mann company for $3.7 billion.
"Al's contribution to the diabetes field is unparalleled...," said Kent Kresa, Chairman of the Board of MannKind Corporation, in a statement announcing his death.
Mann himself was acutely aware of the effect his company has had on legions of diabetes patients.  
"The devices we produced have really revolutionized the treatment for Type-1 diabetes." he told MD+DI in the 2011 interview. 
Another FDA-approved drug-device combination diabetes device did not fare as well. The Afrezza inhaled-insulin product was licensed by Sanofi in 2014 but the partnership to market the device ended earlier this year.
A notable company that bears Mann's mark is Second Sight Medical Products. The company was founded by Mann and one of his investor friends back in 1998 and developed the world's first bionic eye called the Argus II in 2013. That achievement led MD+DI editors to honor it with the Company of the Year award. 
Mann was also a major supporter of institutional research. He founded and endowed the Alfred Mann Foundation, a nonprofit research organization dedicated to advancing medical technology. He also founded Alfred E. Mann Institutes for Biomedical Engineering at the University of Southern California, at Purdue University, and at the Technion–Israel Institute of Technology.
The institutes function as business incubators for medical device development that are principally endowed by Mann.
"What I'm trying to do by supporting research at universities is to have some of my work to continue to solve other problems. The institutes at the universities are looking at a number of applications," he said in the 2011 interview. "For example, one of the programs is working to develop a micro-mass spectrometer that could be used for detection of cancer. There's also some work underway to develop surgical glues that are vastly better than what exists today," he says. "There's also research on a fascinating new cancer therapy that may be able to cure major cancers."
Mann earned a bachelor's and master's degrees in physics from UCLA while his graduate work focused on nuclear and mathematical physics. He held honorary doctorate degrees from the University of Southern California (USC), The Johns Hopkins University, Western University, and the Technion Institute.
Further, Mann served as a trustee for USC, was a member of the board of overseers of the Keck USC School of Medicine, and served as the chairman of the Southern California Biomedical Council—a nonprofit organization devoted to supporting the biomedical industry in the Los Angeles metropolitan area. He was a research professor at USC was also an adjunct professor in the UCLA Department of Bioengineering.
Arundhati Parmar is senior editor at MD+DI. Reach her at [email protected] and on Twitter @aparmarbb 
Sign up for the QMED & MD+DI Daily newsletter.
You May Also Like
---