Purpose-Built Medical Devices: Design and Engineering for a Long and Healthy Hardware Lifecycle
Purpose-Built Medical Devices: Design and Engineering for a Long and Healthy Hardware Lifecycle
Healthcare technology developers can achieve significant cost efficiencies and stretch product lifecycles in their hardware platforms by taking the right approach to design and engineering.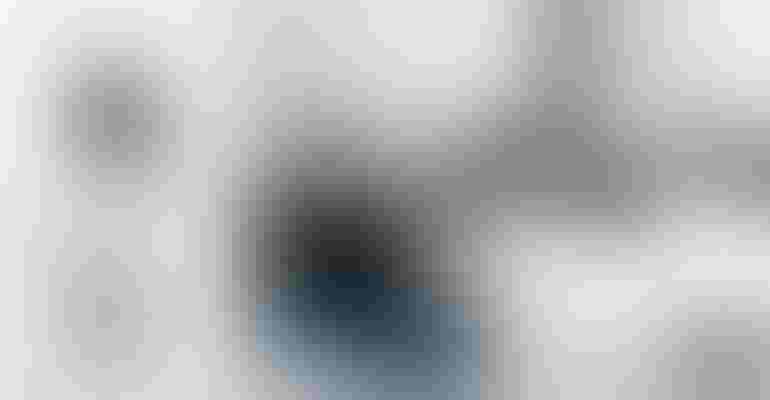 Technology developers can reap significant cost and performance benefits over the product lifecycle by incorporating DFM and VAVE processes into their hardware platforms.
Image courtesy of MBX Systems
Every decade, numerous innovations in medical equipment design increase human longevity. The success has been so great that we depend on these machines and devices to be operable 24x7x365.
Consider a medical cart. At the heart of each cart is the technology that supports the connected machine's purpose, plus any number of peripherals—such as displays, cameras, and touch screens—to perform the essential service, whether that's producing sonograms, monitoring patients' vitals, collecting surveillance data, or a host of other functions.
If any operational component of a cart goes down, it can cause critical delays in patient care or life-saving treatments, lost revenue, and headaches trying to scramble to replace or repair the cart. There are also cost considerations—the failure of one component may result in damage to expensive equipment or unplanned labor costs to fix or replace it.
That's why designing your medical device for longevity is critical. Healthcare technology developers stand to reap significant cost and performance benefits over the product lifecycle by incorporating design for manufacturing (DFM) processes in the initial hardware development and value analysis/value engineering (VAVE) processes to continually optimize the components and performance after the product has been introduced to the market.
Design for Manufacturing
For both DFM and VAVE, the devil is in the details. In the product development phase, the DFM process takes into account design factors that can significantly reduce your risks and/or costs before going into production. It considers even the seemingly smallest elements, like whether the hardware components need a small spacing mechanism to prevent potential damage in shipment. That detail can save thousands of dollars and countless hours over the lifecycle of the product.
The right DFM partner also takes a holistic look at your device for component availability and lifecycle, manufacturability of existing design, functional tests, quality inspection points, tooling concerns, and packaging solutions.
Medical carts must be physically rugged, portable, and reliable. They also may require the latest-generation graphics cards for image processing and analysis that need extra horsepower to run effectively. Utilizing DFM, the hardware engineers will incorporate high-performance CPUs and memory cards paired with the right power supply to keep carts functioning at their peak. The process is both detailed and intentional to provide cost and performance efficiencies for long-term product lifecycle longevity and value.
Value Analysis/Value Engineering
In a similar vein, VAVE is a structured process of evaluating all the components in an existing hardware platform. The goal is to provide ongoing incremental adjustments over the life of the platform to reduce costs and/or increase performance and efficiency. The process prompts questions such as:
How does a particular part function? What are its connections to other components? How does it affect the platform as a whole? What happens when it degrades, malfunctions, or breaks?

How are components tested for quality and performance? What is their variability rate? How do other similar components perform during testing?

How does the assembly and installation process affect the platform's performance? Does the configuration and housing allow for easy implementation and simple maintenance?
Analyzing these issues helps ensure that the components selected for the original design continue to perform the best for the use case, won't cause critical downtime, and provide efficiencies and savings in the long run.
Ultimately, in addition, the right DFM and VAVE partner has the knowledge and expertise to help you achieve compliance to meet strict medical safety regulations. If a patient touches a device, for example, there could be repercussions in terms of sanitization. A partner can recommend safe materials and design for appropriate spacing in its environment.
Both DFM and VAVE processes can help technology developers achieve their mission-critical objectives, including the need to provide life-saving care and attain year-over-year cost reductions in capital expenses. The right methodology and the right partner will ensure you meet these goals.
Sign up for the QMED & MD+DI Daily newsletter.
You May Also Like
---