Opportunities for User Experience Innovation in Wearables
Opportunities for User Experience Innovation in Wearables
Until developers of wearable devices get the user experience down pat, the technology will struggle to gain adoption.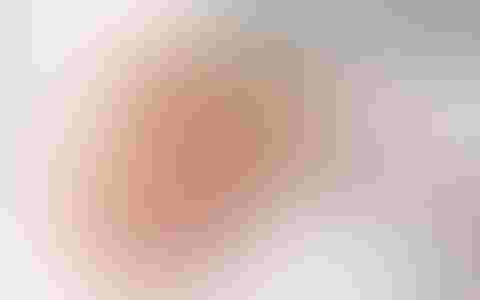 Until developers of wearable devices get the user experience down pat, the technology will struggle to gain adoption.
Steve McPhilliamy
The Near&Dear wearable device allows remote monitoring by caregivers.
The growing trend of personalized medicine and a movement toward performance-based health outcomes are both responsible for driving significant market demand for wearable technology. However, while wearable sensors and backend analytics are evolving to support these trends, the user adoption puzzle has yet to be solved.
A range of core user-interaction issues persist, preventing companies from successfully capitalizing on the massive market opportunity presented by wearable devcies. From redundant device screens and feedback methods to user comfort, fit, and relevance issues and poor data organization, current shortcomings in wearable device design reveal that the optimal user experience has yet to be realized.
Understanding user behaviors, attitudes, and lifestyles is the key to solving the wearables adoption puzzle and can inspire the next generation of successful wearable technology. Until developers can innovate solutions that allow users to effortlessly access relevant information to inspire wise health decisions, and seamlessly integrate those solutions into users' lives, sustained user adoption will continue to elude them.
Start with Understanding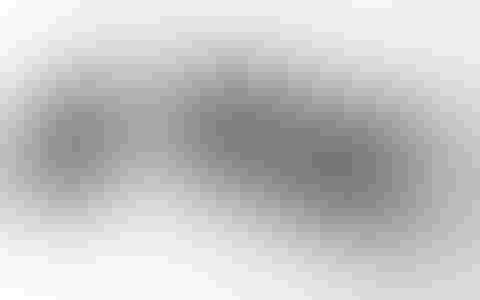 PhysIQ's predictive analytics wearable sensor technology platform predicts and alerts doctors of cardiac anomalies that could signal major health issues.
Applied ethnography can help OEMs and developers effectively navigate these variables and deliver more meaningful innovation in direct response to current wearable design challenges. Leveraging qualitative research that includes in-context observations and in-depth interviews with relevant product stakeholders to characterize needs, applied ethnography can help developers better define the requirements of a device and increase its chances for market success. Several opportunities exist for developers to take advantage of this approach in the wearables space today.
Eliminate Disease Stigma
While few people living with a chronic disease want to announce it to the world, even fewer would willingly don a conspicuous medical device to openly advertise their condition—whatever the health benefit might be. For chronic disease populations ranging from high-risk cardiac patients to diabetics, opportunity exists for better designed, discreet systems that monitor and guide sound health decisions.
Successfully leveraging their understanding of chronic heart disease patients' needs, Chicago startup PhysIQ created a proprietary predictive analytics platform by the same name that predicts and alerts doctors of cardiac anomalies that could signal major health issues. The system features a behind-the-ear wearable sensor technology that works in tandem with a slim-profile chest-worn sensor strap to record and analyze heart rate, pulse transit time, motion and activity, ambient temperature, and skin temperature. Recognizing that the platform could only be as effective as the aggregate wear-time of the patient, the company designed the platform using a user-centered approach to ensure the hardware design fit within their lifestyle and met their needs for comfort and discreet design. A resulting technology partnership with Samsung and a grant from the U.S. Agency for International Development are evidence of the value that this approach had for the platform's design.
Provide Actionable Advice
The greater the behavioral change required, the less likely a user will be to embrace it, no matter how positive an impact that change promises to have their life. In decision-making surrounding matters of health, clarity and understanding are primary user requirements. User prompts and tasks transmitted through a wearable that are the least bit ambiguous, complex, cumbersome, or anxiety-inducing are the leading reasons a user will abandon a device and never look back.
Unfortunately, many technologies on the market today have succeeded in overwhelming the user with meaningless data that does not fit into their personal lifestyle. Only when users can easily act on the advice or content from a wearable device will they begin to rely and depend on it. Understanding this helps frame the problem for developers in a new light and drive goal-oriented solutions that solve real user needs in a fluid and intuitive way.
Leverage the Positive Influence of Others
The influence that a loved one can have on a relative's health decisions is enormous and can outweigh that of even a primary care physician. Beyond their familial connection, the focus and time that a family member dedicates to ongoing communication and oversight in guiding health regimens can drive positive outcomes. To make this possible, however, a family caregiver needs real-time access to the state of their loved one's health and insight into a physician-prescribed course of medical treatment.
Leveraging this substantial influence and our insight into these specific user needs, our design team developed Near&Dear, a Red Dot Design Award–winning wearable technology platform. Near&Dear enables remote monitoring by caregivers and gives them full, ongoing visibility to physician recommended activities for their loved one, along with updates as to whether they've acted on those recommendations. Through unobtrusive communication methods, the platform allows caregivers to provide subtle nudges and emotional support to their relative to ultimately have a positive impact on their health.
Applied ethnography is ultimately a gateway to garnering a deep understanding of leading user needs, attitudes, and behaviors required to drive meaningful innovation in wearable technology. Companies that adopt this approach in their development pursuits are poised to launch new solutions with the best chance for market success.
Steve McPhilliamy is a partner at Insight Product Development (Chicago).

Sign up for the QMED & MD+DI Daily newsletter.
You May Also Like
---