Gender-Specific Device Designs Emerging as Trend
Gender-Specific Device Designs Emerging as Trend
NEWS TRENDS

Products designed for women will become widespread, predicts Christina Anné.
Some device companies have been giving more attention to the anatomical differences and needs of the sexes. Is this just a marketing ploy or should manufacturers be addressing the specific needs of patients based on gender? A few companies are operating on the latter idea, from designing gender-specific implants to launching an entire company division devoted to devices just for women.

"I think what we're learning in women's health research is that it's more than the fact that each of our waterworks is different," says Sheryl Conley, group president of Americas and global marketing at Zimmer Holdings Inc. (Warsaw, IN). Conley also serves as the firm's chief marketing officer. "At the very cellular level, DNA is actually structured differently. Every cell has a sex bias."

Cook Inc. (Bloomington, IN) has gone as far as starting a new company division to design therapies specifically for female patients. "Right now it is rare to have a women's health division in a large company, but it's definitely a trend that will pick up as more companies realize the need for gender-based medicine," says Christina Anné of Cook. Anné is the global small business unit leader of the company's women's division. "The idea of launching a women's health business unit basically came down to the fact that there are gender-specific treatments that are targeting the female patient."

The business unit will serve females from their teenage years to 60 years and older, in the areas of obstetrics, embryology, and gynecology. In the future, it may move into technologies that address cardiovascular disease, obesity, and breast cancer diagnosis. For the adolescent population, the division is working on products to treat overweight teens and sexually transmitted diseases.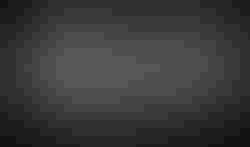 Zimmer's Gender Solutions knee replacement accounts for the narrower and thinner shape of a woman's knee.
Zimmer also recently introduced an orthopedic technology designed for a woman's body. Its Gender Solutions knee replacement takes into account the three-dimensional, narrower, and thinner shape of a woman's knee rather than just making a generally smaller implant. The device also accommodates a more natural range of motion. All of these developments were made as a result of statistical and anatomical differences that Zimmer saw between men and women.
A few years ago, Zimmer began looking at multiple demographics within total joints and saw a large increase in the number of knee replacements, along with a shift to more women having joint replacements than men. According to Conley, about 65% of all total joint replacements are performed on women.
"Sex does matter here. In orthopedics, that's the other thing we've been learning. Our hormones are different, and we see different rates in osteoporosis, which has a big effect on orthopedics," says Conley. "So, I do believe that this is an important next step in the treatment of women, who represent a larger portion of total joint replacement than males. More women have hip fractures than males because of conditions such as osteoporosis."

Conley also predicts that many companies will have gender-specific products in five years. Zimmer is looking into expanding its gender solutions across all of its orthopedic business segments, including the hip, shoulders, elbows, trauma, and spine to address the differences in male and female anatomical needs.
Copyright ©2006 Medical Device & Diagnostic Industry
Sign up for the QMED & MD+DI Daily newsletter.
You May Also Like
---