Confronting the Epidemic of ICU Alarms
Confronting the Epidemic of ICU Alarms
Alarm fatigue poses serious safety risks to patients and is a major source of nursing dissatisfaction. How did we get here and how can we fix things?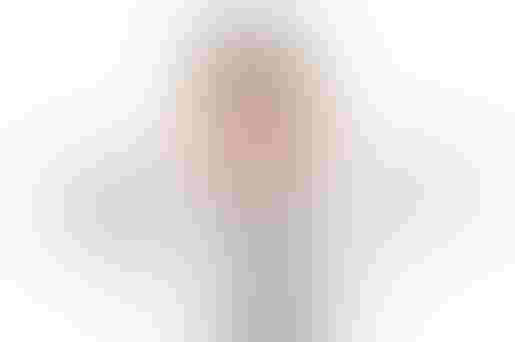 Alarm fatigue poses serious safety risks to patients and is a major source of nursing dissatisfaction. How did we get here and how can we fix things?
Andrew Hyncik
Step into an ICU and you will experience a world of hustle and bustle, but also one of noise--most notably loud and piercing alarms, emanating from multiple bedside devices. These alarms, most of which have little clinical value or are simply ignored, are at best frustrating to the clinical staff and at worst harmful to the patient. While they can overwhelm nurses and cause what is referred to as "alarm fatigue," they can also interrupt the patient's sleep, which is essential for their recovery. So much for creating a healing and comforting ICU environment!
Audible alarms and alerts are an essential part of any bedside, life-critical, and safe technology. There is simply no way around them. But somewhere along the way, we seem to have created a monster of a problem. Lately, there has been much talk about how "alarm fatigue" poses serious safety risks to patients and is a major source of nursing dissatisfaction. Solutions, however, still seem elusive. So how did we get here and how can we fix things?
Below are some of the leading causes of excessive alarms in the ICU:
Hair-trigger settings for certain devices and modes of operation. These are either configured this way "out-of-the box" or have been set to minimum thresholds by biomedical staff (or others who don't fully appreciate the dynamics and issues within the ICU.)

Mandatory, regulatory-imposed alarms and alerts. This includes the types of sounds and their volume settings.

Conflicting & competing alarms (tones and pitch) between various devices and vendors. These devices usually operate totally independently from one another with little being done to consider the clinical context.

Lack of standardization and harmonization between device manufacturers for how to manage alarms & alerts.

More technology and devices at the bedside = more opportunities for alarms. With increasingly acutely ill patients treated in ICUs, it is no surprise to find more advanced technologies and devices around their beds. For example, some acutely ill patients can have up to 20+ active infusion devices at any single time!

Some manufacturers rely on alarms and alerts as mitigations for risks.
Looking ahead, it is clear we need to do something to rein in this runaway alarm train. The trouble is that alarms can be highly complex, very often requiring an intimate clinical and technical understanding of each medical device. New systems and solutions are already available or being developed. Several fall into the "Remote Alarm Management" or "Alarm Escalation" categories. While they represent some hope for improvement, are they really addressing the underlying problems or are they merely displacing the alarms from one location to another?
Perhaps one way to look at the situation is to recognize that there are different layers or levels of alarm management:
Level 0:
Independent, totally stand-alone devices with basic or no configuration, alarming directly and only at the bedside.
Level 1:
Devices offer a higher degree of customization and configurable trigger thresholds, alarm/alert tunes, pitch, and volume settings. This can be done on the device itself or remotely (wired or wireless) for all similar devices from the same manufacturer. Various alarm/alert thresholds can also be customized and be location-dependent. Bedside devices still alarm as always.
Level 2:
Devices can send all alarm and alert notifications to a remote/central monitoring system (one-way only). Such remote alarm management systems can be exclusive to the bedside device maker or done through a third-party system. No "filtration" or "smart algorithm" used here for sorting through the various incoming alarms. All alarms and alerts get reported to the central system. Bedside devices still alarm as always.
Level 3:
Smart alarm algorithms can better screen or filter incoming alarms from individual devices from the same manufacturer. They can perform device-specific "alarm triage" and give the remote station nurse a priority list based on the criticality of the alarms. Additionally, smart algorithms can help send notifications to the central monitoring station potentially  before a bedside alarm for a device even gets triggered. By closely observing trends and patterns (e.g. rising line pressure in an infusion pump) they can proactively alert nurses to a potential alarm situation such as an occlusion in a line. Alternatively, device alarms may first be triggered (visually and audibly) at the remote station first. Bedside devices may not have to alarm if prompt action is taken by the nurse at the remote station. The remote station nurse can acknowledge the incoming alarm and a countdown begins (say 20 seconds) after which--if the nurse hasn't arrived or resolved the alarm condition--the bedside device audible alarm will automatically get triggered. Also, if the remote station nurse does not acknowledge the alarm within a specified time at her station, the alarm automatically goes off at the bedside and may also be sent to other nurses using an alarm escalation/dispatch system.
Level 4:
Taking data from all bedside systems, the advanced remote alarm station uses "contextually aware" algorithms using artificial intelligence which can provide even more precise, predictive, and clinically pertinent alarm information. Such a system could significantly reduce bedside alarms, alarms in general, and it could improve nursing workflows by prioritizing and directing only high-priority alarms to the right clinician. That way, nurses are swiftly dispatched to where they are needed most, not just to where they hear a (potential nuisance) alarm ringing. The advantage of Level 4 over Level 3 is the complete patient picture (versus vendor/device specific alarm triage) and the contextually richer information resulting from the simultaneous combination of data from multiple application and monitoring devices.
In a more detailed form, these five levels of alarm management could help define the developmental roadmap and create broadly accepted criteria for ICU alarm systems.
Do you have any experience with critical care alarm management? Perhaps you have some thoughts or opinions on the topic? Jump in and leave a comment below.
Andrew Hyncik is an International Strategic Marketing & Product Development veteran with 20 years of experience in the MedTech, Healthcare and Pharma industries. To read more articles from Andrew, visit or subscribe to Parifornia.com : Insights in international marketing and business.
[Image courtesy of STOCKIMAGES/FREEDIGITALPHOTOS.NET]
Sign up for the QMED & MD+DI Daily newsletter.
You May Also Like
---