Attaining Device Usability Success Through Human Factors Validation
Attaining Device Usability Success Through Human Factors Validation
Technology is landing in the hands of more end users of various populations. Determining what defines useability is shifting as a result.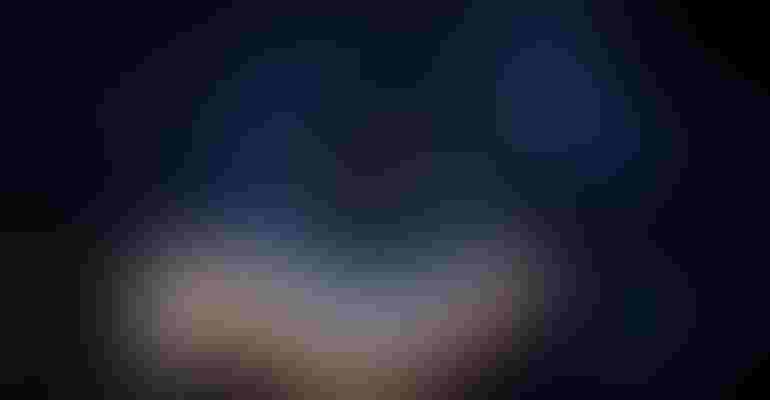 Image Credit: Ievgeniiya Ocheretna via iStock/Getty Images
As technology continues to become more sophisticated and ubiquitous, its value isn't necessarily rooted in the general widespread availability that many people have become accustomed to today.
The real worth of a given device, tool, or application is determined by the level of usability that can be experienced by the vast members of the population who will come in contact with the technology.
Usability has become a fundamental platform for gauging commercial success as well as ensuring positive real-world outcomes. According to Denise Forkey, director of human factors strategy – advisory at UserWise, LLC, a consulting company that focuses on assisting in the development of usability engineering best practices for medical device companies to facilitate the development of world-class products, there are specific elements to usability that are especially important today: regulatory success and market adoption.
Regulatory success is based on use safety, efficacy, and overall benefit-risk ratio while market adoption is based on how useful the technology is within the marketplace and how easily it is utilized. As the concept of useability continues to gain more momentum among FDA, the implications of a device successfully passing a human factor validation study, or summative usability testing, as a means to prove usability and safety for end users becomes that much more noteworthy.
"A tool is only helpful to the market if it can be used," said Forkey, who will be presenting an educational session "4 Keys to Successful Human Factors Validation" at the BIOMEDevice conference in Santa Clara, CA, Nov. 15.
"While it might be safe enough to pass regulatory scrutiny, in the world where users have many competitive options, which tool will patients and caregivers choose to use? This typically comes down to usability," Forkey told MD+DI. "The more optionality that is provided with technology solutions and the expansion of user groups, understanding the user needs and difference becomes extremely important as we contemplate adoption and access."
Among the examples of successful human factor validation that Forkey will address is relying on adequately trained study personnel. "Usability testing methods are different from those used in clinical or pre-clinical studies, where you are 'over supporting' the users of the product," Forkey explains. "During the presentation, I'll share important aspects of training and preparation to ensure all personnel involved in the study, such as trainers, moderators, observers, and support staff, are ready to work together to ensure a successful study."
Forkey said that she also plans to share tips and tricks for optimizing the recruitment and scheduling process to help reduce challenges associated with recruitment for usability studies, especially with larger target numbers for human factors validation.
"Some people have a perception that implementing usability can be costly," she said. "In this presentation, I will also discuss cost-effective ways to optimize the user interface earlier in development to ensure companies can successfully pass human factors validation the first time, without requiring reoccurring additional expenses throughout the lifetime of the product, for example, extended training programs or expanded customer support to make up for subpar usability."
Human factors Validation Vs. Design Validation

Today's web-based applications and digital tools have the potential to expand their capabilities to new user populations, said Forkey. As such, usability related to these populations must be considered during design and development, i.e., medical products must be designed for safe use by all intended users. There's a difference between design validation and human factors validation, however.
"Design validation is testing that is conducted at the end of product development to show that the device is designed to meet the 'defined user needs and intended uses,'" Forkey said. "Human factors validation is one part of design validation, where we specifically evaluate whether the product can be used safely and effectively by the intended users for its intended use in the intended-use environment. FDA has issued specific guidance on how they expect human factors validation studies to be designed and conducted, for example, there must be a minimum of 15 users per user group, participants must be U.S. residents, and subjective feedback must be collected from participants in addition to observational data."
Identifying & Addressing Misconceptions
Those who don't understand the appropriate methods and acceptance criteria in human factors validation will run the risk of needing to repeat their human factors validation, which can lead to increased costs and commercialization delays, Forkey said.  
Manufacturers also increase the risk of losing any competitive advantage and will likely experience delays in regulatory submission approvals or endure a product recall when usability is not adequately considered during medical product development, said Forkey.
Not adequately considering usability can also have significant negative financial ramifications. "The earlier usability is considered, the cheaper the impact to the organization," Forkey said. "We also must understand the interplay between environment, access, and understanding as we rely on these tools to gather medical information, inform clinicians with accurate information, and support clinical decisions and treatment options."
Sign up for the QMED & MD+DI Daily newsletter.
You May Also Like
---