Using R&D Outsourcing as a Competitive Tool
Using R&D Outsourcing as a Competitive Tool
Medical Device & Diagnostic Industry MagazineMDDI Article IndexOriginally Published March 2001  Outsourcing R&D can be a valuable part of a company's business strategy, so long as the partnership is constructive and mutually satisfying.Don W. Caudy
Medical Device & Diagnostic Industry Magazine
MDDI Article Index
Originally Published March 2001
Don W. Caudy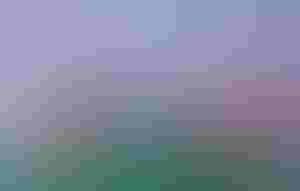 A growing number of medical device companies are outsourcing R&D. They are doing so to reduce time and money expenditures, to free up resources for other endeavors, and to reduce financial risk. In the U.S. medical device and diagnostics market, R&D projects have traditionally been the last to be outsourced, though this situation is changing. As evidenced by performance in the financial markets, product innovation is a major driver of top-line growth. To succeed in this competitive environment, today's medical device companies must develop authentic and meaningful relationships with their clients, leverage existing assets, continually and quickly develop better products, and increase their market share—all while controlling costs. When properly planned and executed, outsourcing of product development and research can help to maximize innovation and overall company performance.
BACKGROUND
In the early 1500s, Italian Renaissance sculptor, painter, architect, and poet Michelangelo organized what may have been the first truly virtual company. He developed a network of trusted suppliers, artists, and stone masons to supply the materials he needed for his work. The comprehensive records he kept for his projects detail the excellent guidance he provided his vendors and his careful monitoring of quality and costs.
Subsequent managers were slow to follow Michelangelo's outsourcing lead. By 1930, however, firms in the United States were offering R&D services on a contractual basis, although mainly to government markets. Nearly 70 years later, in August 1999, R&D Magazine suggested that outsourcing "may become the next hot technological trend as corporate technology managers look for ways to support their strategic goals." The same magazine's forecast for 2001 predicts that "industry will continue to emphasize various forms of partnering and collaborations, including relationships with other industries, federal laboratories, and international facilities."
It is estimated that the U.S. medical device and diagnostics industry currently outsources more than $300 million in R&D. This figure has been growing at consistent rates for a number of years, and continues to accelerate. Though $300 million may not seem like a large amount, when compared with the dollar totals of other industries and outsourced tasks the potential for growth is evident. Companies should consider these statistics:
In 1998, U.S. pharmaceutical companies outsourced 15% of their manufacturing projects, 21.5% of their clinical evaluations, and 14% of their R&D endeavors.

In the same year, electronics contract manufacturing services exceeded $100 billion, and they continue to increase at a rate of more than 20% annually.

Expenditures for outsourced information services (payroll administration, responding to claims, processing credit cards, completing financial transactions, etc.) reached the $100-billion mark in 1999, and continue to grow at a rate of 12% per year.

In November 1999, The Wall Street Journal reported that $800 million per year is spent on software-application service providers for the installation and maintenance of software.
WHY OUTSOURCE R&D SERVICES?
Companies choose outsourcing to reduce costs, minimize business risks, and hasten product market entry. The cost reduction may result from improved organizational effectiveness, shorter product development cycles, greater access to high technology, or restructured and improved use of resources. Outsourcing often leads to enhanced effectiveness by permitting the company to focus on core competencies and lessen its demands on tangible resources.
Organizational Effectiveness. Outsourcing can be used to redistribute internal resources from noncore to core activities, and can increase the firm's flexibility in responding to changes in the marketplace. Outsourcing is also used by some firms as a way to accelerate organizational change by eliminating out-of-date or inefficient assets.
Fast Market Entry. Outsourcing can help a manufacturer meet temporary product development needs without imposing a long-term commitment. It can also be used to pursue multiple projects with a limited staff, thereby yielding a richer product pipeline.
Access to Capabilities. Outsourcing allows companies to access technological and process innovations when size and/or time constraints prevent them from establishing these capabilities in-house. Obtaining the necessary expertise and skills outside can help a company move ahead of its competitors. In some cases, less-manageable functions are outsourced to more experienced firms.
Resource Utilization. Outsourcing can help reduce companies' up-front capital requirements and control their operating costs. Often, startups and companies with inexperienced or small staffs, limited facilities, or insufficient equipment outsource the projects they lack the time or funds to develop.
PRINCIPLES FOR SUCCESS
Despite an OEM's best intentions, outsourcing can fail for many reasons. Chief among them are unrealistic expectations held by the manufacturer, lack of a formal outsourcing process, too little communication with the provider, and failure of the manufacturer to manage the relationship once the contract has been signed. Other reasons include the manufacturer's bringing in the provider too late, displaying a lack of trust in the provider, exercising too much control over the provider's creative processes, and focusing on the provider's failures without acknowledging its accomplishments.
By adhering to the following four principles for success, companies can increase the likelihood that their outsourcing relationships will succeed.
Establish Common Objectives. Firms should link their success to their providers', and should project themselves as the preferred client.

Build Trust and Respect. Throughout the outsourcing process, firms should always deal openly, honestly, and fairly with their providers. A trusting relationship is built on shared information, the avoidance of surprises, quality time spent with the provider, the establishment of clear rules, and integrity.

Communicate Professionally. Manufacturers must document all agreements and any changes made in the pursuit of issue resolution, and never mislead their outsourcing partners.

Begin early. OEMs should start the outsourcing process as early as possible during product development.
DETERMINING WHEN TO OUTSOURCE
Although outsourcing R&D offers many advantages, it is certainly not the solution to every difficult situation. There may be additional, company-specific issues to consider when selecting an outsourcing partner. For instance, the results of the outsourced work usually need to be transitioned back into the OEM or to additional contract manufacturers or distributors; thus, it is important that staff be willing to support that work. In some cases, employees may question the decision to outsource, or feel that they would rather be doing the work themselves. Because of these potential staff concerns, the internal team must convey its outsourcing strategy and the reasons for it at the outset.
When a company outsources to help meet schedules and free up busy staff, it may be tempting to underestimate the importance of designating managers to oversee the outsourcing operations. However, just as a company should not carelessly transfer product designs to manufacturing, it should be advised against hastily transferring work to an outsourcing provider. The scope of the work and subsequent relationship requires careful management by knowledgeable and empowered staff.
Finally, before outsourcing, a firm should consider whether it is prepared to share key strategies and confidential information with the service provider. The product development team needs to understand the competitive nature of the business and the strategic objectives involved in order to effectively make decisions. This can be the toughest chal-lenge to overcome in highly competitive situations.
CHOOSING AN OUTSOURCING ARRANGEMENT TO MEET SPECIFIC NEEDS AND GOALS
As outlined in Figure 1 and Table I, a range of relationship arrangements exist in outsourcing. Transactional arrangements are typical for limited assignments such as problem solving or providing testing services.


Figure 1. Relationship arrangements in outsourcing.
A preferred supplier arrangement usually evolves from a continuing relationship, which may result from a company's recognition of a service provider's expertise and the assignment of major project responsibility to that provider. The partnership level is a relationship characterized by mul-tiple projects, shared planning, and cross-functional teams. Strategic alliances typically involve shared investments and risk-for-reward relationships.
Easy entry/exit.
Tight control.
Limited sharing of strategies.

Commitment tied exclusively to transaction price.
Time required to start project.

Provider better understands client's strategy and needs, resulting in process alignment.
Predictability and better understanding of provider's capabilities.

Commitment of provider tied to predictability of projects, i.e., lack of dedicated staff.
Time required to start project.

Investments in collaborative mechanisms; a quick start and predictable outcomes.
Shared understanding of needs.

Joint investments tied to business opportunity.
Reduced flexibility to change provider or client.

Shared outcomes.
Highly integrated and responsive.
High trust.

Resources to develop and maintain relationship.
Difficult entry/exit.
Table I. Benefits and challenges of each type of outsourcing relationship.
PREPARATORY STEPS TO OUTSOURCING R&D
The process of outsourcing R&D is similar to planning and implementing any project or business deal. Five preparatory elements are key to effective outsourcing of R&D.
Determining a Strategy. A company planning to outsource must clarify organizational goals and define what needs to be achieved by outsourcing. The goals may be tactical, such as reducing or controlling costs or freeing up capital funds, or strategic, such as gaining access to a specific technology. It is important for a firm to identify its service provider's core competencies, and align them with its own.
Developing a Plan. The company should assign an outsourcing manager who will prepare a plan and communicate it to all stakeholders in the company.
Identifying the Process or Job to be Outsourced. An organization should define the scope of the process or activity to be outsourced and assess its own readiness. Furthermore, it should determine the commitment level of the necessary managerial and support staff, and ask itself, "Do we have someone with the desire, time, and skill to build a relationship?"
Defining and Documenting the Requirements. Recording the requirements for the outsourced project along with the objectives is valuable for a firm. These records may include the following information:
The job requirements, defined in clear, complete, and measurable terms; an explanation of the problems to be solved; and clarification of the desired competencies of the potential providers.

An explanation of how the outsourced activity fits into the company's strategy.

A description of the type of outsourcing relationship desired by the company, along with the expected duration of the relationship and its expected value. This information should be agreed upon with company stakeholders.

A list of the critical risks associated with the potential partnership.
OUTSOURCING ISSUES TO CONSIDER
Typical situations for outsourcing include:
The company needs help meeting schedules.

The company is inexperienced with the necessary technologies.

The company lacks the facilities and equipment needed to complete the job.
Companies should also consider whether or not:
They have the project management skills that will be required for R&D outsourcing.

Their staff will support the decision to outsource the work.

They have sufficient resources to manage the relationship with the service provider.

They are willing to share key strategies, concepts, and confidential information.
Searching for Providers. The search should include sources such as referrals, the Internet, trade shows, seminars, and publications; for instance, annual suppliers' directories from industry magazines are good resources.
SELECTING AN APPROPRIATE R&D PROVIDER
When selecting an R&D provider, a company should consider a number of prerequisites, which include the following:
The provider has a clear understanding of its clients' needs. One way for companies to determine this is by obtaining references from prior satisfied clients and asking, "What was the scope of the job and how well was it achieved? Were tasks completed on time and within budget? How was the working relationship? Were timely, accurate progress reports provided?" Most importantly, companies should ask if the reference would hire the consultant again.

The provider has the necessary technical experience. The OEM should ask for information about the provider's previous projects.

The provider is objective, financially stable, and ethical.

The provider's facility is large enough for the project, and its equipment is modern and appropriate for the company's needs. It may be helpful for a team of company representatives to take a tour of the provider's facilities and ask about other projects that will be competing for its resources at the same time.

FDA-compliant QSR processes and structured methodologies are in place, with demonstrable outputs. The provider's development tools are integrated with its processes, and it focuses on continuous improvement. Important documents are available upon request.
Additional criteria for selecting an R&D provider are:
The provider's culture is similar to the company's. Because R&D requires cooperation, providers who share a similar way of approaching problems and managing business are worthy of consideration.

The provider is flexible, responsive, and willing to share knowledge.

The provider allocates appropriate resources.

The provider has a strong industry reputation and record of accomplishment.

The provider is experienced at transitioning its results to its client.
Negotiating a Contract. Partners should negotiate a contract that reflects a willingness on both sides to succeed, and avoids assumptions about who is responsible for each task.
MANAGING THE RELATIONSHIP
A company planning to outsource should implement a specific supervisory and communication structure to manage the relationship. By communicating often and openly with the provider, identifying issues early, and resolving them quickly and fairly, personnel on both sides will adapt to the partnership.
The Three-Tier Communication Approach. The three-tier approach, shown in Figure 2, is one particularly helpful management structure that requires communication at all management levels. At the base level, a designated project manager communicates with the pro- vider's project manager daily or weekly, depending upon need. Most of the discussion focuses on the tactical issues involved in getting the outsourced work done. At the next level, a functional or operational manager develops a relationship with his or her counterpart in the provider's organization. At this level, the goals are both tactical and strategic in nature as the individuals work to support the project managers by improving internal processes as needed. Finally, at the uppermost level, a general manager communicates with the provider's CEO or recognized general manager.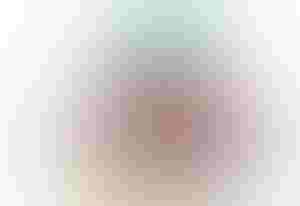 Figure 2. A model of the three-tier communication approach.
Typically, this relationship involves periodic phone calls to check the status of the project as viewed by both parties and to remove any barriers that may be impeding work. These discussions are almost always strategic in nature. Ideally, following the three-tier model will result in frequent, effective communication and bipartisan understanding of business objectives, priorities, and roles. In addition, it may promote fast trade-off decision making, resulting in a more rapid conversion from concept to manufacturing and in shared learning between partners. Implementing the three-tier approach may also mitigate some of the common concerns that plague those new to outsourcing. Among these concerns are:
Loss of Control. Because it is responsible for and dedicated to one particular job, the service provider's team may in fact exercise more control than will internal staff. Thorough communication on both sides keeps everyone aware of progress.

Loss of Flexibility. Typically, service providers can react quickly to project changes, which occur frequently in any R&D work. Good communication enhances their responsiveness.

Loss of Core Competency. By managing staff assignments and transitioning tasks, company executives can use outsourcing as an opportunity to acquire skills and corporate learning, thereby creating new core competencies or improving existing ones.

Uncertainty about Results. Proper planning and defined milestones can help to alleviate a staff's uncertainty about results. Monitoring and communicating progress helps ensure a satisfactory outcome.

Employee Unhappiness. Communicating the firm's strategy and stressing commitment to staff can help executives ease their employees' unhappiness.
Transferring the Results of the Outsourced Project. Outsourcing's tangible rewards materialize when the R&D work is transferred back to the manufacturer, so it is important to ensure that this occurs smoothly. Using concrete examples to reduce misunderstandings, the firm should determine and communicate to the provider the exact end product desired, including the format and detail of documents and drawings. Whenever possible, the two sides should use common information systems and software, and, throughout the program, involve those who will need to use or apply the results of the outsourced R&D.
SOLE SOURCING R&D
Outsourcing of R&D is a serious commitment that takes considerable time to do correctly. Companies that adopt formal request-for-proposal (RFP) routes to develop outsourcing relationships may find that using such a process can take a year or more, and the original RFP may become irrelevant to a job that evolves significantly during the course of the project. Additionally, the RFP process requires the involvement of core business personnel. These issues have led many companies to seek a single vendor for a continuing relationship—otherwise known as sole sourcing—instead of requesting bids for each job. Sole sourcing can shorten the procurement cycle and its related costs, help forge deeper alliances, and build trust. For companies willing to make the commitment, sole sourcing can lead to a mutually beneficial strategic relationship with a provider.
To determine whether a sole-source relationship is appropriate, a company should:
Research references, relationships, and reputations. Companies can start by requesting information from sever- al vendors to compare their technologies, capabilities, processes, procedures, and references.

Benchmark the industry to ensure that terms, conditions, and service-level agreements offered by vendors are consistent with standard practices.

Seek cultural compatibility.
CONCLUSION
Forging partnerships to develop and deploy economically and socially valuable science and technology is becoming increasingly necessary as medical device companies maneuver in today's highly competitive and rapidly changing market. However, some issues need to be considered to determine if outsourcing R&D is an appropriate choice for a particular company's situation. Evaluating the benefits and challenges of the various types of outsourcing relationships can help a company decide which one will best meet its needs and goals. Communication and relationship management is key to the arrangement. The typical result is that outsourcing—when properly planned and executed in the development of high-technology products—can save time and money, free up resources, and reduce risk.
Don W. Caudy is vice president of innovators' support services at Battelle (Columbus, OH), where he heads a corporate unit that supports commercialization processes. He formerly served as vice president of the medical products division.
Illustration by Paul Anderson/Sis

To the MDDI March 2001 table of contents | To the MDDI home page
Copyright ©2001 Medical Device & Diagnostic Industry
Sign up for the QMED & MD+DI Daily newsletter.
You May Also Like
---