The New Offshoring Model
The New Offshoring Model
Cost cutting is no longer the only factor motivating medical device manufacturers to partner with contract manufacturers located overseas.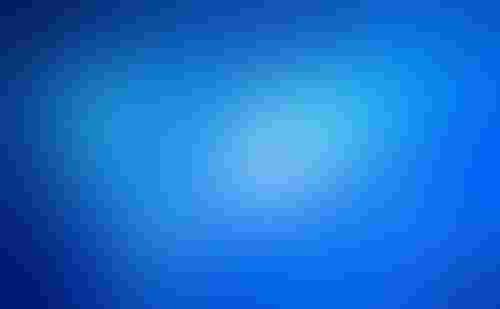 Unless you've been hiding under a rock for the past few years, you're well aware of the fact that the medical device business is changing. Though developed countries such as the United States, Japan, and some nations in Europe still account for more than 60% of global medical device revenues, according to data from Decision Resources Group (DRG) and Millennium Research Group, these established medtech markets are providing diminishing returns for the industry thanks to factors including healthcare reform, cost containment measures, and regulatory pressures.
Get more advice on best practices for medtech outsourcing at MD&M Minneapolis, October 29 & 30, 2014.
At the same time, emerging economies are picking up the slack. The medtech markets in China, Brazil, India, Mexico, and Turkey are growing more than 10% annually and by 2020 will account for more than a quarter of global medtech revenues, according to DRG and Millennium.
Offshoring Evolves
All this change in the industry is giving way to a new model of offshoring. In the past, medtech firms sent production overseas, often to third-party manufacturers, to reduce costs, explains Shriram Venkataramana, medtech insights manager at DRG. "The reason why they were doing that was because some of these markets—India, China, Brazil—offered considerably lower labor costs, manufacturing expenses, and access to raw materials, and all of that really brought down the manufacturing cost of these goods," he says.
China, for example, has long attracted U.S.-based medical device manufacturers looking to cut costs by outsourcing production of components produced in high volume. But the "world's factory," as China is sometimes called, isn't the low-cost manufacturing solution it once was, says DRG analyst Julia Wall. "Chinese wages and the value of Chinese currency are rising dramatically," says Wall, adding that Boston Consulting Group found that a government mandate to raise the minimum wage could bring labor cost increases of 15–20% per year in Chinese factories. At the same time, freight and other costs associated with offshore manufacturing are continuing to rise.
As a result, offshoring production of devices intended for sale in developed markets doesn't always make sense. Instead, OEMs are working with overseas contract manufacturers to make devices intended for sale locally.
"In the past, cost reduction was the be-all and end-all," Venkataramana says. "But as growth in the United States and Europe has plateaued, manufacturers are looking elsewhere for rapid growth, and the emerging markets are usually the best bet for that. In these emerging markets—especially India and China—medical device use is extremely underpenetrated, and what we are seeing is the rise of local patient demand. This is causing manufacturers to look at the emerging markets as areas for selling into rather than just manufacturing and bringing back to sell their products in U.S. and European markets."
The shift has been gradual over the past decade, Venkataramana says, adding that medical device companies were late adopters of this new offshoring trend. "Some industries have been quicker to jump the gun," he says. "If you look at the automotive industry, the shift toward moving production to India, China, and Brazil really happened in the mid '90's. Tech industries followed after that, and in the medical device industry, I'd say it has been closer to the mid 2000s that the shift really started becoming prominent, which definitely corresponds to the slowdown in developed markets."
Benefits Beyond Cost Cutting
Today, companies can use offshoring strategies to reap a number of benefits aside from cost cutting. For starters, working with outsourcing partners in the overseas markets in which the products will be sold helps OEMs get a better handle on the local dynamics. Medical device companies such as GE and Johnson & Johnson have set up their own local research and development centers in emerging markets, but smaller companies that don't have the resources to establish such facilities on their own can rely on third parties for help.
"Outsourcing partners and offshoring partners can definitely help you better understand what the local patients' demands and needs are," Venkataramana says. "Manufacturers coming in with large product portfolios need to whittle that down to identify the few products that fit the price points and demands of these patients."
A challenge device companies face in entering emerging markets is navigating local sales and distribution networks. "A lot of manufacturers are used to one- and two-channel distribution in the developed markets, but in the emerging markets these distribution channels are often multilayered and extremely complex," Venkataramana says. Companies such as Cardinal Health have seen success by acquiring local distributors, but if that's not an option, device makers can also turn to third parties for help.
"Often, outsourcing partners can help firms use their very extensive local sales and distribution networks to help them navigate this extremely complex dynamic very easily," Venkataramana says.
Overseas contract partners can also help OEMs influence key opinion leaders, such as physicians and other local decision makers, as well as help supplement OEMs' product portfolios. "Having offshoring partners really just helps with increasing the breadth and depth of your portfolio, either through accessing your outsourcing partner's product portfolio or just by acquiring one of them so you have that instant reach," Venkataramana says.
New Challenges Emerge
But working with offshore outsourcing partners also presents challenges. "Looking to the future, these companies are gaining a lot of competencies and the ability to perhaps manufacture devise of greater complexity, so perhaps that something we should watch for going forward," Venkataramana says.
He predicts that the coming years will bring increased competition between multinational medical device companies and local manufacturers in emerging markets.
"As multinationals look to obtain growth by expanding into the emerging markets, they're going to be faced with an increasingly stronger group of local competitors," Venkataramana says. He predicts the scenario will play out in three stages. First, multinational device firms will enter emerging markets and partner with local outsourcing firms to get their devices on the market in those countries. To build demand, the OEMs will need to educate physicians and health bodies in these markets on the use of their devices.
In the second wave, the local manufacturing base will mature to the point that they can produce competing products—often at a lower price than the multinationals. "We believe we're going to see an increasingly strengthening local presence, where lower cost products, lower-tier products are going to enter the market and the competition is going to be on price . . . because a lot of the payment for these procedures is still out of pocket for patients," Venkataramana says.
In the final phase, he says, the strongest players among both the multinational companies and local manufacturers, those who can get their products in the hands of physicians and leverage new and existing sales and distribution partnerships, will rise to the top.
"It's going to be interesting, the emergence of the local presence as well as how multinationals react to this changing landscape," Venkataramana says.
One way OEMs can protect themselves against local competition in the long run is by protecting their intellectual property (IP) when entering into outsourcing partnerships with offshore contract manufacturers. "I think protection of IP is always a big concern, particularly with devices of increasing complexity being offshored," Wall says. "There is a line when you're partnering with these local competitors because you want to learn about their best practices and learn about their distribution networks, but you also run that concern of protecting your own proprietary design."
Offshoring Isn't Always the Answer
It's also important to remember that offshoring doesn't make sense in every case. "I think if you know that the device is ultimately going to be consumed within the United States, it makes sense to maintain manufacturing processes there," Wall says. "Now, especially with profit margins shrinking and companies being cautious with their budgets, it's important to minimize expenses where possible. If you can reduce costs associated with freight and reduce any logistical challenges with coordinating between two different manufacturing parties, it really makes sense to do that today."
Get more advice on best practices for medtech outsourcing at MD&M Minneapolis, October 29 & 30, 2014.
Jamie Hartford is MD+DI's managing editor. Reach her at [email protected]. 
 [image courtesy of COOLDESIGN/FREEDIGITALPHOTOS.NET]
Sign up for the QMED & MD+DI Daily newsletter.
You May Also Like
---