Outsourcing Outlook on Extrusion
Outsourcing Outlook on Extrusion

By relying on the process and materials expertise of contract extrusion providers, medical device OEMs can transition smoothly from product design to full production. Fawn Weider, program and quoting manager at Helix Medical (Carpinteria, CA), explains why.

MPMN: What benefits do medical device manufacturers derive from partnering with contract extrusion providers?
Weider: When selecting a supplier that considers extrusion a core competency, the medical device OEM can expect the partner to deliver a high level of expertise in the areas of materials, problem solving, and experience with the latest extrusion technologies. An extrusion provider staffs engineers with expertise and invests in equipment and facilities that are often not part of an OEM's core capability. Fostering a close relationship with the supplier enables the OEM to focus on design for manufacturability, production, measurement and inspection, and tolerancing requirements. In this context, the OEM's extrusion partner should have the capacity to grow with the life cycle of the product. Thus, the OEM should select an extrusion partner equipped with the necessary growth capacity to ensure not only a seamless product launch but also a smooth ramp-up to full production. A specialized extrusion provider will also offer a high level of quality assurance and be able to deliver an attractive cost/value ratio.

MPMN: Which technology capabilities should the OEM require of the extrusion provider?
Weider: It is vital for extrusion partners to maintain tight tolerances. In addition, the contract manufacturer should be able to use state-of-the-art equipment to perform extrusion monitoring and control, automated sample measurement, and data collection. The OEM should also partner with an extrusion specialist that can perform a host of value-added services, such as precision cut-to-length, preforming, postcuring, skiving, striping, pad-printing, parylene coating, sterilization, assembly, and custom packaging operations. The contract extrusion supplier should offer expertise in robust validated processes as well. Validation expertise includes installation qualification (IQ), operational qualification (OQ), and process qualification (PQ) capability. While IQ ensures that extrusion and custom equipment will operate as designed and in a controlled manner, OQ ensures that the selected process window will produce quality product and PQ certifies that the manufacturing process is reliable and repeatable.

MPMN: What new and existing materials should OEMs expect their extrusion partners to master?
Weider: Although most suppliers specialize in the conversion of specific materials, the OEM should consider partnering with an extrusion partner that has expertise in processing a range of materials, including liquid-silicone rubber, high-consistency rubber, and thermoplastic elastomers, for example. By partnering with an extrusion provider that has developed good relations with raw-materials vendors, the OEM can minimize lot-to-lot material variability, guaranteeing tight process control and more-consistent end products.
Silicone extrusion technology

Offered by Saint-Gobain Performance Plastics, Compass Technology unites the service provider's capabilities in custom material compounding, high-precision silicone extrusion, and fluid modeling. The company can design application-specific plastic formulations and extruded tubing for optimized performance. Tight tolerances for both material properties and product dimensions minimize overall system variability. Based on this technology, a closed-loop system automatically adjusts the extrusion process to mitigate run-to-run variation while constantly monitoring and gathering in-process manufacturing data to help expedite product validation. Tubing for ophthalmic pumps, enteral feeding and IV therapy systems, and other medical applications can be extruded from materials optimized for tear strength, compression set, elongation, modulus, durometer, and purity.
Saint-Gobain Performance Plastics
NORTHBORO, MA

Multilayer and multilumen extrusion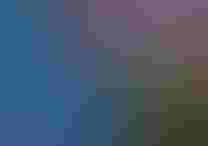 Providing contract extrusion services to medical device manufacturers, Vesta specializes in the extrusion of multilayer and multilumen tubing featuring difficult profiles and challenging tolerances. In addition to offering tight-tolerance thermoplastic extrusion capabilities, the company can produce silicone extrusions suitable for applications ranging from long-term-implantable lead tubing and wound drains to peristaltic-pump tubes and catheter bodies. Equipped with more than 30 extruders across its manufacturing operations, the ISO 13485-certified manufacturer maintains dedicated R&D facilities and offers automated inspection and quick-turnaround capabilities.
Vesta
FRANKLIN, WI

Multiple-profile extrusion process

Extrusion service provider Specialty Silicone Fabricators offers the patented Geo-Trans technique, a silicone extrusion technology that transforms the cross section of the tube profile during a continuous process. Using custom-designed tooling, this process creates a transition from one cross-sectional shape to another, eliminating the need for secondary bonding operations to mate tube segments featuring different profiles. Even when designs are small, fine, or complicated, this process can vary inner and outside tube attributes to meet specifications, according to the company. In addition to thin-walled, thick-walled, kink-resistant, ribbed, perforated, and split extrusions, it can create profiles that include bends, coils, or pigtails in single or multiple planes. The company has also developed close-tolerance multilumen silicone tubing with inner lumens that spiral or twist to a desired pitch.
Specialty Silicone Fabricators
PASO ROBLES, CA

Trilayer extrusion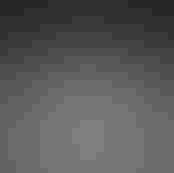 Interface Catheter Solutions specializes in a trilayer extrusion process in which tubing comprising an outer layer, core layer, and intermediate tie layer is coextruded to prevent delamination. This low-friction, three-layer tubing allows doctors to advance a guidewire or catheter through the lumen without compromising strength or stiffness. Controlled by a sophisticated imaging system that captures high-resolution pictures of the cross section of the extruded microtubes, the manufacturer's extrusion process ensures that the tie layer is circumferentially present throughout the length of the extrusion. Produced in cleanroom facilities to customer specifications, the company's close-tolerance trilayer extrusions can be supplied in wall thicknesses down to 0.0025 in.
Interface Catheter Solutions
LAGUNA NIGUEL, CA

Silicone extrusion capabilities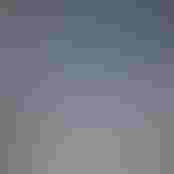 Offering silicone extrusion services to medical device manufacturers, Helix Medical LLC produces implantable silicone extrusions for catheter applications. It also extrudes single- and multilumen disposable tubing and components used in neurostimulation, cardiovascular, and peristaltic-pump applications. Providing expertise in converting both short- and long-term-implantable silicones, such as liquid-silicone rubber and high-consistency rubber, the company manufactures close-tolerance, multilumen, braid-reinforced, and color-striped tubing, along with cords, profiles, and tapes. Additional services include product design and development, full validation, pad-printing, custom assembly, and packaging.
Helix Medical LLC
CARPINTERIA, CA
Sign up for the QMED & MD+DI Daily newsletter.
You May Also Like
---