Outsourcing Outlook: Machining
Outsourcing Outlook: Machining
The heightened demand for miniaturized medical device designs is presenting mounting machining challenges. Neal Day, director of sales at Metal Cutting Corp. (Cedar Grove, NJ), advises OEMs on selecting a partner for machining metal medical devices and components.

MPMN: What technical capabilities should a contract machinist possess?
Day: It all starts with materials. To serve the needs of medical device OEMs, contract machinists should possess comprehensive knowledge of the mechanical properties and machinability of commonly used medtech materials, such as the full range of titanium alloys and stainless steels. However, raw materials alone don't make devices. Knowledge of materials, combined with tooling proficiency, helps ensure that contract machinists will be able to produce prototype parts and subsequent iterations. This capability presupposes versatile CNC multiaxis and live tooling capability to achieve overall cost-effectiveness.

MPMN: What machining experience should the OEM require?
Day: Medical device machining requires suppliers to convert difficult metals into close-tolerance parts with complex geometries. Fabricating such parts demands innovative and experienced tool selection. For example, such desirable metallurgical properties as durability and corrosion resistance result in high tool-wear rates that can affect part accuracy. Thus, OEMs should choose machining suppliers that can repeatably produce burr- and particulate-free components with exact dimensions. To that end, the machining partner must have ISO 9001:2008 or higher standards in place, be able to automatically monitor tool wear and process variables, and provide custom statistical reports. In addition, many components require specific surface finishes and treatments. OEMs should partner with machining suppliers that also offer in-house secondary services such as sandblasting, lapping, electropolishing, and passivation to complement their machining processes.

MPMN: Where is machining headed?
Day: With growing demand for shrinking guidewires, stents, and drug-delivery systems in higher and higher volumes, suppliers may soon be expected to master multitasking tools and bar-fed milling machines. The ability to machine increasingly complex materials with tighter tolerances and specifications will also require suppliers to invest in automation or advanced CAD/CAM technologies. Moreover, contract machinists can serve the future technology needs of medical device OEMs by adopting learning-based software programs to leverage customized processes. Plastic-component machining
A precision machinist of plastic medical device components can turn PTFE, PEEK, polyamide, polyethylene, ETFE, and many engineering plastics in prototype, small-batch, and production-series volumes. Conducting its operations under cleanroom conditions, Dalau Inc. operates turning centers that can process components with diameters ranging from less than 0.040 to 15 in. The company's facility also houses multiaxis CNC machining centers for large-volume manufacturing and Swiss sliding-head machines.
Dalau Inc.
Merrimack, NH
www.dalau.com
Turning and milling services
Serving the medical device and orthopedic markets, Mack Molding Co. operates Swiss seven-axis lathes and a combination turning and milling machine. Featuring multitasking technology, this machine can perform high-power turning and full-function machining in one setup, enabling users to produce small batches of components rapidly and efficiently. Other equipment performs ultrasonic parts washing, vibratory tumble deburring, comparative measurement, and surface-finish analysis.
Mack Molding Co.
Arlington, VT
www.mack.com Laser-processing capabilities
Capable of manufacturing products in high volumes, Laserage Technology Corp. offers precision laser machining, cutting, drilling, and welding of many materials, including nitinol, stainless steel, cobalt-chromium alloys, titanium, platinum, borosilicate, quartz, ceramic, silicone, and bioabsorbable polymers. Certified to ISO 9001:2008 and ISO 13485:2003 standards, the company's facility is equipped with CO2, Nd:YAG, and fiber lasers for welding and cutting device components; an Nd:YAG microwelder for welding small parts and performing rapid prototyping; a DISC laser for cutting device components; and a femtosecond laser for ablating such cylindrical device components as bioabsorbable stents. In addition, the company offers prototyping and engineering support, heat-treating, component finishing, and such secondary operations as nitinol shape-setting, electropolishing, microblasting, chemical passivation, and annealing.
Laserage Technology Corp.
Waukegan, IL
www.laserage.com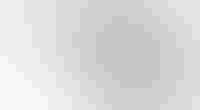 Machining of orthopedic and cardiovascular devices
Specializing in the precision machining of orthopedic implants and cardiovascular devices, a contract manufacturer converts such materials as titanium, stainless steel, cobalt chrome, and PEEK. Offering close-tolerance manufacturing to 0.00001 in., Lowell Inc.'s services range from engineering support through Swiss turning, multiaxis milling, and EDM. The company also provides laser marking, turnkey assembly in Class 10,000 and Class 100 cleanrooms, cleaning, heat-sealing, labeling, and vacuum-packaging services. Equipped with more than 60 advanced CNC machining and turning centers, coordinate-measuring and vision-inspection metrology machines, and material-analysis instrumentation, the company operates an ISO 9001:2008- and ISO 13485:2003-certified facility that employs profile tolerancing to measure and inspect components in three dimensions.
Lowell Inc.
Minneapolis
www.lowellinc.com
Microprecision machining of custom metal parts
Specializing in small-batch production, Metal Cutting Corp. offers a range of custom microprecision machining services using four-axis CNC machining centers and wire EDM equipment. The company's CNC milling and turning centers and CNC lathes with live tooling capability can produce medical components with diameters as small as 0.010 in., while its high-speed wire EDM machines process parts with diameters as small as 0.0005 in. In-house machining centers can achieve tolerances to ±0.0002 in. and produce such custom features as flares, profiles, holes, forms, single tapers, slots, angles, and points in any metal. Additional services include close-tolerance, burr-free abrasive cutting; precision grinding and lapping; cleanroom metrology; and particulate-free packaging. The company uses in-house digital optical gauging microscopy to confirm that specifications are achieved.
Metal Cutting Corp.
Cedar Grove, NJ
www.metalcutting.com
Sign up for the QMED & MD+DI Daily newsletter.
You May Also Like
---