Key Considerations for Selecting a CDMO Partner in the Medical Device Industry
Key Considerations for Selecting a CDMO Partner in the Medical Device Industry
A Q&A with Second Source Medical's Albert Weng, PhD, on the benefits a contract development and manufacturing organization can have across a medical device firm's entire product life cycle.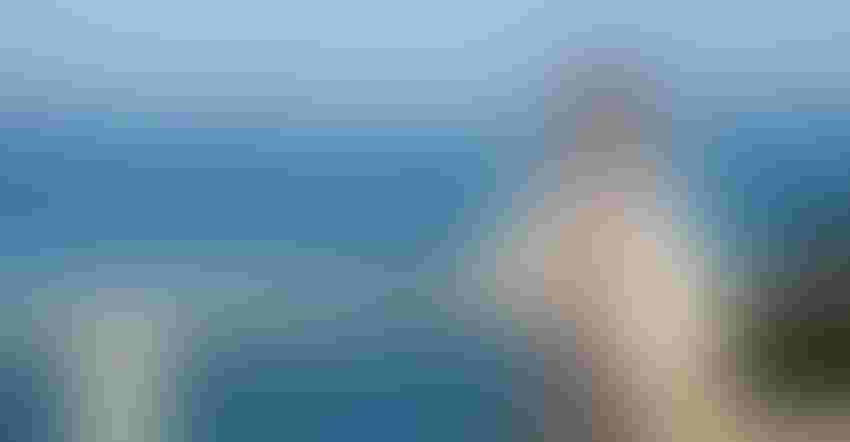 The medical device industry is experiencing significant changes, and contract development and manufacturing organizations (CDMOs) are playing a crucial role. This Q&A explores Albert Weng's role as Chief Development Officer at  Second Source Medical, a Medeologix company and a CDMO specializing in producing advanced medical balloons and complex catheters.
Weng's perspective is ideal for this topic. Working for a medical device company for nearly two decades, he led advanced technology and product development projects for commercialization of Class II and Class III cardiovascular, orthopedic, and liver disease treatments as well as cell therapy. He has also designed and developed several diagnostic and interventional devices; secured 510(k) clearances and PMA approvals; and holds several patents. A few years ago, Weng joined Second Source Medical, where extensive experience across the product life cycle gives him an ideal perspective to share insights on selecting the right contract manufacturing partner.
For starters, can you sum up the services a CDMO offers?
Weng: A CDMO, or contract development and manufacturing organization, provides both development and manufacturing services. What sets it apart from traditional contract manufacturing (CM) is its strong development capabilities. These organizations go beyond being mere manufacturers; they function as partners to accelerate the product development process and provide manufacturing services all within the same organization and quality system.
Can you explain the services a CDMO provides specifically in the area of development?
When initiating new product developments, engineers have two primary objectives: achieving development efficiency and ensuring manufacturability.
Speaking of development efficiency, it's common that in-house engineers may initially attempt their own fast prototyping. However, a small in-house team may lack multidisciplined expertise and can be constrained by limited available materials and sizes, or off-the-shelf components. This limitation can lead to a cumulative effect of tolerance gap, resulting in imperfect or inconclusive testing and assessment. 
Consequently, these engineers may realize after going through a series of iterations, starting with the concept phase, progressing through bench tests and animal studies, that they must revisit these phases repeatedly. Conversely, CDMO companies, with production experience and materials knowledge, can efficiently provide design expertise and valuable material selection recommendations based on their manufacturing expertise from the get-go of prototyping stage. A competent CDMO understands that time and budget are always critical factors in the development process and can help reduce iterations, expedite development, and save time and money while ensuring quality.
The same concept applies to another objective: manufacturability. During the R&D phase, engineers need to design products with an eye on efficient production. For instance, consider a concept car with an intricate design. It may look amazingly sexy but could be impossible to mass-produce. Another example is designing complex catheters, which might involve over a hundred components to achieve desired functionality. Not only is it overwhelming to manage the bill of materials; the reality is that it's extremely challenging to manufacture at acceptable yield and cost. A proficient CDMO partner with a strong focus on Design for Manufacturability (DFM) can assist in material selections, assembly ease, and scaling-up for mass production.
What about the production aspect? Is there anything different from a regular CM?
It's indeed different, especially in the manufacturing of advanced medical products with high precision and complexity, which may continue to evolve through the product lifecycle. Production may also require customized semi-automated or automated production as volume justifies it. Working with a CDMO can reduce the steps required to transfer designs, quality system data, and other information between different organizations as is typical in the traditional CM model. This can help prevent potential mistakes and save costs. CDMO companies with strong DFM capabilities can adapt to the production needs of advanced products from the design phase through production scale up, taking into consideration precision and manufacturing costs. For advanced medical products like balloon catheters, complex catheters, and endoscopes, I believe that having a robust CDMO partner is essential.
When it comes to production, as a Chief Development Officer in a CDMO company, I constantly emphasize to my engineering team at our Advanced Catheter Development Center that we are more than just manufacturers. We must continually enhance our core competencies, including development capabilities in areas such as microcatheter braiding, coiling, and production automation to meet our clients' evolving needs.
What are the primary considerations when selecting a CDMO?
There are several key aspects should be considered. Here are three:
DFM Capability: When thinking about production, people often focus on quality and cost, and the key to achieving both is DFM. For instance, as I mentioned earlier, optimizing a complex catheter assembly with more than a hundred components is best accomplished through tailor-made semi-automated or fully automated equipment to reduce cycle time and optimize cost and pricing. DFM takes into consideration logical assembly steps in addition to meeting the product functionality objectives from the early design phase. When selecting a CDMO partner, it's critical to evaluate whether they have handled projects from design to manufacturing that are similar to your product's complexity.

Quality: ISO 13485 certification is fundamental. Confirm if the CDMO uses SPC, or statistical process control and a risk-based approach to establish internal quality checkpoints and ensure consistent product quality and improvement. Adhering to FDA requirements for document control is crucial for quality management from the design phase to product registration and post-market surveillance. It's essential to avoid losing track of important documentation and encountering unexpected issues, especially when transitioning between suppliers or materials.

Supply Chain Management: Supply chain management is another critical aspect when selecting a CDMO partner. It involves how effectively the CDMO manages the sourcing of quality materials and components necessary for production. Effective supply management not only contributes to cost-effectiveness but also reduces the risk of production delays, which bear critical consideration in today's highly competitive medical device industry, where time is of the essence.
Besides DFM, quality, and supply management, are there other factors to consider?
Definitely. In addition to those factors, it's crucial to consider a company that can provide one-stop-shop solutions. This is because a CDMO can not only save you a lot of time but also bring a wealth of experience to the table to assist you at every stage. They can even help you plan for the future. For example, if you're in the early stages, teaming up with a CDMO with strong DFM capabilities can help you solidify your project's future plans and production strategies, making your fundraising efforts more convincing. And if you're already in the production stage and need changes, their integrated services can expedite the development of your next-generation product and get it to market faster while producing your first generation.
For more information, you may contact [email protected]
Sign up for the QMED & MD+DI Daily newsletter.
You May Also Like
---