Here Are The Most Innovative Medtech Suppliers
Here Are The Most Innovative Medtech Suppliers
UBM Canon's editorial team announces the winner of the 2015 MD&M West Supplier Innovation Challenge, which drew different submissions such as magnetic sensors, 3-D printed molds and radiopaque markers.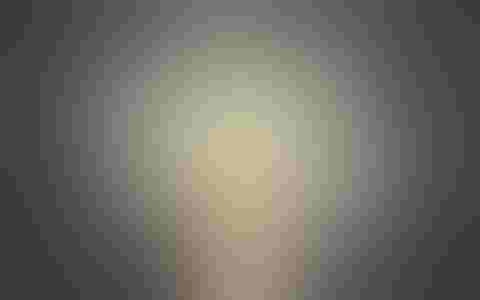 Arundhati Parmar
To celebrate the innovation and hard work of medtech suppliers, UBM Canon launched the MD&M West Supplier Innovation Challenge for exhibitors of the show.
After a review of the submissions conducted by UBM Canon's editorial team, 10 finalists were chosen last week. Today we crown the 2015 Innovation Winner at MD&M West and the honor goes to Interface Catheter Solutions.
The Laguna Niguel, California, company has developed the Auto – I 360, an automated inspection system of medical balloons to detect visual defects and perform dimensional inspection.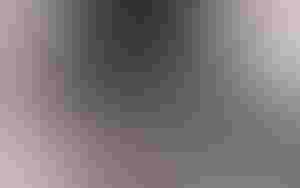 A peripheral vascular balloon being inspected by the Auto-I 360 at MD&M West
The test automates a balloon inspection process that is currently performed manually by human inspectors.
"We as balloon manufacturers know that in some cases it takes just as long to inspect a balloon as it takes to blow mold a balloon, so it's a huge cost. It has always been a manual process and it is pretty much a manual process industry wide," explained David Yanes, director of Interface's catheter and advanced technology, in an interview at MD&M West on Wednesday. "This test is non-destructive, non-contacting. It rotates and scans the balloon."
Sometimes it can take three minutes to inspect a balloon manually, around the same time it takes to blow mold it, Yanes said.
"Auto-I does it in 30 seconds," he declared. "So there is huge cost and time savings."
The dual value of cost reduction coupled with improved quality resonated with judges, said Shana Leonard vice president, content at UBM Canon, and a judge.
"By decreasing inspection time, while improving quality, the product offers a significant value to medical device manufacturers and represents true medical innovation" Leonard said. 
As a winner, Interface Catheter Solutions stands to receive a 8 inch by 3 inch Mega Sign at a future MD&M show that will highlight the fact that the company is a 2015 Innovation Winner at MD&M West.
Two other finalists deserve honorable mentions – RTP Company and Coto Technology.
RTP Company, based in Winona, Minnesota, has developed an innovative friction test for single-use medical devices to help original equipment manufacturers determine what a material's coefficient of friction is. Single-use drug delivery devices need to move easily and have low breakaway force. RTP's friction test helps OEMs assess which materials have the best of these qualities for use in a single-use device. 
Coto Technology, based in North Kingston, Rhode Island, has developed a magnetic reed sensor that measures a miniscule 1.35 mm by 0.84 mm that can be used in a wide variety of medical devices such as insulin pumps, capsule endoscopes and hearing aids among others.
Readers also got to weigh in through the reader's choice award. After 675 votes cast, the Reader's Choice award for the best supplier innovation goes to TE Medical, part of TE Connectivity. It has developed the MP 456P Connector System, an interposed connector for cart-based ultrasound systems that helps to provide higher quality ultrasound imaging. The component has a higher contact count than any competing connector on the market.
 [Feature Image Credit: iStockphoto.com user tumpikuja]
Sign up for the QMED & MD+DI Daily newsletter.
You May Also Like
---